Roseon Partnership with Thunderbird Finance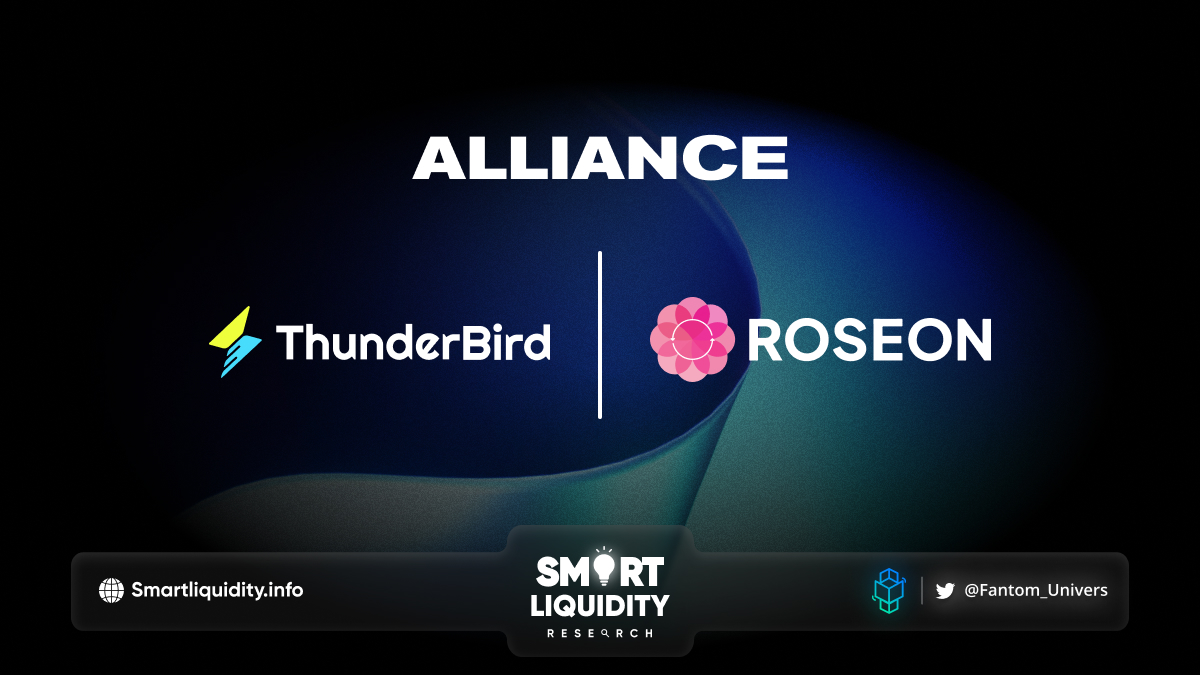 Roseon Partnership with Thunderbird Finance to facilitate greater liquidity flows, community sharing, user engagement, and enhanced growth opportunities throughout the Greater China region, APAC, South Korea, and a variety of other regions. 
RoseonX, a decentralised exchange platform with over 300,000 users built on Arbitrum, will become the flagship proprietary trading platform of Thunderbird Finance, an up-and-coming social trading and education platform and exchange aggregator, which will complete their IDO on the Roseon Launchpad this Summer, with RoseonX CEO, Allan Ta, acting as an advisor to the Thunderbird project.
Thunderbird Finance CEO, Cathal Donnellan said, "Working with a team as diverse and strong as the Roseon team and Allan is an absolute privilege. They have a history of delivering positive results and looking after their users. These are exciting times and I can't wait to share what's in store."

RoseonX CEO, Allan Ta, stated, "Crypto trading education is essential because it provides individuals with the knowledge and skills necessary to navigate the world of cryptocurrencies effectively.

Thunderbird CEO, Cathal Donnellan, added the following: We are excited to partner closely with RoseonX that is mutually-beneficial. We have seen Roseon and their emphasis on building within their core platform. Having held a number of senior positions within centralised and decentralised cryptocurrency platforms since 2017, I have seen the core weaknesses of the CEX model, and with their desire to work towards true decentralisation, working with Roseon is an absolute honour!
­
About Thunderbird Finance
Thunderbird is one of the industry's first DEX platforms built on Arbitrum offering users Social Trading and Social Education centered around a native platform token, $TBIRD.
Thunderbird will offer users the ability a rich social media and trading experience, enabling traders to provide in-platform, subscription-based, TikTok style content, making DeFi and Web3 accessible to regular users and experienced traders alike.
­