Unstoppable Partnership with Blockbank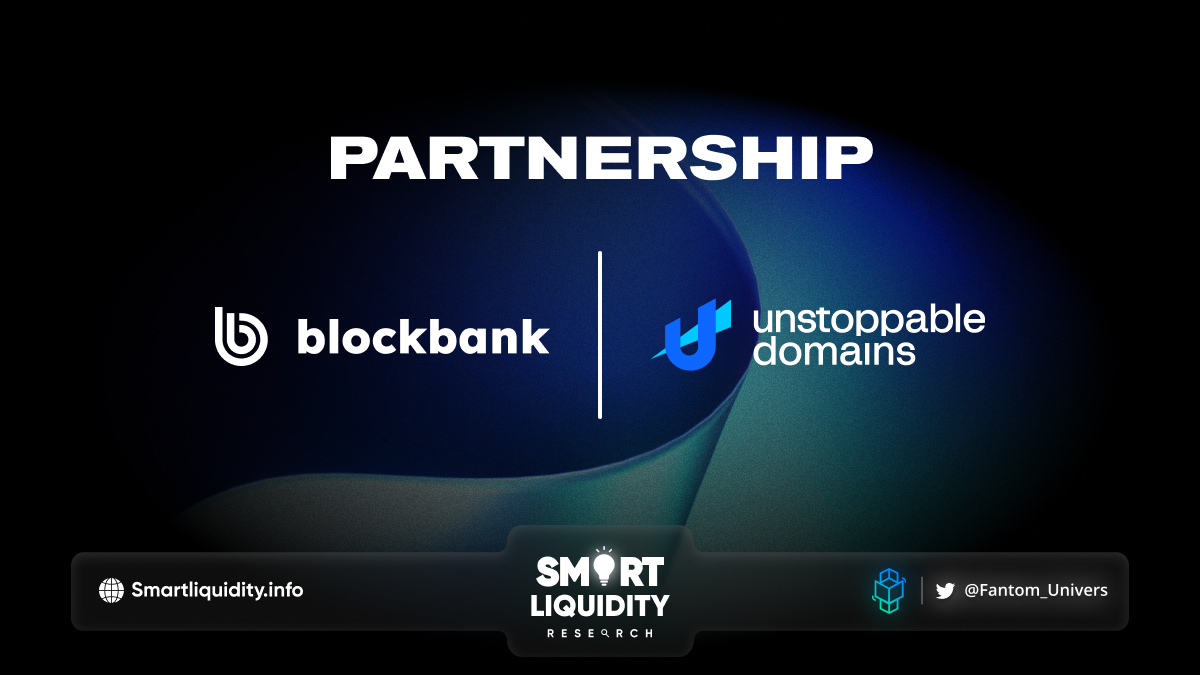 Unstoppable Partnership with Blockbank, users can now mint their very own Unstoppable Domains for FREE on their CeFi account!
This collaboration aims to simplify the process of sending and receiving crypto by eliminating the need for long, complicated and boring wallet addresses! As Unstoppable announced their Partnership with Blockbank.
With your new personalized domain, You can send and receive tokens on Ethereum Mainnet, Avalanche, Polygon, and Binance Smart Chain in your CeFi account. Powered by Unstoppable Domains, these domains are non-fungible tokens (NFTs) built on blockchain tech and are used to replace cryptocurrency addresses with easy-to-remember names. This feature not only enhances user convenience but also helps towards the adoption of crypto by making the process more user-friendly.
Wondering how to get your very own free unstoppable domain? It's simple!
 Sign up for a blockbank CeFi account
 KYC yourself within the app
Mint your very own UD domain for FREE!
With these steps, you can get your very own personalized domain that is unique and exclusive to you.
At blockbank, they are committed to providing users with the best and most convenient experience when it comes to managing their crypto. This partnership with Unstoppable Domains is a step towards that goal, and thry are excited to see how this will enhance their users' experience.
­
About Unstoppable Domains
Founded in 2018, Unstoppable Domains is building a digital identity platform for Web3. Unstoppable Domains offers Web3 domains minted on the blockchain. That give people full ownership and control of their digital identity, with no renewal fees. With Unstoppable Domains, people can replace lengthy alphanumeric crypto wallet addresses. With a human-readable name and log into and transact with hundreds of apps, wallets, exchanges and marketplaces.
­
About Blockbank
An all-in-one crypto application that streamlines the user experience without compromising security, privacy, or decentralization. They provide  users with a custodial wallet, a non-custodial private wallet, a bank account, and a Visa debit card. It's the Crypto Super App!
­