GoArt Metaverse and Chainlink Integration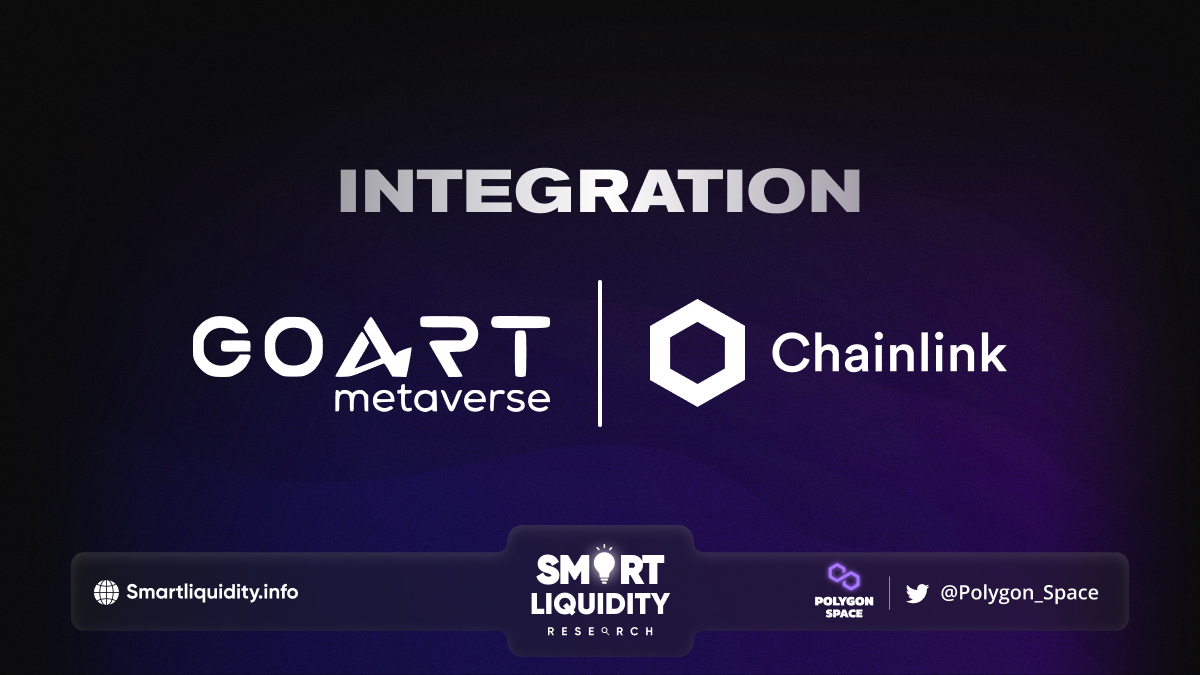 GoArt Metaverse, a Web3 engagement provider for users and brands — has integrated Chainlink Verifiable Random Function (VRF) on Polygon mainnet.
By integrating Chainlink, GoArt Metaverse now has access to a tamper-proof and auditable source of randomness needed to aid the fair distribution of NFTs in their upcoming drops for GoArt users. Ultimately this creates a more exciting and transparent user experience, as users have higher assurances of transparency and verifiability for the randomness underlying each drop.
GoArt is working to help brands understand the Web3 space as a holistic ecosystem and create a community-driven platform where brands share their culture with users through AR technologies. In GoArt, users can create Avatars to explore maps, shop, socialize, and visit both public and exclusive locations. and exclusive locations. Also, they can travel through time via GoArt Time Portals.
In order to help ensure transparency and fairness in drops for GoArt users, we needed access to a secure random number generator (RNG) that any user could independently audit.
"The GoArt team is delighted to integrate Chainlink VRF and is already exploring the potential for integrating additional Chainlink services. We've already seen immediate value with VRF, which gives our users high assurances of fair drops, so we're keen to see where future integrations of additional Chainlink services can take us." — Ilker Selim Zorluoglu, GoArt Metaverse CSO.
About Chainlink
Chainlink is the industry-standard Web3 services platform that has enabled trillions of dollars in transaction volume across DeFi, insurance, gaming, NFTs, and other major industries. As the leading decentralized oracle network, In addition, Chainlink enables developers to build feature-rich Web3 applications with seamless access to real-world data and off-chain computation across any blockchain and provides global enterprises with a universal gateway to all blockchains
About GoArt Metaverse
GoArt functions as the exclusive gateway into the metaverse for users and businesses wishing to design, utilize and engage through an immersive virtual experience. Our goal is to offer a rich, well-crafted retail experience in the metaverse that can only be found via time portals, complemented with augmented reality technology. Once passing through portals, visitors may pay a visit to historic locations, virtual worlds of the future, brand stores, and events. The app's virtual historic locations also allow users to collect MTE tokens, which they can easily swap into MATIC.
SOURCE:
https://medium.com/@goartmetaverse/goart-metaverse-integrates-chainlink-vrf-to-help-fairly-distribute-nfts-in-upcoming-drops-for-483f463a5843