OKX Partnered With Alchemy Pay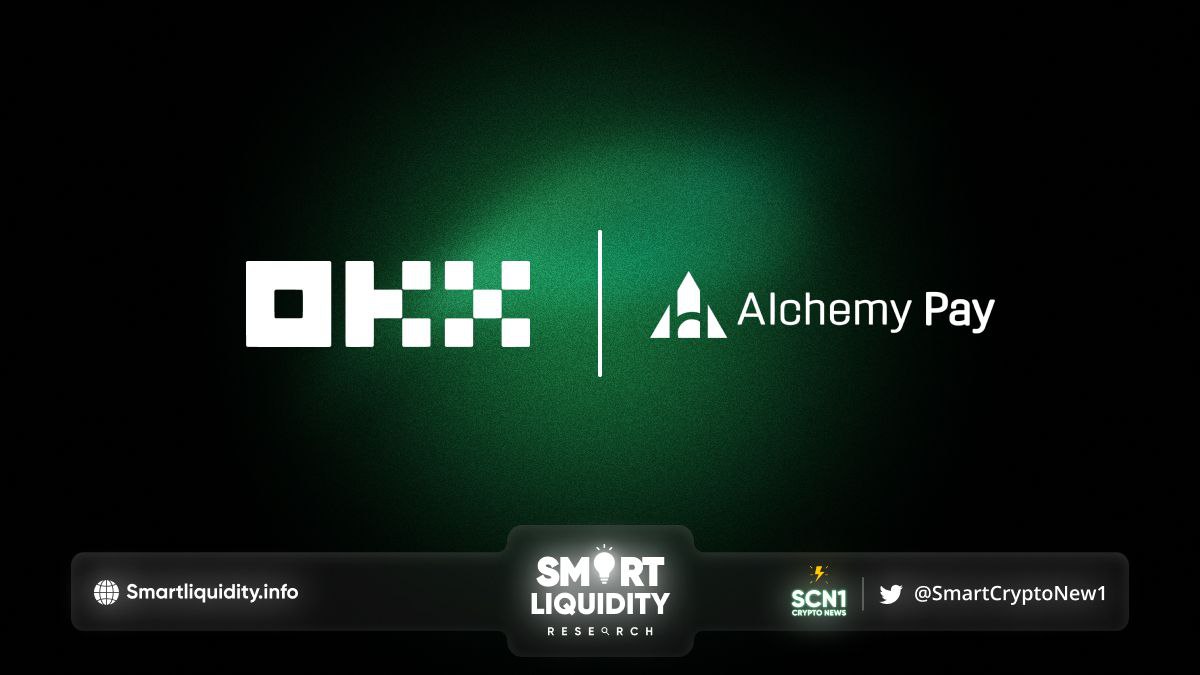 OKX partnered with Alchemy Pay and launched the Alchemy Pay fiat-crypto on-ramp solution on its platform. Alchemy Pay's payment on-ramp supports fiat deposits with Visa and MasterCard and numerous popular fiat mobile wallets in emerging markets.
The ramp integration makes it easy for the public to access OKX for crypto purchases via local fiat currencies. OKX has over 20 million active users in more than 180 countries worldwide.
Alchemy Pay (ACH) has become a specialist in providing solutions that give crypto and Web3 services access to fiat payments for mainstream accessibility. These wallets have become ubiquitous in Southeast Asia, where millions struggle to get acceptance for traditional banking services.
Founded in 2017, OKX is one of the world's leading cryptocurrency exchanges and Web3 technology companies. In addition to offering some of the most diverse and sophisticated trading tools on the market, OKX has emerged as a leader in transparency with its monthly Proof of Reserves disclosures.
Brief Information About Alchemy Pay
Alchemy Pay on-ramp aggregates various sources of liquidity and payment methods such as credit cards, bank transfers, and local fiat wallets. Additionally, customers can sell their crypto assets to fiat currencies through the Alchemy Pay off-ramp service.
Currently, Alchemy Pay provides two methods of integration:
Page mode — This mode redirects customers to Alchemy Pay's ramp page. It is the quickest method to add the ramp services to your app.
Initiate API mode — using the API, you can provide end-users information – such as email address, receiving address, etc., Alchemy Pay will respond with a unique order ID and fiat checkout page – making the end user's experience smoother with lesser input compared to Page Mode.
ABOUT OKX
OKX is the second biggest global crypto exchange by trading volume and a leading web3 ecosystem. Trusted by more than 50 million global users, OKX is known for being the fastest and most reliable crypto trading app for investors and professional traders everywhere.
Website | Twitter
RESOURCES