Enzyme integrates with OnRamper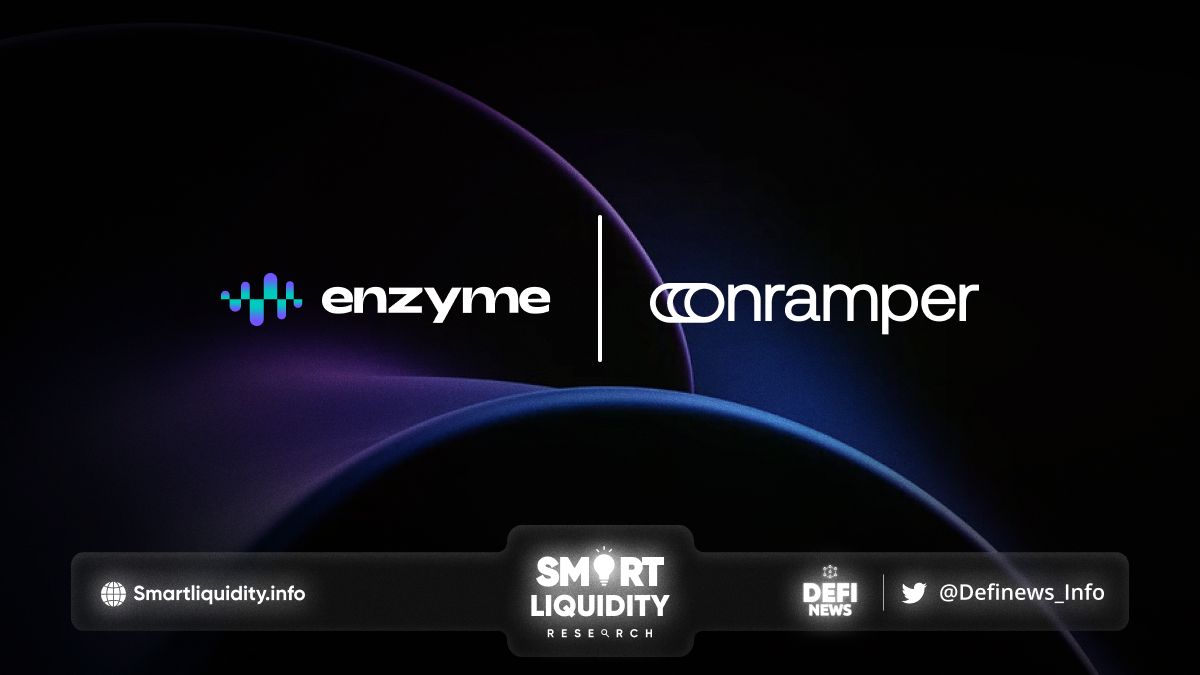 Enzyme integrates with OnRamper. Enzyme now offers a robust and highly efficient fiat-to-crypto onramp, powered by Onramper.
This new feature allows Enzyme users to buy crypto natively in-app, with support for more than 180 countries and over 95 fiat currencies.
Payment is simple, easy, and quick
Select from either $ETH or $MATIC, insert the amount you want to buy (eg. £100), and choose from popular payment methods such as Credit Card, Apple Pay, or Google Pay.
For every transaction, Onramper will automatically check which fiat onramp provider has the lowest fees, allowing Enzyme users to save money and choose their preferred option.
What is Onramper?
Onramper is a fiat-to-crypto onramp aggregator, which implements all major onramps in a single solution. This allows Enzyme users to get global coverage of supported countries, payment methods, cryptocurrencies, and fiat currencies.
180+ countries covered
95+ fiat currencies supported (USD, GBP, EUR, etc.)
2 base cryptocurrencies supported ($ETH and $MATIC)
3 of the most popular payment methods (Credit Card, Apple Pay, Google Pay)
How does Onramper work?
Onramper has built intelligent order-routing engines to increase the success rates of transactions by recommending the on-ramp that is most likely to result in a successful transaction.
Onramper supports many of the leading on-ramp providers, giving users the most cost-efficient means of converting fiat into their desired digital asset. This includes:
MoonPay
Wyre
Xanpool
Mercuryo
Indacoin
Coinify
UTORG
Transak
Itez
As an Enzyme user, the best conversation rate will be automatically selected for you at checkout.
How to buy crypto with fiat on Enzyme?
Click your wallet in the top menu
From the "Manage Connected Wallet" menu, select "Buy crypto"
Insert the amount you want to buy (eg. £100)
Select the token you'd like to buy (eg. $ETH)
Select your preferred payment method (Credit Card, Apple Pay, or Google Pay)
The "Best Rate" will be automatically selected for you
Click "Buy"
After your purchase is complete, the cryptocurrency will be accessible via your wallet (eg. MetaMask). You will then need to either deposit the cryptocurrency and/or buy shares of a vault.
Benefits for Enzyme users
With in-app fiat-to-crypto functionality, Enzyme now makes it much easier to manage a vault or deposit crypto into a vault without leaving the app.
ABOUT Enzyme
Enzyme, constantly seeking to improve the in-app experience for asset managers. With its new fiat-to-crypto integration, it makes managing your favorite digital assets on Enzyme one step easier.
RESOURCES