LEND Finance and RACA Partnership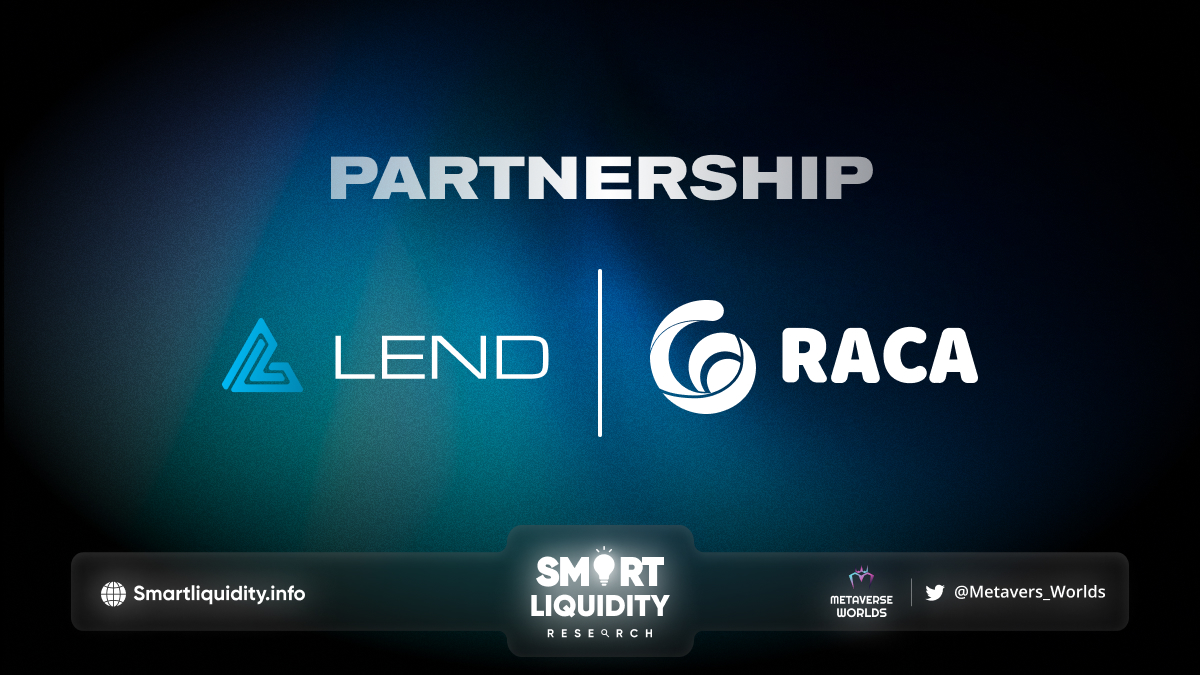 LEND Finance is joining forces with RACA in the USM Metaverse as part of its pre-launch campaign!
LEND Finance In the near future,  will introduce the LEND Lounge — the ultimate hub for its community to gather, connect, and stay updated on all things LEND.
What is the LEND Lounge in USM Metaverse?
The LEND Lounge, which is currently in development, will serve as the central meeting point in the USM Metaverse for our community during the pre-launch phase. Here, you'll find all the details and countdowns for our LEND prelaunch events, where we'll be giving away over $120,000 in prizes! The main events you can look out for are our $20,000 Testnet where we will be distributing the massive prizepool between the first testers of the LEND cross-chain beta, our LEND Private sale event and concluding with a huge CoinMarketCap Airdrop of $100,000 in $LEND tokens to participants.
Their collaboration with RACA will bring the LEND Lounge to life, playing an essential role in its pre-launch activities, such as the testnet and airdrop events. As they prepare for the launch of cross-chain lending protocol.
About RACA
RACA (USM.WORLD) is a thriving web3 ecosystem initiated by the Maye Musk NFT Dog community. Boasting over 3.7 million units of BNB Coins (2 billion USD equivalent) in trading volume within just nine months. The RACA ecosystem includes game characters and virtual lands. RACA is backed by OKX Ventures and Consensys Mesh Tachyon, the parent company of MetaMask, and has a massive web3 community spread across 29 fanbase regions, with 665k followers on Twitter, 510k on Telegram, and 68k on Discord.
USM (United States of Mars) is an ancient planet known for its Mars-like ecology and landscape. Forged by the Galaxy Forger — Looki, a celestial creature responsible for the creation of countless stars, constellations, and planets, USM.WORLD is home to the RACA community, which values innovation, sustainability, honor, and cultural heritage. This rising planet emphasizes art, craftsmanship, good cause, and innovation, from the engines of forward thinking.
About LEND Finance 
LEND is a seamless cross-chain DeFi lending protocol. LEND makes it possible to instantly access liquidity cross-chain in a single click with our seamless platform. With $LEND tokens we will finally extracting real yield for our users and creating a DeFi revolution.
SOURCE:
https://medium.com/lendfinance/lend-finance-announces-an-exciting-partnership-with-raca-learn-about-the-lend-lounge-b50cde531fff