Regen Network Launches Bridge to Polygon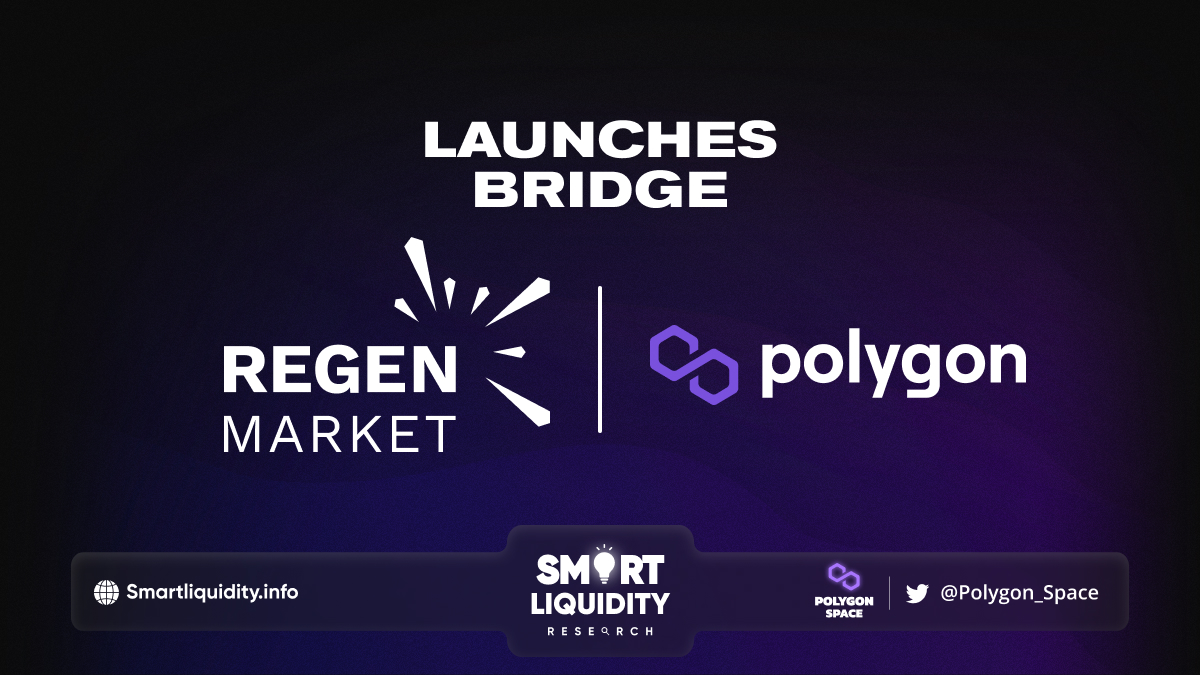 Regen Network, a public chain built with Cosmos SDK, launched a bridge to the Polygon network in partnership with Toucan in a major milestone toward a thriving, multichain regenerative finance ecosystem.
The two-way bridge allows for the issuance, tokenization, and retirement of Toucan's tokenized carbon credit (TCO2) assets on Regen Network and establishes Nature Carbon Tonne (NCT) as the first digital carbon token in the Cosmos ecosystem. Also, Users with NCT balances on the Polygon network can use the bridge to transfer NCT-eligible TCO2s to Regen Network and deposit them in on-chain carbon pools within the Osmosis decentralized exchange.
"The partnership between Toucan and Regen Network is pivotal for the success of ReFi," Gregory Landua, CEO and co-founder of Regen Network. This "is the first step to open up the flow of Web3-native carbon credits originated on Regen Network into the Polygon and Celo ReFi communities, while bringing carbon liquidity into the growing Cosmos economy."
Additionally, Bridging a Toucan TCO2 token from Polygon to Regen Network burns the credits on the Polygon blockchain and mints new carbon credits on Regen Network, to ensure that there is no double counting. The new carbon credits retain key credit metadata, such as the credit's country of origin, vintage or methodology. When retired, the carbon credits are permanently taken out of circulation and removed from an account balance. They can still be tracked, but not traded anymore.
About Regen Network
Started in 2017, Regen Network Development Inc. (RND) is the blockchain software development company powering the Regen Network blockchain protocol. RND is the core software developer of Regen Ledger, the blockchain software and core carbon accounting modules of the Regen Network blockchain protocol. RND's engineering team has been a lead contributor to the ecosystem as the lead maintainer of the Cosmos SDK since 2019.
RND recently launched Regen Marketplace, a peer-to-peer application where anyone can buy, sell, and retire on-chain carbon credits and other ecological assets. RND is the current maintainer of Regen Registry program, a native blockchain credit registry system for scientific methodology development and credit issuance.
SOURCE:
https://polygon.technology/blog/regen-network-launches-bridge-to-polygon-with-toucan-protocol