Moonie Friends collaboration with Polygon Lab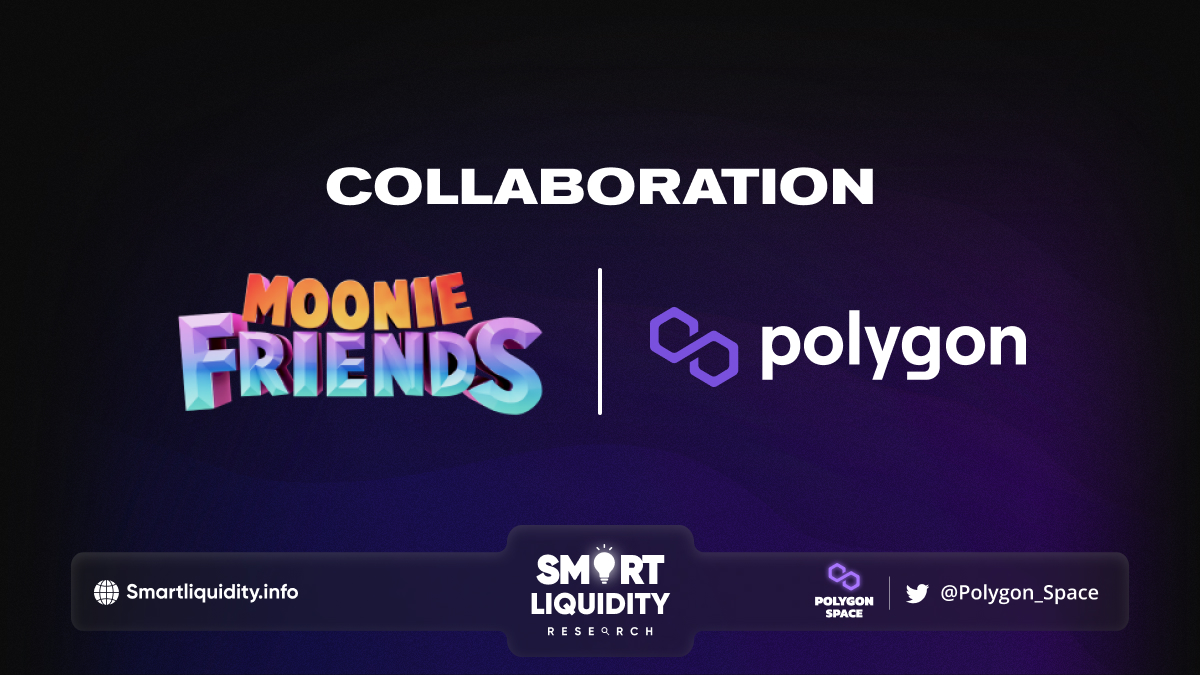 Moonie Friends is thrilled to announce its collaboration with Polygon Labs, which will pave the way for its mainstream debut. 
Moonies leverage the industry-leading blockchain network to offer speedy and low-cost web3 gaming products that provide all-around usability through its ecosystem. The Polygon network powers Moonies' GameFi ecosystem, which includes products like Moonchets, Space Missions, Price Races, Arcade Games, with more to come.
Collaboration with Polygon
Moonieverse is proud to announce its collaboration with Polygon Labs. Which has awarded the team with a financial grant that has streamlined the initial processes around product integration and opened up the opportunity to cross our dev teams together. Their goal is to create a new storytelling standard through the set of products with Fantasy Crypto League (FCL) at the forefront. Think of Sorare.com for the crypto market.
Moonie Friends
MoonieFriends is now set to attract a broader audience with its 3D avatars. And engaging adventures, and on-chain educational experience through fun and exciting storytelling. It's design as to make the crypto market more accessible to everyone by reducing the entry barrier through risk-free speculation and interactive education.
Polygon's technology will enable MoonieFriends to launch high-performance web3 experiences with a seamless user experience in a non-custodial way, which will be especially beneficial and appreciated in the HODLling (staking), Story Mode, as well as the first Fantasy League for the crypto market.
About Polygon Labs:
Polygon Labs develops Ethereum scaling solutions for Polygon protocols. Polygon Labs engages with other ecosystem developers to help make available scalable, affordable, secure and sustainable blockchain infrastructure for Web3.
About Moonie NFT
MoonieNFT is an innovative GameFi platform that offers a revolutionary ecosystem called Moonieverse. It featuring NFT collectibles, arcade games, and on-chain NFT usability with DeFi elements. Moonie Friends is a leading product within this ecosystem, offering unique 3D NFT avatars that embody the top-market cryptocurrencies. And providing engaging adventures and an on-chain educational experience. Demystifying crypto nonsense with fun on-chain educational experiences through engaging storytelling and an exciting low-risk fantasy league.
SOURCE:
https://medium.com/@moonienft/the-moonies-national-team-of-the-cryptocurrency-market-is-thrilled-to-announce-its-3e1efb9dc60d