Oraichain Partnership with DoraHacks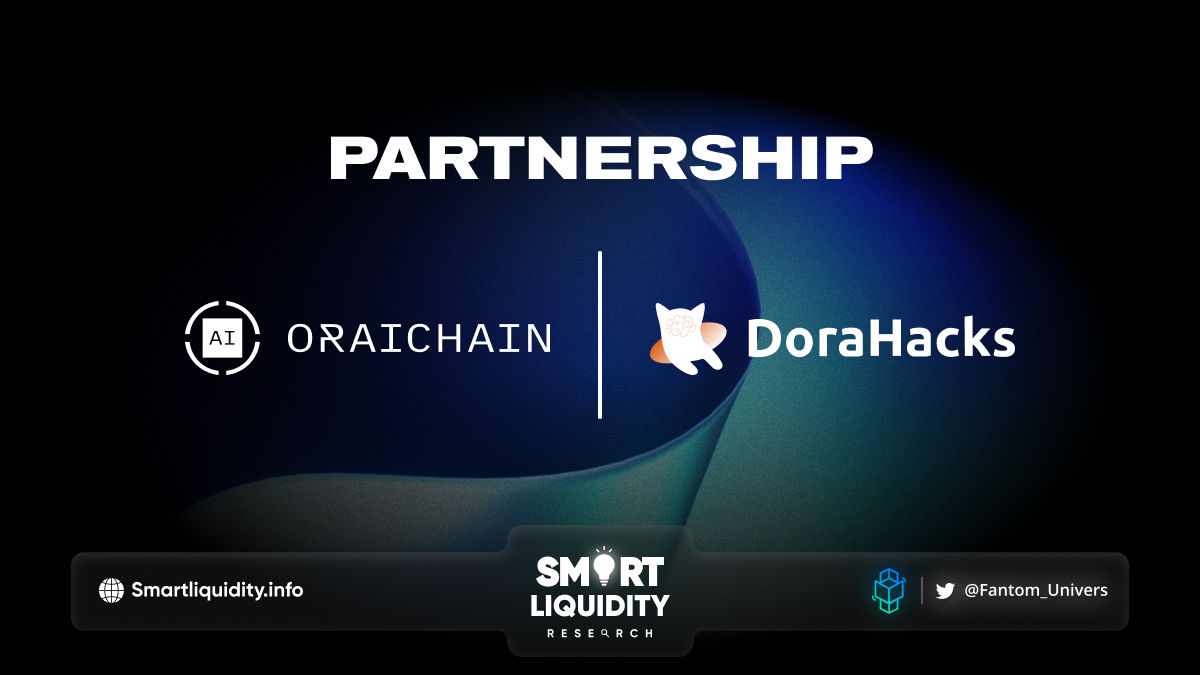 Oraichain Partnership with DoraHacks to advance the adoption of its Layer 1 ecosystem for AI and Data economy.
With the vision of becoming the essential hub for AI builders, Oraichain's IBC enabled Layer 1 provides complete infrastructure for an open data economy, providing tools for data scientists to structure data, train, test and publish models to Oraichain's AI Oracle and monetize with maximum transparency and inclusivity. With this partnership, both teams aim to foster innovations in blockchain and AI, leading to the creation of AI-enhanced dApps on Oraichain and AI Oracle services compatible with smart contracts on many networks. As Oraichain announced their Partnership with DoraHacks.
Co-Hosted Hackathons
Leveraging DoraHacks' developer community and platform traffic, the core goal of this partnership is to promote Oraichain's ecosystem, tech stack and toolkits to a wider audience, attracting BUIDLers from every corner of the world to innovate AI + blockchain use cases. DoraHacks will lend their expertise to organize virtual and in-person hackathon events, workshops and demo sessions with the goal of creating a rich and rewarding experience for all participants. In addition, both teams will work together to identify synergies with other major ecosystems, building relationships that can further expand Oraichain's impact within the broader blockchain space.
­
About Oraichain
Oraichain is the world's first AI-powered oracle and ecosystem for blockchains. Beyond data oracles, Oraichain aims to become the first AI Layer 1 in the Blockchain sphere with a complete AI ecosystem, serving as a foundational layer for the creation of a new generation of smart contracts and Dapps. With AI as the cornerstone, Oraichain has developed many essential and innovative products and services including AI price feeds, fully on-chain VRF, Data Hub, AI Marketplace with 100+ AI APIs, AI-based NFT generation and NFT copyright protection, Royalty Protocol, AI-powered Yield Aggregator Platform, and Cosmwasm IDE.
­
About DoraHacks
DoraHacks is a global hackathon organizer and one of the world's most active multi-chain Web3 developer platforms. It creates a global hacker movement and provides crypto native toolkits to help developers around the world team up and fund their ideas and BUIDLs via hackathons, bounties, grants, grant DAOs, and public good staking.
­