Frutti Dino Partnership with Mises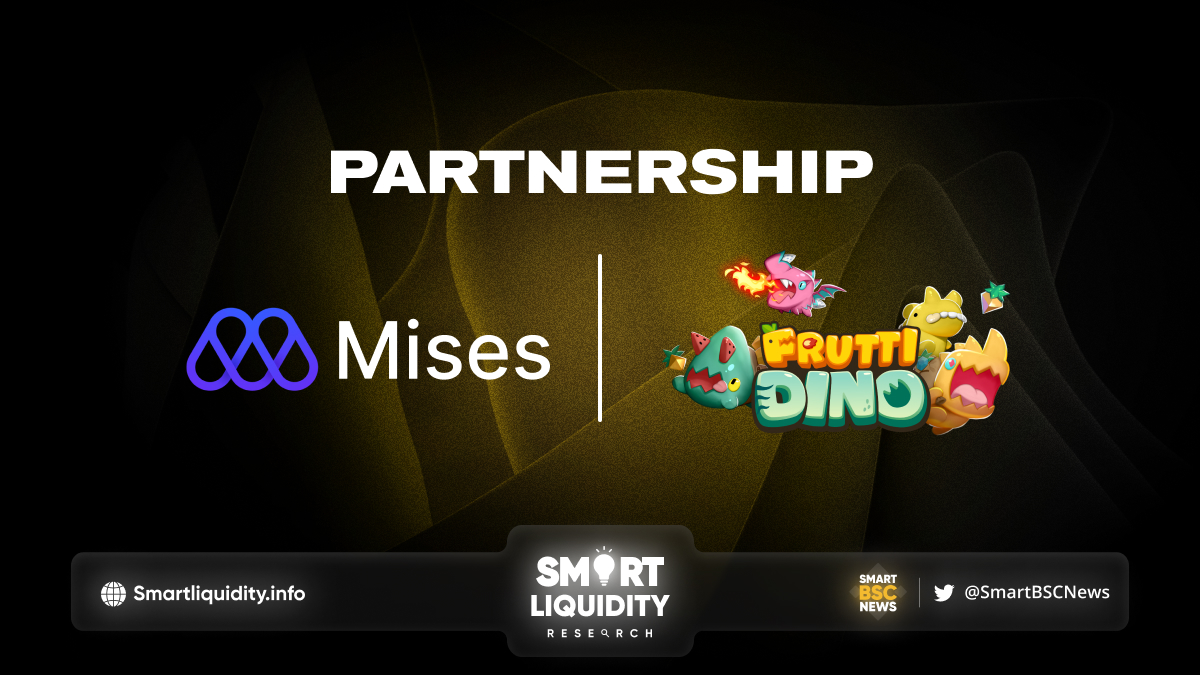 Frutti Dino Partnership with Mises, the world's first fast, secure, and extension-supported mobile Web3 browser.
Mises is dedicated to building the infrastructure of Web3 with its main products, including Mises Chain, Mises ID, Mises Browser, Decentralized Storage, and NFT. Especially the browser has a built-in Web3 dapp aggregator, which includes nearly 400 mainstream Web3 websites, allowing users to use Web3 services quickly and safely. As Frutti Dino announced their Partnership with Mises.
Through this partnership, they intend to onboard Dapp and Extension services released by Frutti Dino to Mises Browser so that more users can experience Frutti Dino's services.
­
About Mises Browser
Mises Browser is the world's first web3 browser with Chrome extensions support on mobile phones. Currently, Mises Browser has about 500k downloads and about 40k daily active users.
­
About Frutti Dino
Dino NFT – Utilize the minting, breeding, and trading features to design and craft a one-of-a-kind Dino NFT that perfectly reflects your personal style and preferences.
GameFi – Not only are your Fruitti Dino NFTs adorable collectibles, but they also unlock access to a variety of exciting game modes, including Arcade, PVP, RPG, and more.
Dino Character – Meet the Dino characters in your everyday life. Discover the Dinoverse, where Frutti Dino's cute charm comes to life through art and video. Our expanding universe is full of endless adventures
TOKEN
NFT Dino & Egg – Created through Dino breeding. Play as game characters. Traded in the marketplace

Parts – All Dino parts are NFTs Used for partial upgrades Traded in the marketplace

Dino Land – Land NFTs are available Increase the value of your Fruitti Dino NFT Additional revenue made through collecting resources
­