LIFI Partnership with InsurAce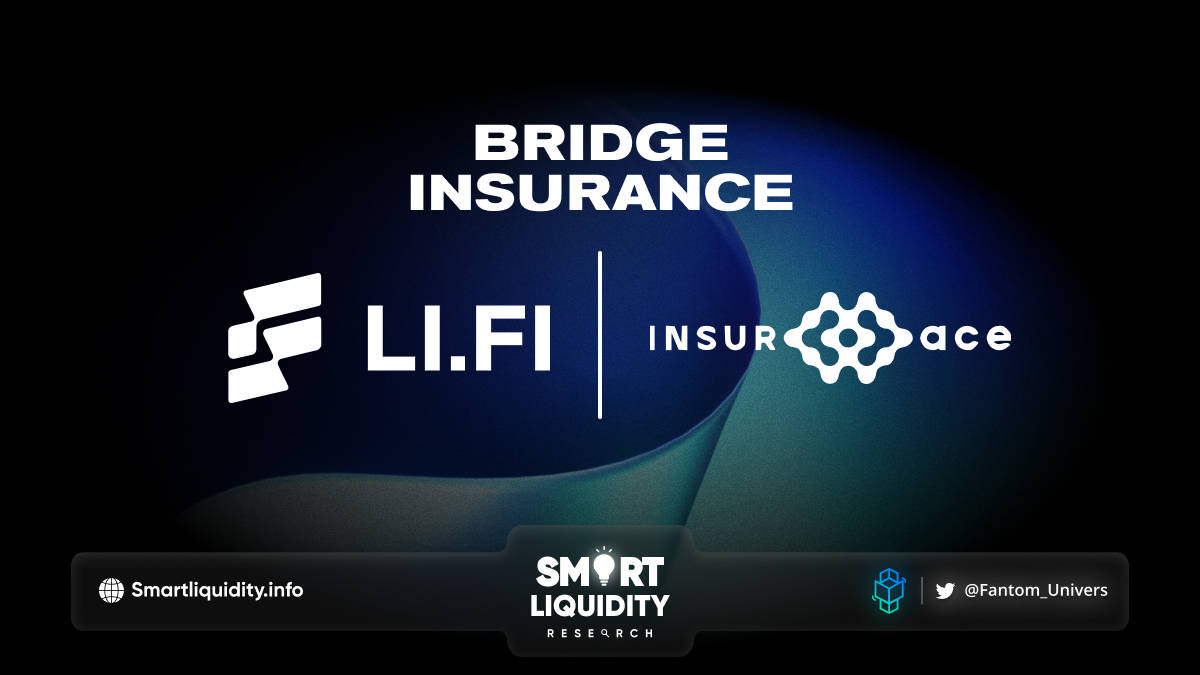 LIFI Partnership with InsurAce, they launched the Bridge Insurance, a powerful tool that allows them to bridge the gap between security and convenience.
Bridge Insurance, crypto's first production-ready product designed to safeguard users against the risks associated with bridging transactions. As LIFI announced their Partnership with InsurAce.
Bridge Insurance addresses the risks associated with using cross-chain bridges by providing 100% protection for users against the risks of losing funds while using these platforms.
The Details
To kick things off, Bridge Insurance is live on Jumper.Exchange, and is an opt-in for Jumper users.
The Bridge Insurance fee will be a small fraction of a user's bridge amount, typically between 0.1–0.5% depending on the underwriter's risk profile.
To purchase Bridge Insurance for your transaction, simply flip the Bridge Insurance switch on Jumper and press 'Start Swap' after you have filled in your transaction details.
The Future of Bridging Is Insured
Although cross-chain bridges have been a significant technological advancement and are crucial in enabling connectivity between blockchains, they are complex systems with many moving parts. Despite their utility, ensuring the security of these systems is an ongoing challenge. As a result, users are worried another bridge hack could be just around the corner, leading to stressful experiences.
­
About LIFI Protocol
LI.FI is the most advanced bridge and DEX aggregator with smart routing capabilities to find the best route to move any asset on any chain, to another asset on another chain. We have added support for 13 bridges across 15+ EVM-compatible chains, along with all DEX aggregators & DEXs on those chains, into a single solution that is available as an SDK, widget, or API.
­
About InsurAce
InsurAce.io, a decentralized global risk cover protocol, offers mutual protection for digital assets against risks such as hacking, smart contract bugs, and stablecoin de-pegging. The platform features two membership-governed mutual pools and uses the $INSUR token for membership rights.
­