Redlight Partnership with Colony Investment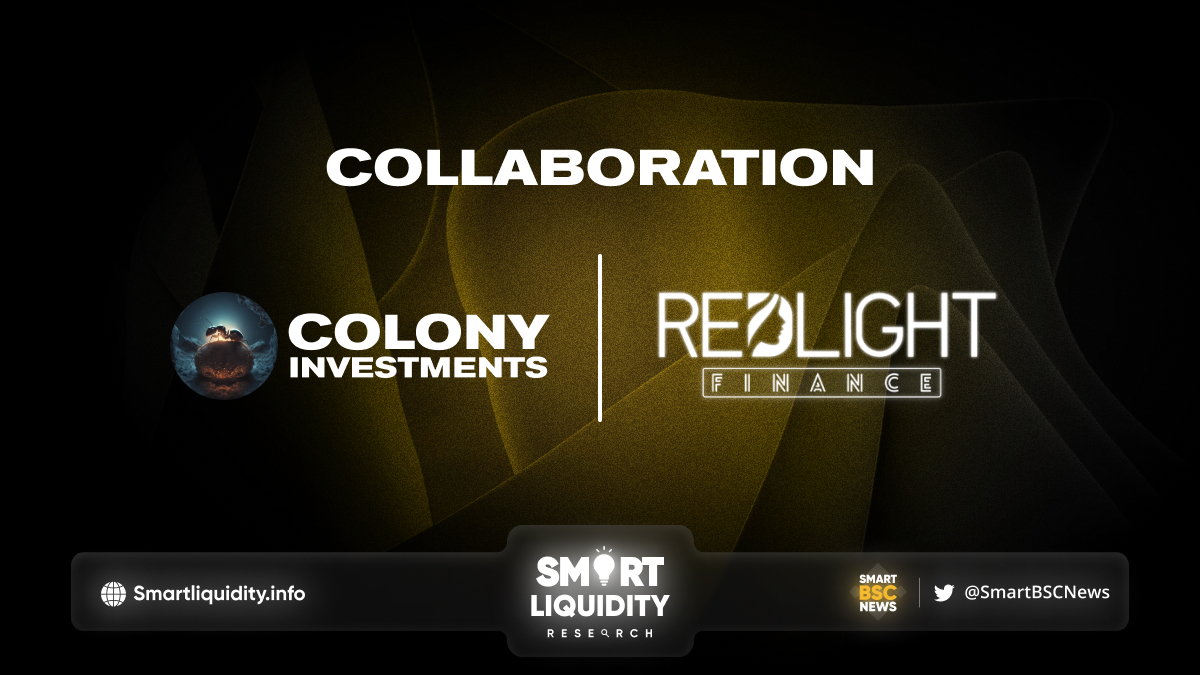 Redlight Partnership with Colony Investment, an innovator bringing NFT-backed real estate to the $280 trillion property market. 
Colony has generously offered 5% of the Property Management inflow to go towards to Redlight's rebate program until all wallets are made whole.  As Redlight announced their Partnership with Colony Investment.
As the Colony Investments protocol will be on Redlight Chain, when these NFTs are  fully utilised, NFT holders will be actively saving money on gas fees, as well as bringing more volume and proof of utility to Redlight Chain itself. The NFTs will be paying out in USDT-R meaning this will raise the Total Value Locked (TVL) on Redlight Chain.
The more protocols on their blockchain means more transactions, more transactions means more volume, and more volume leads to more eyes on Redlight and more exposure for their ecosystem.
How you can get involved with Colony Investments
Colony is currently running the Mint of their NFTs on the Ethereum Blockchain (You can access their minting platform here), but will be migrating across to Redlight Chain either in June 2023, or once sold out (Whichever comes first). Their NFTs will then be available on Midnight Trades, once we have finished the coming upgrades to the NFT Marketplace.
Colony NFTs come in 4 different tiers;
From Bronze to Platinum the NFTs range in both cost and benefit, with the higher valued NFTs having the potential for higher returns.
­
About Colony Investment
Colony's core team members are made up of individuals who have years of experience in Real estate Investing/Development, Forex Trading, Crypto Investments and Crypto Mining.
Website | Twitter
­
About Redlight Finance
They are redefining blockchain technology and changing the digital landscape with a groundbreaking suite of decentralised protocols. It all starts here at Redlight Finance.
­