Unstoppable Mystery Boxes with Magic Eden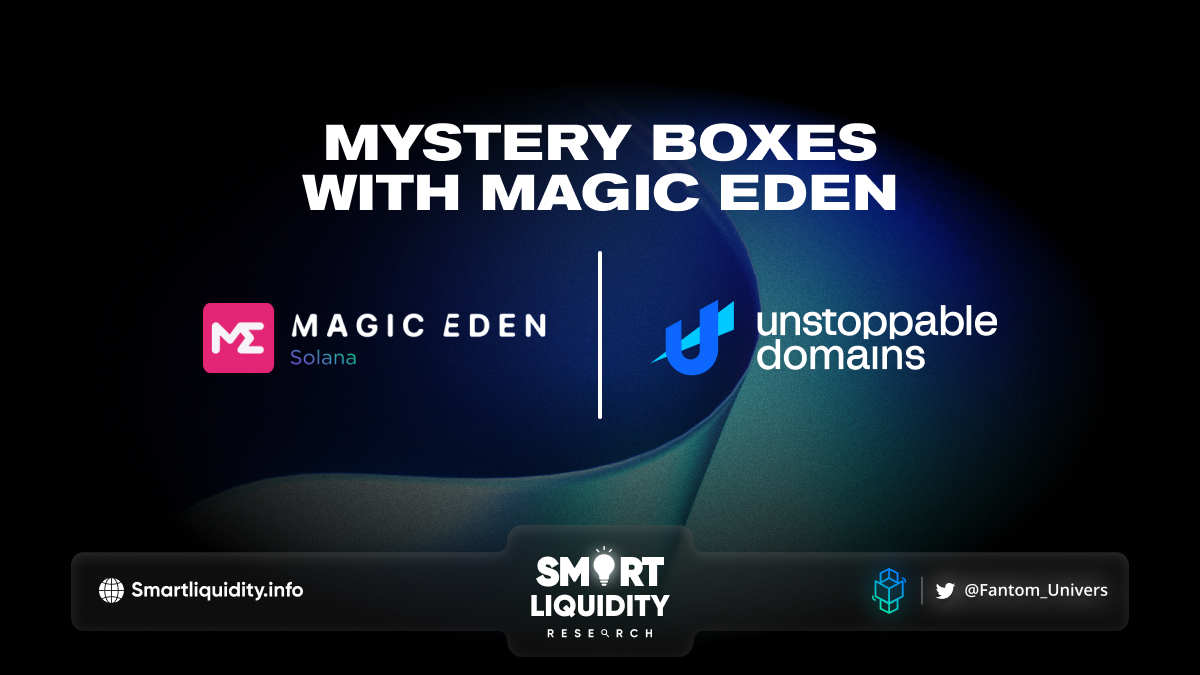 Unstoppable Mystery Boxes with Magic Eden, Magic Eden is dropping 500 Mystery Boxes, each containing a special gaming or degen-themed Unstoppable domain. 
UD.me Profile Competition
Here's how you can show off your awesome Web3 skills to dominate the UD.me Profile Competition: As Unstoppable Mystery Boxes with Magic Eden.
Grab a Mystery Box by April 17th at 4:00 AM ET.
All Mystery Box owners will be airdropped a domain. Build a UD.me profile page for your new domain. Show off your Web3 skills creating your profile – Unstoppable can't wait to see your profiles! Feel free to tweet and tag them at @unstoppableweb on Twitter (not necessary for entry, just for fun).
From May 1st to May 3rd, their team will review all of the eligible UD.me profiles for creativity, completeness, aesthetics, and innovation. Each criteria has a maximum of 5 points. Ties will be put to a committee vote. They'll look at the following five sections of your profile: Header; Ready Player Me Avatar; Description; Socials; and Website. Full rules here.
On May 4th, 25 winning profiles will get a premium degen or gaming-theme domain airdropped to their wallets valued from $1,000 to $10,000. They'll also share the winning profiles on Twitter!
­
About Magic Eden
After four friends discovered NFTs and its tremendous potential, Magic Eden was born. With backgrounds across crypto, DeFi, consumer internet companies and management consulting, they identified gaps in existing NFT marketplaces and created something new.
­
About Unstoppable Domains
Founded in 2018, Unstoppable Domains is building a digital identity platform for Web3. Unstoppable Domains offers Web3 domains minted on the blockchain. That give people full ownership and control of their digital identity, with no renewal fees. With Unstoppable Domains, people can replace lengthy alphanumeric crypto wallet addresses. With a human-readable name and log into and transact with hundreds of apps, wallets, exchanges and marketplaces.
­