Danketsu collaborates with Polygon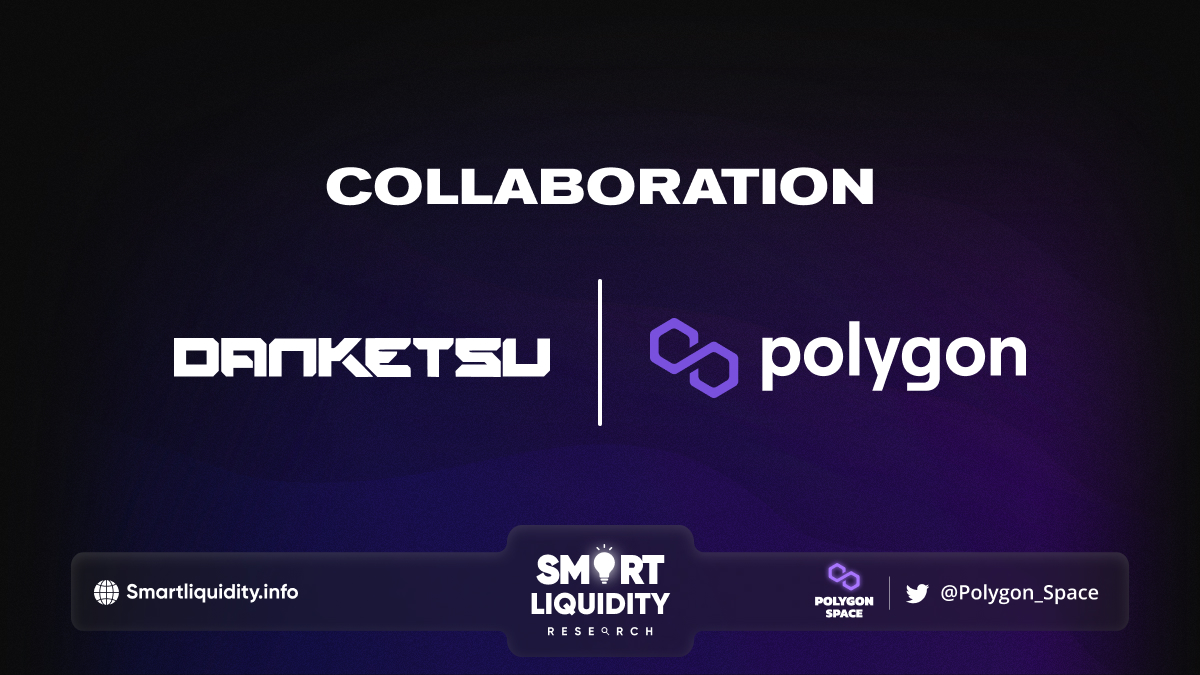 Danketsu, announces the first steps on its cross-chain journey, by teaming up with Polygon.
Danketsu,  In November 2022 announced its rebrand, from ADA NinjaZ to Danketsu. The reason for this was to enable and allow for this multi-chain vision ie. Not limiting all that Danketsu has to offer to Cardano, alone.
While their roots are and always will be in Cardano, the incredible community that has supported them for over 1.5 years is also from Cardano and based on their appetite/sentiment we have decided that it is time for them to expand.
This exciting move will focus on 3 key factors:
🧿 The Cataclysm
🧿 Expansion of Danketsu Hustle
🧿 Migration of the Atsuko
Below, they expand on what each of these key deliverables means for Danketsu, Polygon, and the future.
The Cataclysm
This is an event that will reward our existing Cardano Dank Fam, and enable more users from Polygon to enter the nation of Ninava
The process will enable our existing holders to burn a small combination of NFTs to receive a FREE NFT on Polygon (there will be a cap on how many can be burnt in total and a fair means for everyone to participate in this undertaking).
The remaining NFTs will be sold on Polygon to allow newcomers to join us on the blockchain.
Note: This collection will be significantly smaller than our 3 main clans on Cardano 
Expansion of Danketsu Hustle 
As you are aware we are inching closer to launching the full version of Danketsu Missions, and the Danketsu Missions for Partners platform, where other projects on Cardano can use the platform for their own "Gamified staking". Both of these platforms fall under the wider Danketsu Hustle umbrella.
With this expansion, they aim to:
Polygon integration into Danketsu Missions and the wider Hustle platform
Developing Missions for Partners on Polygon and the whole Hustle platform for projects on Polygon as a White label service
Not only will this enable Danketsu to create more value for our holders on both chains, but it will solidify another revenue source for us, and build infrastructure on the Polygon blockchain too.
Migration of the Atsuko Clan
3. The Atsuko (Season 2) has been under the radar for far too long, alas they are the Outlaws of Ninava…. But no more.
This move will, in essence, be a bridge. Where 1 Atsuko on Cardano will be burnt for the same Atsuko on Polygon.
Storified/Lorified/Gamified once more — The Atsuko will take on a new form on Polygon.
About Danketsu 
A Gamified Community-driven Multimedia Experience. One of Cardano's leading NFT artists, Brazil-based Victor Warr brings the Danketsu story and characters to life. Victor's art expresses both beauty and power.
SOURCE:
https://danketsumedia.medium.com/danketsu-collaborates-with-polygon-92c0515ca32e