LandVault and Super League Partnership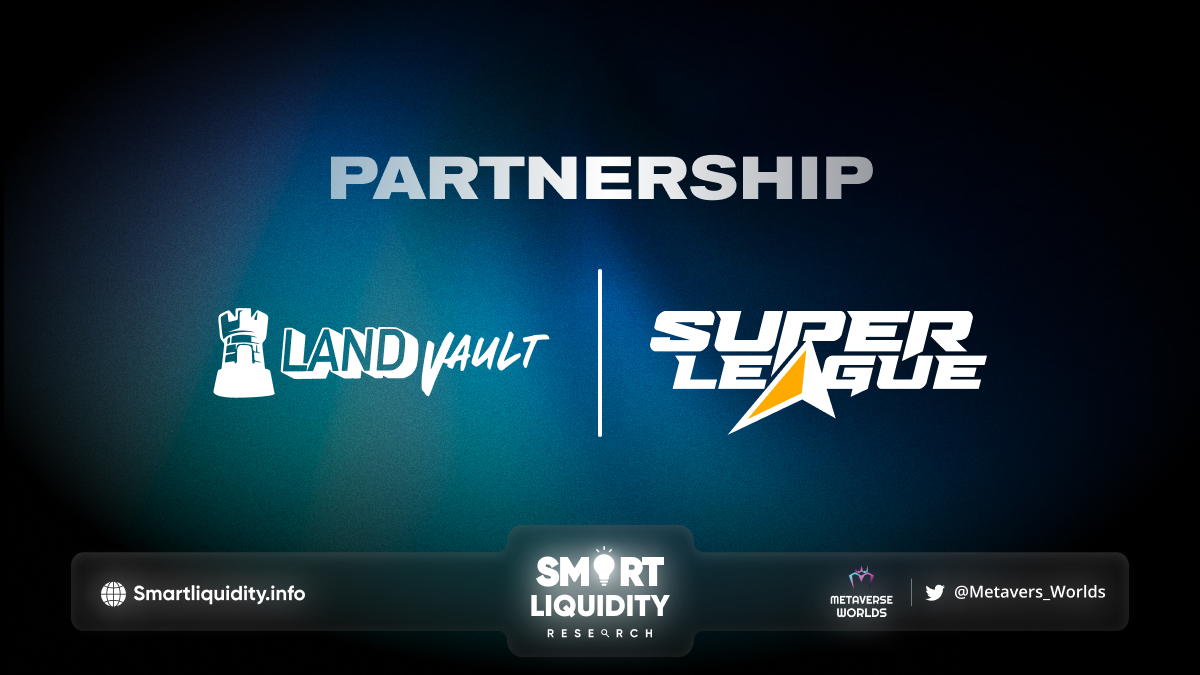 LandVault announced its partnership with Super League (Nasdaq: SLGG), a leading publisher of immersive experiences across the world's largest metaverse gaming platforms to serve the needs of businesses throughout the GCC.  
LandVault and Super League offer a uniquely powerful metaverse alliance, having worked with an unparalleled set of partners ranging from global consumer brands to international sports franchises to entertainment conglomerates and government agencies. In addition, their combined expertise in Web2 and Web3 provides third parties throughout the region with an end-to-end solution for the creation, distribution, marketing, and monetization of metaverse initiatives.
Coinciding with this announcement, Super League has appointed LandVault as the official builder for Web3 platforms in the GCC region, with a particular focus on the UAE. The company's local presence offers a distinct advantage, enabling Super League's partners to work closely with the development team directly bringing metaverse worlds to life.
Through the partnership, Super League now serves as LandVault paid marketing partner in the GCC region, leveraging the company's proven ability to acquire targeted audiences, build engaged communities, and support ROI-driven objectives connected to metaverse initiatives.
About Super League Gaming
Super League Gaming (Nasdaq: SLGG) is a leading strategically integrated publisher and creator of games and experiences across the world's largest immersive digital platforms.
From metaverse gaming powerhouses such as Roblox, Minecraft, and Fortnite, to the most popular web3 environments such as The Sandbox and Decentraland, to bespoke worlds built using the most advanced 3D creation tools, Super League's innovative solutions provide incomparable access to massive audiences of consumers who gather in immersive digital spaces to socialize, play, explore, collaborate, shop, learn, and create. As a true end-to-end activation partner for dozens of global brands, Super League offers a complete range of development, distribution, monetization, and optimization capabilities designed to engage users through dynamic, energized programs. As an originator of new experiences fueled by a network of top developers, a comprehensive set of proprietary creator tools, and a future-forward team of creative professionals, Super League accelerates IP and audience success within the fastest growing sector of the media industry
About LandVault
LandVault is the largest metaverse builder with over 100 million square feet of virtual real estate, more than 120 full-time creators, and nearly 300 completed projects. We've been helping brands build and grow in gaming environments since 2017 and the metaverse since 2021.
LandVault's platform-agnostic proprietary technology and creative powerhouse builds and delivers tailored, data-driven, and optimized business solutions and insights. We help clients launch, optimize, and monetize metaverse experiences.
LandVault's mission is to accelerate the metaverse economy through technology with a vision of a fairer wealth distribution across the web.
SOURCE:
https://landvault.io/blog/super-league-partnership?utm_campaign=PR%20%26%20Partnerships&utm_content=245541303&utm_medium=social&utm_source=twitter&hss_channel=tw-1396537009817018371