Peaq partners with Fetch.ai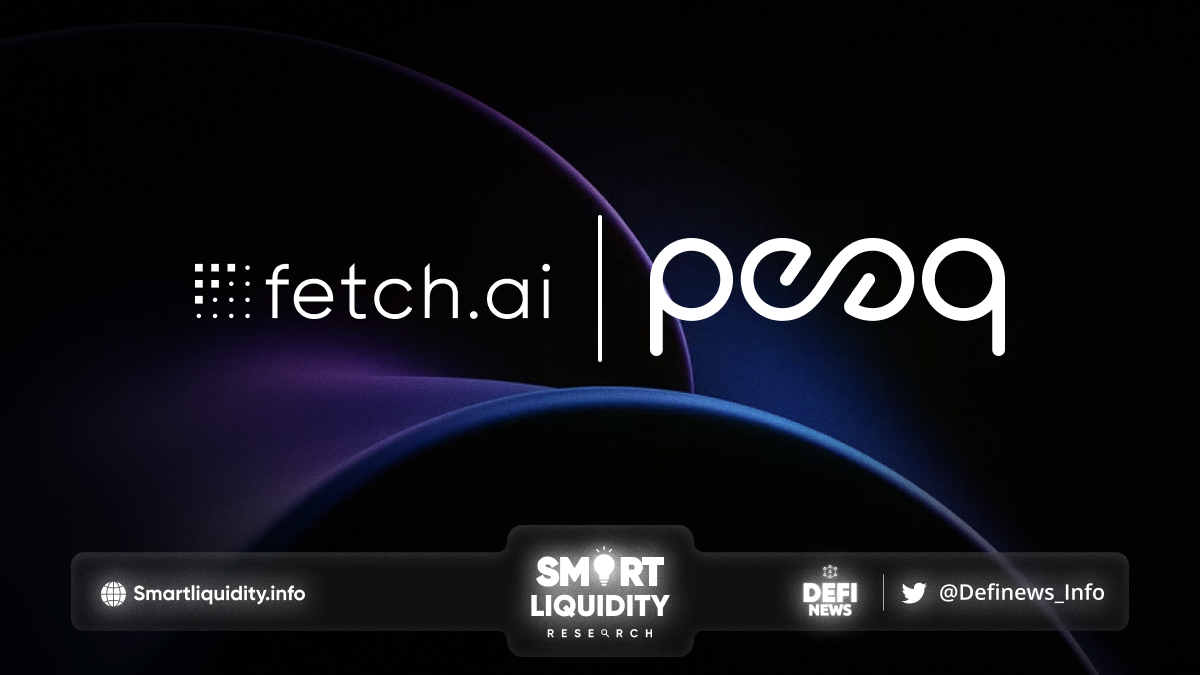 Peaq partners with Fetch.ai to bring AI agents to Polkadot and Kusama. Fetch's intelligent agents run autonomously and act in the economic interest of their owners. 
The integration is already live on peaq's TestNet a first for the Polkadot ecosystem and is coming to krest and mainnet once they go live, thereby bringing them to the Kusama ecosystem, too. Fetch's agents will power a vast array of use cases, such as connecting smart vehicles with the optimal charging station and pave the way to wider AI use within the Economy of Things on peaq.
Why's it good for peaq?
AI is one of the pillars of the Economy of Things, and Fetch's framework enables users to put AI to work for their benefit, leveraging connected devices on peaq.
How does this benefit the community?
The integration enables entrepreneurs and developers building on peaq to use Microagents for optimizing and automating various business processes in the Economy of Things. All in all, this will lead to machines providing services more efficiently for people and other machines, creating more value within the Economy of Things on the peaq network.
Fetch.ai's AI-powered agents are live on peaq
At the initial stage, the integration is live on peaq's testnet. Once krest, peaq's sister chain, goes live on Kusama in the next few weeks, the integration will be live there and available for the Kusama ecosystem. It will also be live on peaq's mainnet on Polkadot once launched.
Peaq mainnet is currently at its crowdloan stage, meaning you can contribute to peaq's open crowdloan to help peaq secure a parachain slot, subsequently launch its mainnet and token – and get rewarded for it. peaq and krest are built on Substrate, which means they are designed to seamlessly connect to Polkadot and Kusama respectively, enabling secure cross-chain transfers, and access to an expanding support network.
‍Fetch.ai's agents can power a vast array of use cases within the peaq ecosystem. For example, Microagents can connect drivers of any kind of vehicle with the optimal parking spot fit according to the driver's criteria. With a Microagent also representing the connected parking spot, they can take care of the payment, using peaq as the settlement layer.
Other use cases can include machine learning algorithms leveraging networks of edge devices, with token rewards for all participants, or selling data from connected sensors. Ultimately, this integration can help all kinds of dApps and DePINs (Decentralized Physical Infrastructure Networks) function more efficiently and generate more value for people and machines.
"Democratizing abundance in the age of AI-powered automation is at the heart of peaq's reason for existing in the first place. We expect AI to power more and more machines in the Economy of Things. With Fetch, we're seeing the first example of the power of AI within the scope of the Economy of Things. Fetch is the go-to example right now of what's possible at the intersection between Web3 and AI. This integration is a crucial step toward bringing AI-powered machines to the peaq ecosystem."— Leonard Dorlöchter, co-founder of peaq

"peaq presents a fantastic example of a project implementing AI technology in a way that meaningfully improves our everyday lives. More than 75% of organizations plan to deploy AI by 2024, but projects like peaq are already moving the needle at the intersection of Web3, IoT, and AI, bringing a fresh dynamic to the Polkadot ecosystem."—Omar Elassar, Head of Ecosystem Growth & Business Development at Parity Technologies, a leading contributor to the Polkadot network
The integration expands the existing collaboration between peaq and Fetch.ai within the framework of the Gaia-X 4FM moveID project. Led by Bosch, the project brings some of the leading industry names such as Continental, Airbus, and Denso together with an array of top Web3 projects. Its mission is to build a new decentralized digital infrastructure for the future of connected mobility.
ABOUT Peaq
The peaq network is a smart contract platform built with Substrate supporting ink! and Ethereum Virtual Machine (EVM) smart contracts. The peaq network enables machines to provide and render services and become fully self-sufficient by leveraging peer-to-peer (p2p) technologies such as Machine NFTs (Non-Fungible Tokens), Decentralized Finance (DeFi), Self-Sovereign Machine Identity (SSMI) and novel economic mechanisms to align the incentives of all Economy of Things stakeholders, namely; machines, machine owners, manufacturers, individuals/users, organizations and investors, while incentivizing the deployment of more machines to the network. 
ABOUT Fetch.ai
Fetch.ai provides the infrastructure for smart, autonomous services. With Fetch.ai, you can build, deploy and connect smart agents to automate web3 systems and reinvent business models. Agents can learn, predict and act to undertake meaningful tasks in the real world. Play with agent technology today and discover how to reinvent the way we live and work.
RESOURCES