Multichain Integration with LEND Finance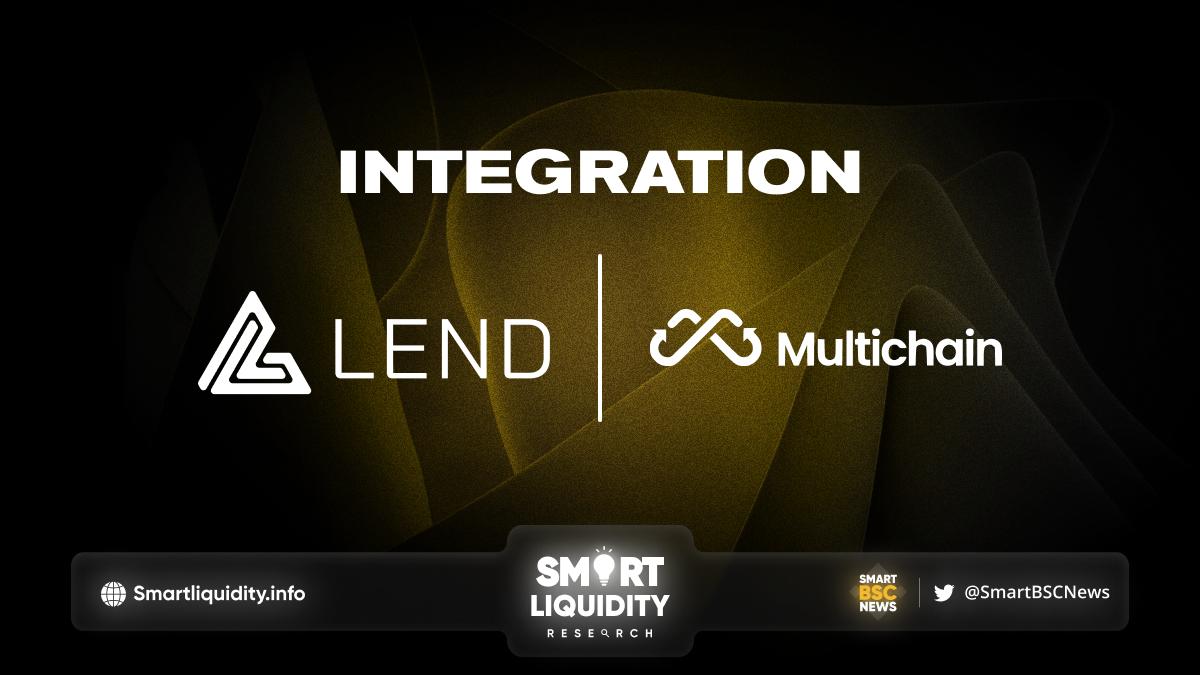 Multichain Integration with LEND Finance, to enable a truly seamless cross-chain DeFi lending experience, allowing future LEND users to supply assets on one blockchain.
Users can interact with the protocol in a few ways; Deposit crypto assets to earn competitively high interest, similar to a traditional savings account. Or use their crypto assets as collateral to borrow other assets. As Multichain announced their Integration with LEND Finance.
LEND's DeFi lending platform offers crypto holders the opportunity to earn passive interest by supplying liquidity for borrowing requests while giving crypto users instant access to on-chain liquidity without the hurdles often encountered on traditional platforms.
LEND's innovative cross-chain development empowers lenders and borrowers to allocate collateral across various chains, enabling instant liquidity access on any supported blockchain.
How this collaboration changes the DeFi landscape
LEND's collaboration with Multichain and anyCall aims to bridge this gap and unify the DeFi landscape by enabling effortless lending and borrowing of assets across various chains at the click of a button. This increased borrowing capacity expands lenders' opportunities to earn interest while providing borrowers with easier access to a broader selection of lower borrowing rates across multiple chains.
­
About LEND
LEND Finance is the cross-chain DeFi lending platform designed to help users effortlessly maximize their crypto assets' earning potential. With LEND, users can deposit crypto assets to earn competitive interest rates or use their crypto holdings as collateral to borrow other assets.
­
About Multichain
A decentralized cross-chain router designed to facilitate communication between distinct and diverse blockchains. As the leader in the cross-chain sector, Multichain boasts a growing family of EVM and non-EVM chains (currently 89) and deployed bridges (currently 3,500+).
­