Polygon Integration onto p(x)Card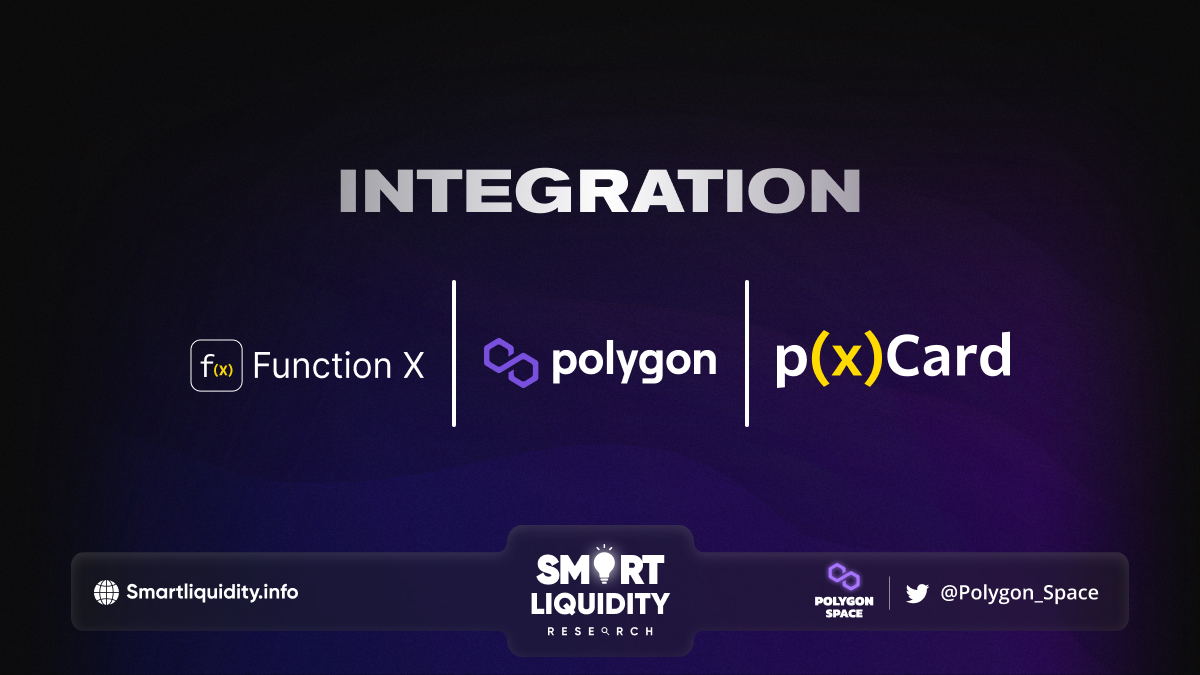 Function X  is proud to announce that p(x)Card, the world's first self-custody cold wallet card, is now integrated with Polygon blockchain, offering you a seamless and secure digital asset management experience. 
Why integrate Polygon with p(x)Card? 
The integration of Polygon blockchain with p(x)Card offers numerous benefits and advantages for digital asset management, including:
🧿 Multi-Blockchain Support: With p(x)Card, you can now store, manage, and transact multiple digital assets across different blockchain networks, including Polygon. This eliminates the need for multiple hardware wallets and simplifies the management of your digital assets.
🧿 Offline Security: p(x)Card is a self-custody cold wallet card, which means that your private keys and digital assets are stored offline, away from the internet and potential security threats. This enhances the security of your digital assets, as well as your peace of mind.
🧿 Easy Transactions: With p(x)Card and Polygon integration, you can easily and securely transact your digital assets offline. You no longer need to worry about internet connectivity, online security risks, or complex transaction processes. Simply use p(x)Card to pay or top-up cryptocurrency, or mint NFTs directly through the p(x)Change app on XPOS, without the need for internet-connected devices.
🧿 Low Transaction Fees: Polygon blockchain offers low transaction fees, which means that you can transact your digital assets at a fraction of the cost compared to other blockchain networks. This makes digital asset management more affordable and accessible to everyone.
🧿 Customization: Customizing on p(x)Card with your NFT project's logo, branding, or artwork can give your project a unique identity, making it more recognizable and memorable. It can also serve as a marketing tool for your NFT project. By distributing them to your users, you can create buzz and generate interest in your project, potentially attracting more NFT collectors.
About Function X 
Function X Foundation is a nonprofit, independent organization that supports the growth of the Function X Ecosystem, a next-generation internet service framework, built entirely on and for the blockchain.
SOURCE:
https://medium.com/functionx/introducing-polygon-integration-onto-p-x-card-1849aed4362