RYI Unity Explore Multi-chain Benefits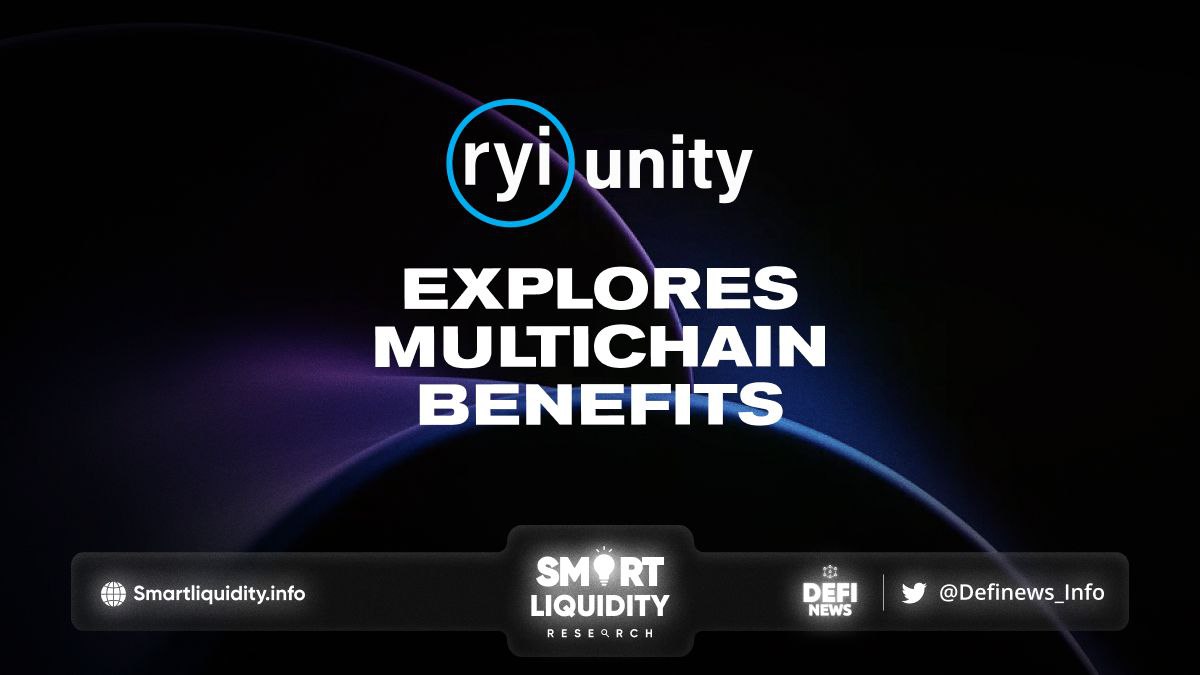 RYI Unity Explore Multi-chain Benefits through its strategic partnership. RYI Unity's new multi-chain approach allows for even greater interoperability within the cryptocurrency ecosystem, building bridges across various blockchain networks.
RYIU is a deflationary frictionless yield aggregation protocol. There is no staking or farming required. Just for owning RYIU Token, you will receive rewards directly to your wallet. Effortless and frictionless yield aggregation.
This mechanism also works on lending platforms, staking platforms, and farming platforms. The reward mechanism allows investors to farm RYIU and receive dual rewards. The reward as well as the yield from RYIU. Thus, maximizing their return on investment. Safe, secure, and sustainable.
EXPLORING RYI Unity Partnerships
RYI Unity recently partnered and expand to chains such as Nautilus, Bitgert, Optimism, and more. RYI Unity's multi-chain approach enables efficient transactions across different blockchains, making it easy for users to move assets between various networks quickly. The bedrock of this is the RYIPAY wallet that has Integrated over seven (7) blockchains.
The Nautilus Chain: A Revolutionary Expansion for Ryi Unity
Ryi Unity has attracted a lot of attention recently with its strategic partnership with Nautilus Chain and a plan to launch very soon. Nautilus is one of the few blockchains in the world that can execute large-scale, real-time machine-to-machine transactions, which makes this partnership incredibly valuable for RYI Unity and its users.
The Nautilus Chain can be a game-changer for RYI Unity, enabling faster, more efficient, and more secure transactions. With Nautilus, RYI Unity users can now execute hundreds of thousands of transactions per second, leading to reduced transaction costs and faster confirmation times.
Expansion to Bitgert Chain: Enabling Interoperability
Ryi Unity will officially launch on Bitgert Chain in the coming weeks, allowing for even greater interoperability within the blockchain ecosystem. The Bitgert Chain enables RYI Unity to integrate with other chains better, creating new opportunities for cross-chain transactions, decentralized finance, and other use cases.
This can foster more exposure of the RYI Unity ecosystem to the numerous new projects launching on the Bitgert blockchain and how they can benefit from the new automated staking protocol without undergoing the stress, cost, and technical maintenance of their staking program.
"Bitgert Chain has a strong commitment to decentralized applications, just like RYI Unity. With this partnership, RYI Unity can bring new value to Bitgert's ecosystem and users." It is a near-zero gas blockchain and also has a fast TPS which is one of the visions of RYI Unity.
Optimism: Supporting RYI Unity's Scalability Goals
Optimism is a decentralized layer-two scaling solution that aims to increase the scalability and throughput of the Ethereum network. RYI Unity's partnership with Optimism will enable faster, cheaper, and more efficient transactions on Ethereum using optimistic rollups, which promote faster and cheaper transactions and significantly lower transaction fees for RYI Unity's users.
Uniramp: Bridging the Gap Between Crypto and Fiat
RYI Unity's partnership with Uniramp marks a significant milestone in the world of cryptocurrency. The Uniramp platform is a bridge that allows users to convert crypto to fiat, enabling seamless payments and withdrawals, among other applications.
Uniramp's revolutionary approach to bridging the gap between cryptocurrency and fiat currency will enable RYI Unity users to have more practical and direct control over their digital assets in the real world. It also seeks to solve one of the most significant issues facing cryptocurrencies — lack of accessibility.
UnityLending: The Future of Crypto Lending and Borrowing
UnityLending is a decentralized borrowing and lending platform that is set to revolutionize the way people lend and borrow in the cryptocurrency world. RYI Unity plans to integrate UnityLending on the Unitydefi platform to provide its users with new ways to manage their cryptocurrency assets.
This integration, a fully decentralized lending and borrowing platform when completed, will enable users from all over the world to access affordable credit and lend assets for return on the Unitydefi platform easily.
ABOUT RYI Unity
RYI Unity is a community-driven decentralized applications solutions company that specializes in developments that simplify the interaction for users.
RESOURCES