SPACE ID and SEI Network Collaboration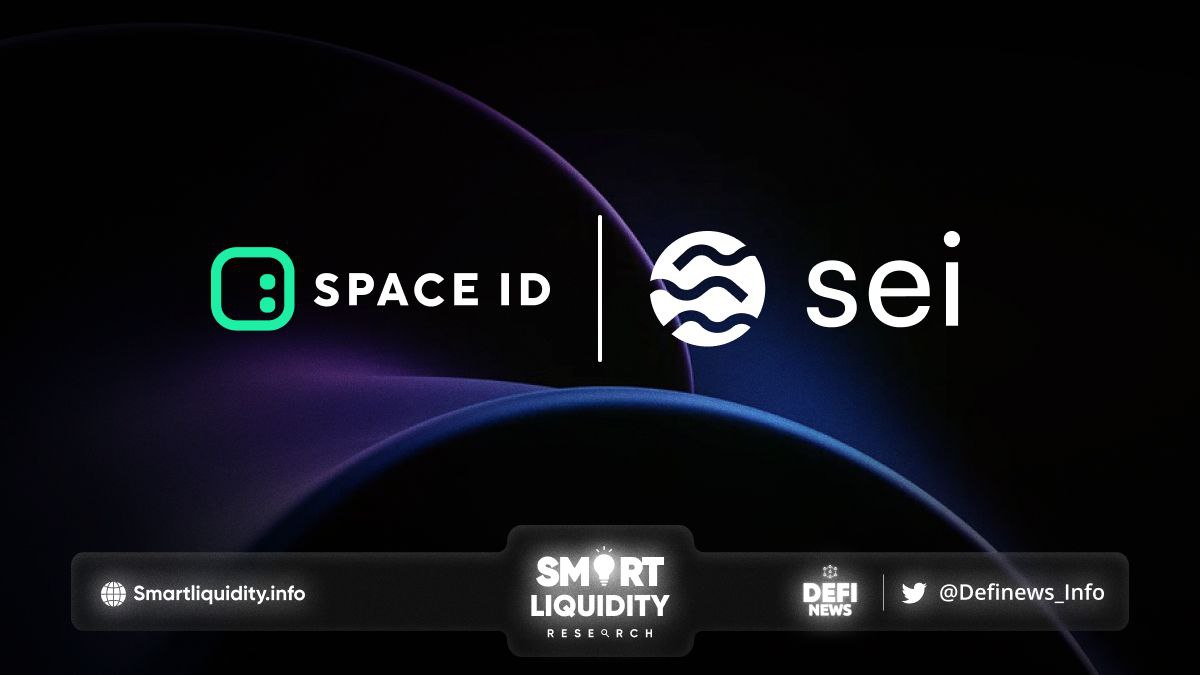 SPACE ID and SEI Network collaboration has been announced. Sei, is the fastest Layer 1 blockchain for exchanges, whereas SPACE ID, is a blockchain-based platform that enables the creation and management of virtual spaces. 
The collaboration between these two innovative protocols is set to bring numerous benefits to users in the blockchain and web3 communities.
Sei has quickly gained attention as the fastest L1 blockchain for exchanges, boasting a time-to-finality of just 500ms thanks to its Twin Turbo Consensus mechanism, native order matching engine, market-based parallelization, and more. This makes Sei an ideal platform for traders and investors looking for speedy and efficient transactions. Meanwhile, SPACE ID's platform allows users to create, customize, and manage virtual spaces that can be used for a variety of purposes, from gaming and socializing to education and business.
SEI Network x SPACE ID
The partnership between Sei and SPACE ID is a natural fit. It allows users to easily integrate their virtual world activities with the fast and efficient trading capabilities of Sei. The integration will enable SPACE ID users to access Sei's cutting-edge exchange infrastructure and trading tools. They can also enjoy the immersive experience of the virtual world.
The collaboration will also bring benefits to Sei users, who will be able to explore the virtual spaces created on the SPACE ID platform. This opens up new possibilities for collaboration, networking, and socializing, all while taking advantage of Sei's fast and secure transactions.
"We are excited to partner with SPACE ID to bring together the worlds of blockchain and virtual spaces. This partnership will enable users to seamlessly connect their virtual world experiences with the world of trading and finance, creating new opportunities for both communities."— Sei Network, Spokesperson

"Our platform is designed to empower users to create and explore virtual spaces in new and innovative ways. By partnering with Sei, we are able to offer our users access to a fast and efficient trading infrastructure that can help them take advantage of the opportunities presented by blockchain technology."— Spokesperson from SPACE ID 
Overall, this partnership between Sei and SPACE ID represents an exciting development in the world of blockchain and virtual worlds. By bringing together these two innovative protocols, users can benefit from the unique features and capabilities of each platform, creating new possibilities for collaboration and growth.
ABOUT Sei Network
Sei is the first Layer 1 specialized for trading. Optimizing every layer of the stack to offer the best infrastructure for trading apps of all types. It starts with NFT marketplaces, gaming DEXs, and DeFi DEXs. Sie is backed by Multicoin, Delphi, Coinbase, Hudson River, GSR, Flow Traders. Also angels from LayerZero, Frax, and Anchorage support the network. Sei has 150+ teams from Arbitrum, Avalanche, Polygon, Solana, Aptos, and Sui building ahead of mainnet.
RESOURCES