Magpie Integration with Pendle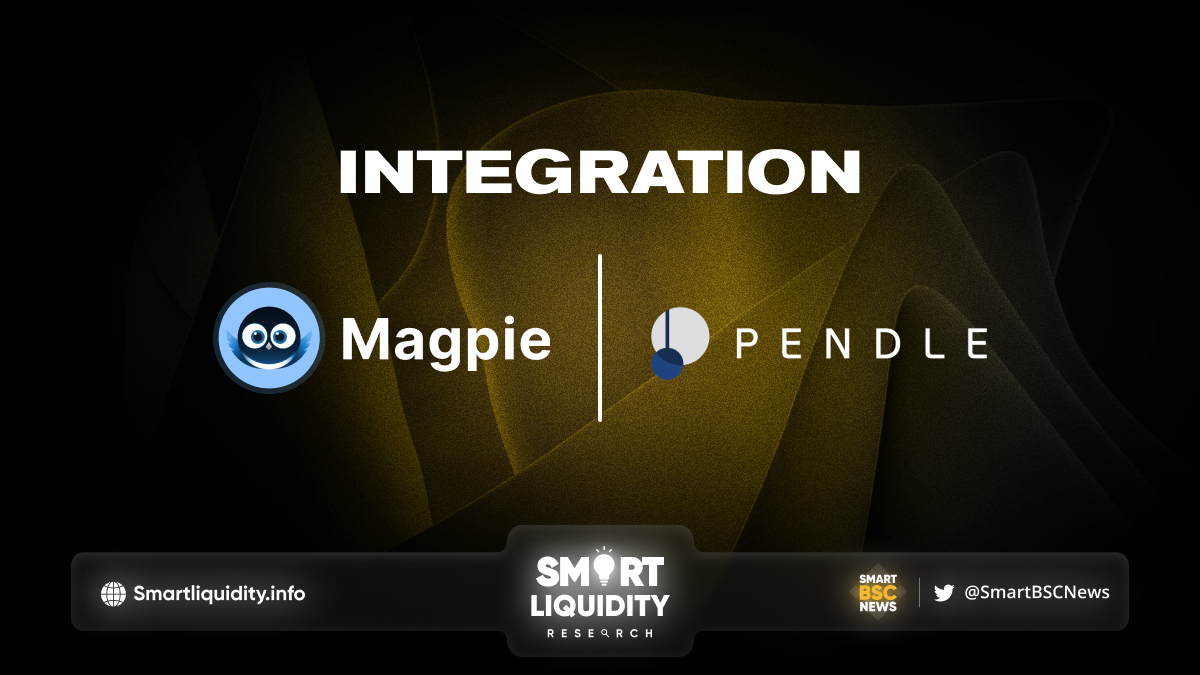 Magpie Integration with Pendle, brings a new product from Magpie, Penpie: designed specifically to foster the growth of Pendle Finance and its surrounding ecosystem. 
As Magpie Integration with Pendle, Magpie broadens its reach and augments the advantages it delivers to DeFi users.
Penpie: Empowering Pendle Finance
Penpie allows PENDLE holders to earn increased PENDLE rewards as passive income, offers Pendle Finance voters cost-effective voting power, and enables liquidity providers to get increased APR% without the need of locking PENDLE tokens as vePENDLE.
Penpie offers PENDLE holders the opportunity to earn substantial rewards by converting their governance tokens (PENDLE) into mPENDLE. Users can stake mPENDLE on Penpie to earn an enhanced revenue share from the platform in the form of PENDLE.
How does Penpie benefit Pendle Finance?
Boost income for PENDLE holders — PENDLE holders have the option to convert their tokens into mPENDLE, allowing them to receive a share of the revenue generated by Penpie in the form of PENDLE.
Expanding a diverse user base — Risk-averse liquidity providers can achieve higher yields without the need of locking PENDLE and holding vePENDLE on their own. The vePENDLE holdings of Penpie allows the platform to provide depositors with boosted passive income.
Reducing the voting barrier — Penpie offers an affordable approach to obtaining voting rights on Pendle Finance thanks to the vePENDLE accumulated by the platform. Users can acquire PNP tokens and lock them on Penpie as vlPNP to cost-effectively control the vePENDLE accumulated by Penpie and influence the governance of Pendle finance while earning maximized revenue share with shorther lock up period.
­
About Pendle Finance
A permissionless DeFi yield-trading protocol built on Ethereum & Arbitrum, that offers users the ability to manage their yield. The platform converts yield-bearing tokens into standardized yield tokens (SY) and separates them into principal tokens (PT) and yield tokens (YT). These tokens can be traded using a custom V2 AMM.
­
About Magpie
Multi-chain platform built to boost yields for liquidity providers and governance token holders of veTokenomics protocols. Essentially the platform incentivizes governance token holders and liquidity providers to pool their assets together so that the platform can acquire governance tokens.
­