Swing Integration with Multichain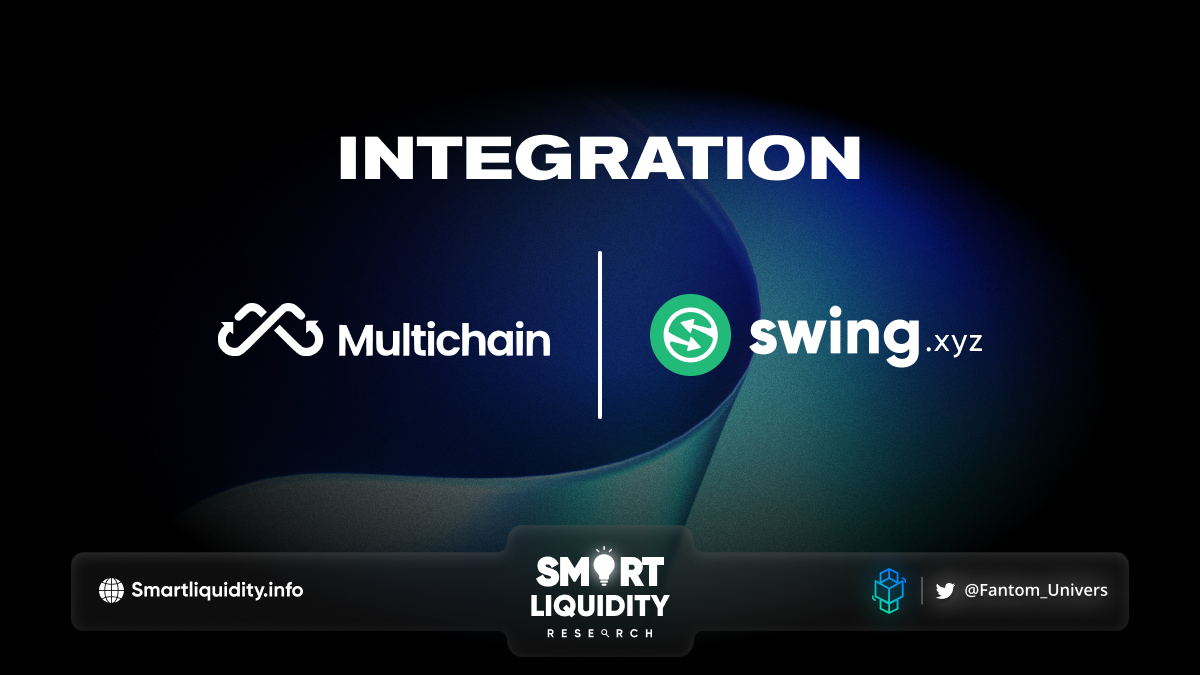 Swing Integration with Multichain, Swing is a powerful tool that can imbue even the simplest of apps with superpowers.
In a couple of lines of code, it connects decentralized applications to a universe of cross-chain liquidity, unlocking a host of possibilities for creative developers. As Swing announced their Integration with Multichain
Why They Go Cross-Chain?
In the omni-chain era, developers of cross-chain dApps have an abundance of networks and protocols to choose from. But they can't integrate them all: doing so would be wildly impractical and the maintenance costs would become exponential. At least that's the way it had to be done until the emergence of Swing.
Now, dApp developers can build with whatever network, protocol, and programming language they feel most comfortable with and the liquidity can come to them. That's because Swing's API, SDK, and Widget can channel liquidity sources to more than 24 supported networks courtesy of the dozens of token-swapping protocols it connects to.
Within this paradigm, the only limitations are the chains and DEXes, aggregators, and bridges Swing's smart contracts can interact with. Right now, that's an extremely long list and it's growing longer by the day. While all of the protocols integrated with Swing are of the highest caliber, we're particularly excited to have added the name of Multichain to the list.
­
About Multichain
Multichain was born as Anyswap to address the clear need for distinct and diverse blockchains to communicate with one another.Multichain is a cross-chain architecture that promotes interoperability and facilitates asset and value transfers, with a growing family of non-EVM and EVM chains.
­
About Swing
The unified crypto solution for cross-chain liquidity and bridge aggregation.
Connect your dApp to Swing and instantly access cross-chain liquidity from blockchains, bridges and liquidity aggregators. Perform non-custodial token swaps and bridging for a wide range of crypto assets, any token to any token, irrespective of the underlying blockchain.
­