DIA and Kyoko Finance Partnership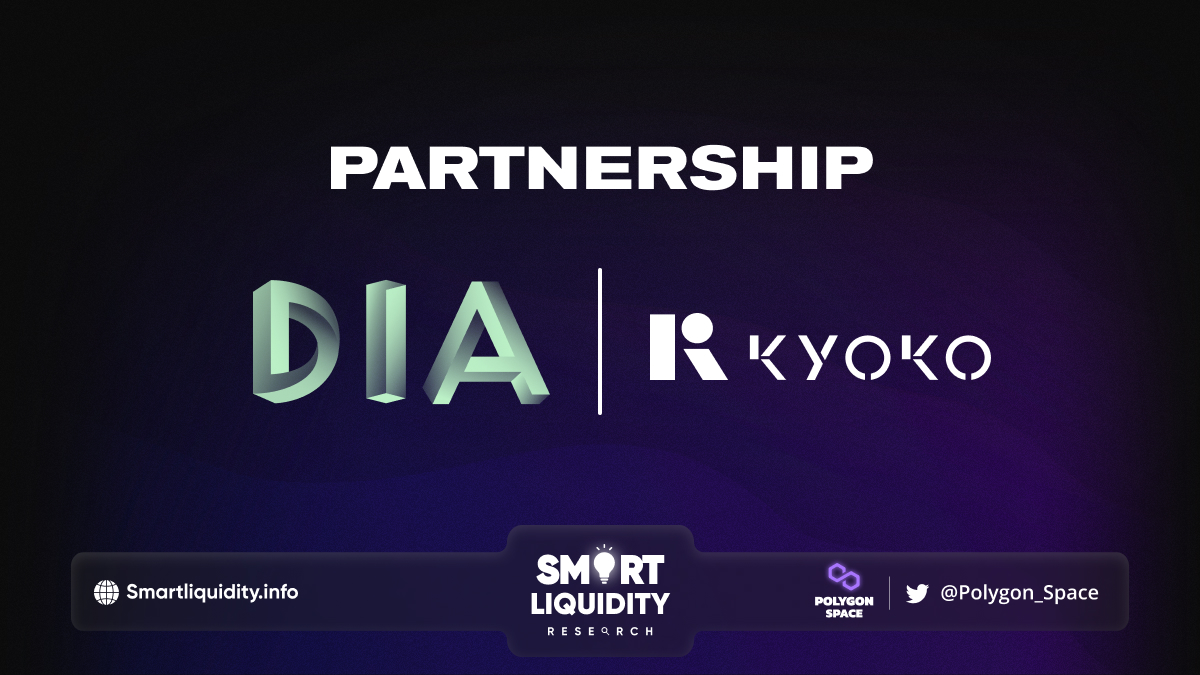 DIA is delighted to announce that Kyoko is integrating DIA's xFloor NFT price oracle to power its P2P NFT Lending protocol.
DIA is also delighted to announce a cooperation with Kyoko Finance to power the NFTfi protocol with transparent and customizable NFT price oracles. The oracle will play a critical role in the Kyoko platform, valuing the NFT collections used as collateral, and enabling users to borrow against them.
"Accurate price discovery has always been an elusive challenge in the NFT market," said Steve Hopkins, Head of Investor Relations and Business Development for Kyoko. "Our partnership with DIA has pushed the capabilities of Kyoko's Peer-To-Pool NFT lending platform to new heights. DIA's innovative xFloor oracle offers our users the most up-to-date NFT collection pricing data while, critically, bolstering platform security through more robust price discovery mechanics." 
About Kyoko Finance
Kyoko is a P2P NFT lending platform and cross-chain GameFi NFT lending market for guilds and players. Kyoko offers a one-stop platform that provides liquidity to the Web3 and GameFi industries. Kyoko's P2P NFT lending platform and cross-chain asset lending market brings liquidity to the traditionally illiquid NFT market and lowers the cost of entry into popular P2E titles.
About DIA
DIA redefines oracles on 30+ L1/L2s: Fully customisable, unmet asset coverage, 100% transparent. Enabling new primitives for DeFi, NFTfi and GameFi.
DIA's data feeds are fully customized with regards to the mix of sources and methodologies, resulting in tailor-made, high-resilience feeds and thereby setting a new paradigm for oracles.
SOURCE:
https://medium.com/dia-insights/partnership-with-kyoko-finance-87ada1e57484