VeChain partners with World of V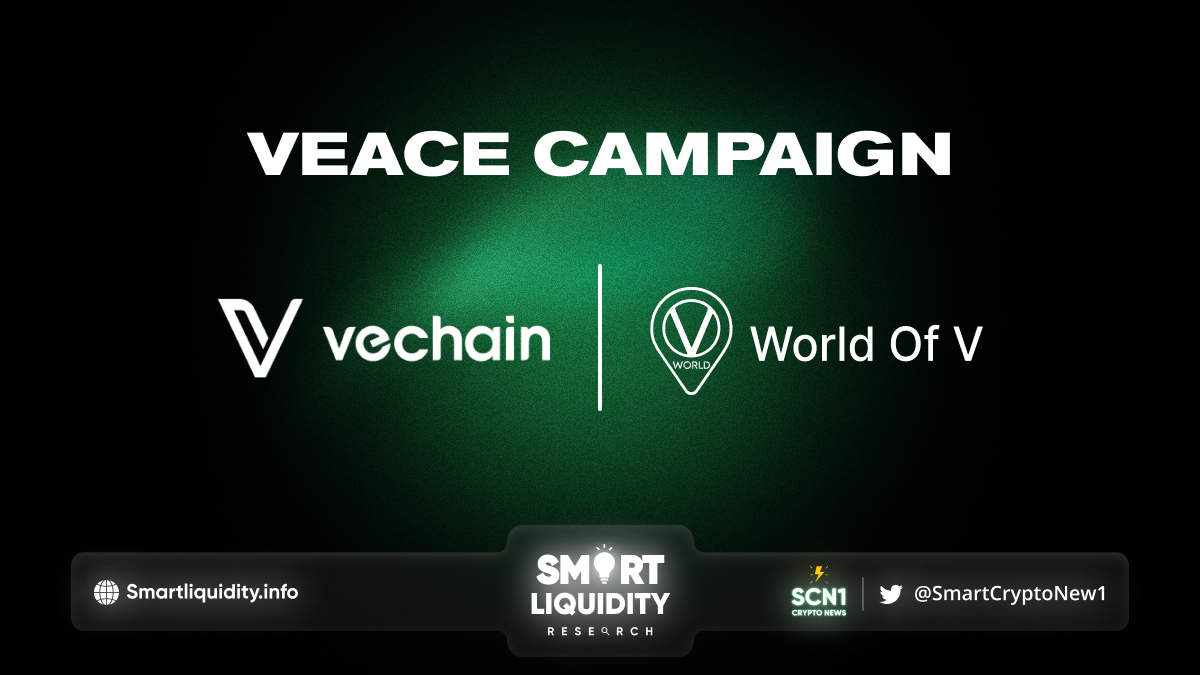 VeChain partners with World of V to launch VeAces, a limited collection of NFTs. It is exclusively designed by Vechain for Internazionali BNL d'Italia.
As one of the main sponsors at Internazionali, VeChain will be leveraging WoV Labs' innovative solutions. It is to kick off a series of on-site and online initiatives to introduce a global audience to real-world applications of blockchain and NFTs.
Internazionali d'Italia 2023: Rome is More
This year marks the 80th anniversary of the Internazionali BNL d'Italia. It is one of the most highly anticipated stops on the ATP tour. From 8–21 May, Foro Italico will become home to some of the world's top players. They will battle it out on the clay court amidst a glamorous atmosphere. In addition to watching these elite players compete, attendees will have access to a variety of prestigious off-court events that truly make IBI one of a kind.
Through the partnership with Internazionali, VeChain, WoV Labs and ExPlus will bring their cutting-edge phygital technology solutions to more than 500,000 attendees of the Rome Internazionali 2023. Includes many more online through two initiatives that will deliver an enhanced experience at the event. The VeAces Collection and the Phygitalized Internazionali 2023 Trophies!
The VeAces Collection
The VeAce collection is a limited series of NFTs created by Vechain to commemorate Internazionali d'Italia 2023. Each racket is crafted with unique traits and features, making it a truly special collector's item.
Beginning May 8th at 7 AM UTC, VeAce NFTs will be available to attendees of the tournament via a personalized claiming page. Internazionali attendees will receive a special VeChain bracelet made from sustainable materials that display a QR code leading to the claiming page. Each address is eligible for one VeAce NFT only.
In addition, online users will also be able to claim their VeAce and collect their unique NFT. All collectibles serve as lottery tickets for those eager to win prizes such as 150 Phygital tennis hats designed for the event, and tickets to the Turin ATP Finals 2023!
Phygital Trophies
The Internazionali BNL d'Italia, a tournament that has been running for 80 years, is taking a giant leap forward in its history by introducing the first-ever phygital trophy in the history of ATP with the help of vechain, FITP, WoV Labs, and Explus.
This collaboration allows fans to experience an unprecedented level of engagement with the tournament. Provides revolutionary way to showcase Vechain's groundbreaking technology on a global scale. The partnership between these entities will also open up a unique opportunity to reward the winners with something much more meaningful than traditional trophies.
The phygital trophies for both the male and female winners will be embedded with an NFC chip. It will be linked to a unique NFT as proof of Ownership and Authenticity. By merging physical and digital elements, VeChain will be able to not only guarantee the authenticity and uniqueness of each trophy. It will also extend its identity and convert its value into something meaningful within the digital world.
ABOUT World of V
World of V is a digital art collection on the VeChain blockchain. Celebrating #VeFam journey around the world, as seen by the eyes of several digital artists.
ABOUT VeChain
VeChain is a semi-decentralized blockchain network that operates and confirms transactions through the Proof of Authority consensus method. It abides by 101 Authority nodes. It is also similar to a Delegated Proof оf Stake (dPoS) network. But the nodes are being voted on by a set group of individuals who are in charge of keeping them in check and monitoring their performance.
RESOURCES