Kikitrade and Gash Partnership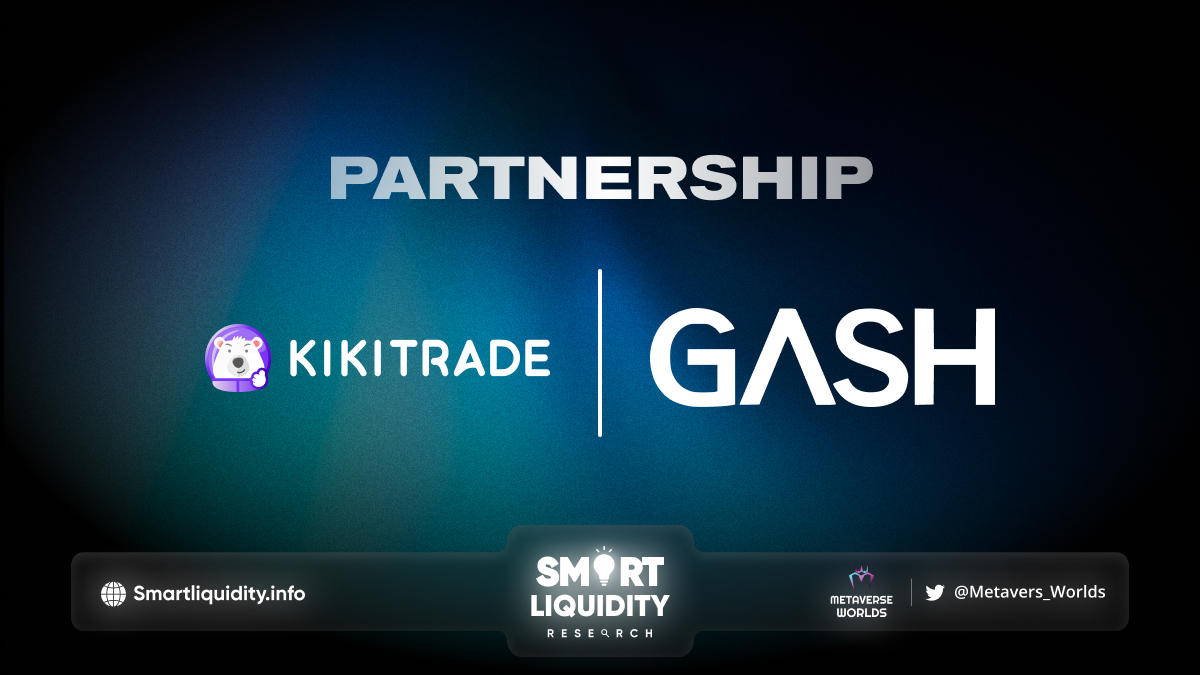 Kikitrade announced a partnership with GASH, a subsidiary of Gamania and the largest digital entertainment service company in Taiwan.
Kikitrade collaboration with GASH, their expertise and resources can be leveraged to enhance their platform further and expand its reach into new markets. The experience of GASH in the blockchain industry is invaluable in helping us to achieve our goals. Together, the resources and technology will be shared, and we will collaborate closely to develop new and innovative solutions that will benefit our users.
Promoting and ensuring the success of blockchain games to more users worldwide is their common goal. Their strengths will be combined to create something unique and groundbreaking in the gaming industry. Excitement fills them about this partnership and working closely with GASH to deliver a world-class gaming experience to our users.
Their mission remains the same, creating a more secure, transparent, and decentralized gaming industry. Blockchain technology has the power to revolutionize the gaming industry, and we are thrilled to be at the forefront of this transformation.
About Gash
GASH, a subsidiary of Gamania, is the largest digital entertainment service company in Taiwan. It established a "blockchain project research and development team" in 2018 to conduct research and development in this field. In the first quarter of 2022, GASH launched a transformation plan and introduced a "Blockchain as a Service (BaaS) one-stop integration service." Recently, in cooperation with the Korean mobile game "The Game is Over," GASH transformed this popular game with a five-year history and over 2 million downloads into a "blockchain game (GameFi)" version.
About Kikitrade
is a blockchain-based gaming platform that enables gamers to play and trade their in-game items using cryptocurrencies. The platform aims to bridge the gap between traditional gaming and blockchain technology, providing gamers with a secure, transparent, and decentralized environment to trade their items. Kikitrade is committed to accelerating the adoption of GameFi and NFTs in the gaming industry and is supported by Animoca Brands, a leading blockchain gaming company.
SOURCE:
https://kikitradehq.medium.com/kikitrade-x-gash-partnership-announcement-db665cc88843