Monoverse and Mirror World Partnership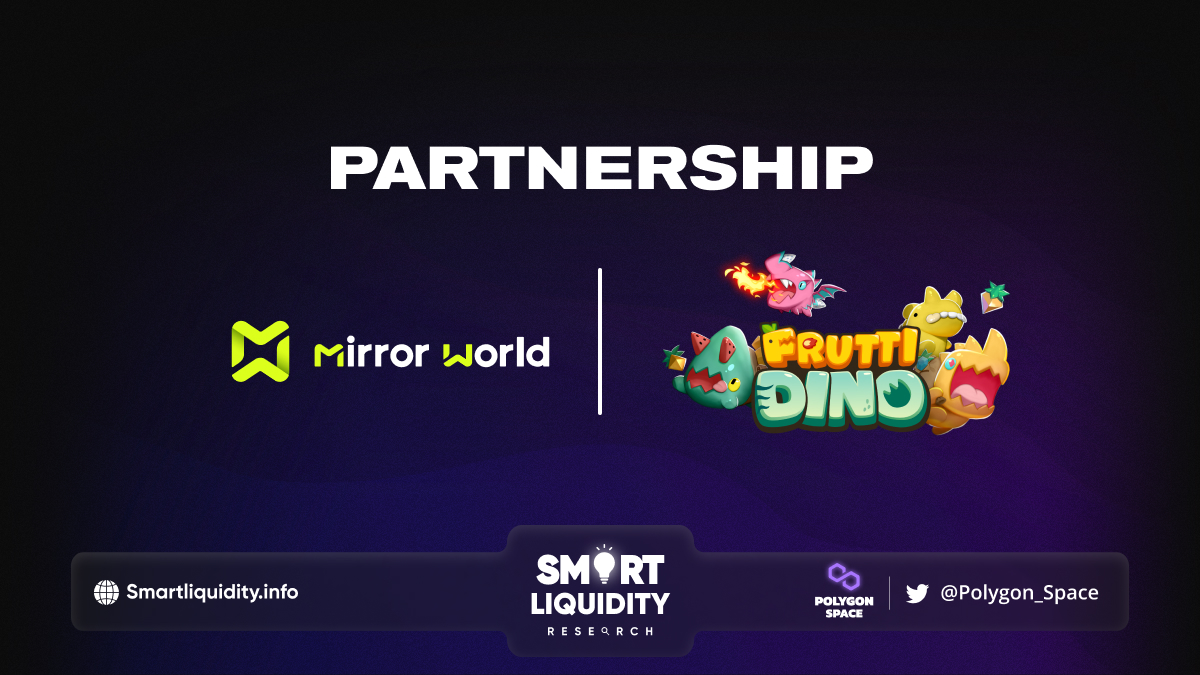 Monoverse has announced the strategic partnership with Mirror World, an all-in-one smart platform that maximizes Web3 revenue conversion. 
Mirror World's platform provides a Shopify-like marketplace solution, on-ramp aggregators, authentication solutions, and Fiat-to-NFT solutions, making it easy for studios to launch assets to gaming users and maximizing liquidity through direct advertisement channel partnerships and Mirror World's conversion engine.
Through this partnership, Frutti Dino will have the opportunity to tap into Mirror World's extensive network and build a stronger and more diverse community. This partnership will benefit both communities by expanding their reach and exposure. We are excited to be partnering with Mirror World and are confident that this collaboration will take Frutti Dino to new heights in the NFT gaming space.
About Mirror World
Mirror World's All-in-One Smart Platform maximizes Web3 revenue conversion through a combination of Shopify-like marketplace solution, on-ramp aggregators, authentication solutions and Fiat-to-NFT solutions.
Since beta launch 6 months ago, Mirror World has served more than 1000 independent developers, and supported more than 200 marketplaces and 15+ enterprise clients across multiple ecosystems.
About Frutti Dino 
Frutti Dino is a 3D NFT gaming project developed by Monoverse, a blockchain game developer with offices in South Korea, the USA, and Thailand. Developing two game projects, Monoverse always strives to develop a game where users can enjoy playing while earning rewards at the same time.
Frutti Dino Stories, a Web2 mobile game, is developed with the strategy of "MAP" (Minting after Play) allowing users to have ownership of the in-game characters through minting.
While Frutti Dino, a 3D NFT game, features a wide range of game modes such as PvE, PvP, and an expenditure system that allows users to play and earn at the same time.
SOURCE:
https://medium.com/@FruttiDino/partnership-monoverse-x-mirror-world-fddfd0987570