SupraOracles and GameSwift Partnership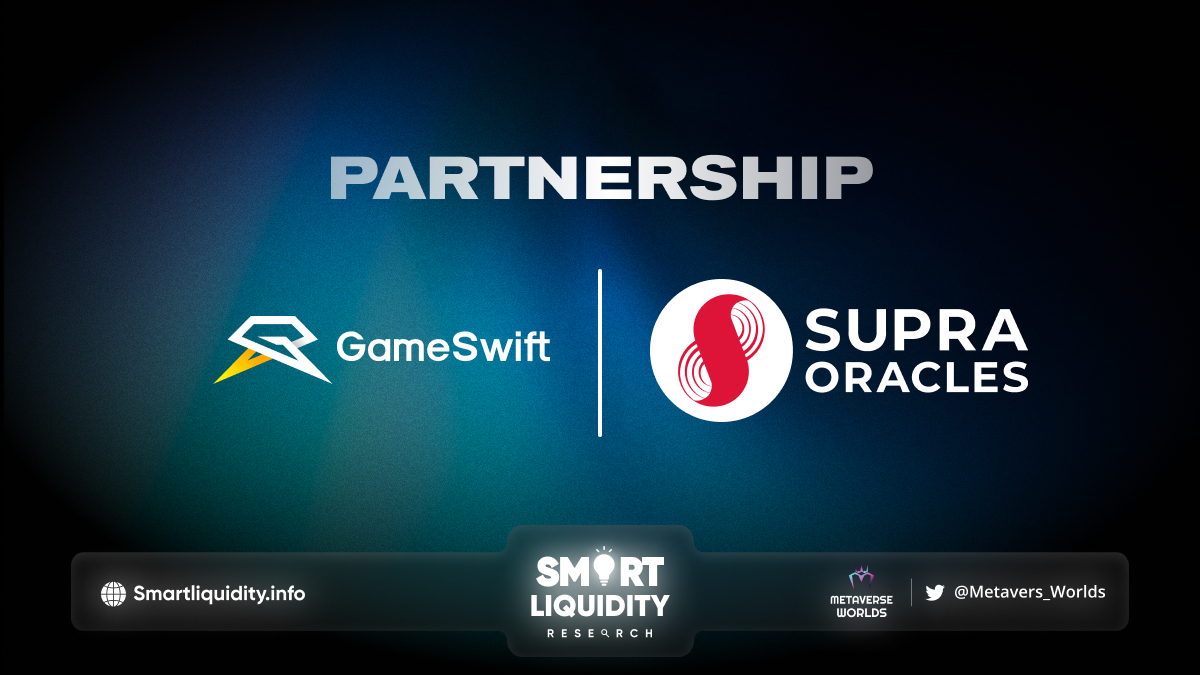 GameSwift has announced a strategic partnership with SupraOracles that aims to connect traditional capital markets with Web3 ecosystems. 
SupraOracles and GameSwift are dedicated to scaling and supercharging Web3 gaming projects. And today, they're joining forces for a better, decentralized gaming tomorrow.
SupraOracles' Next-Generation Oracle Solutions 
High-quality oracles play a crucial role in propelling blockchains forward. Whether it's powering DeFi or enabling the metaverse, obtaining rapid, secure, and scalable off-chain and cross-chain data with fast finality is indispensable.
As the blockchain ecosystem expands, top-notch oracles will drive the development of cutting-edge applications and intelligent contracts that accomplish even more.
Improved Oracles drive the development of Web3 projects 
SupraOracles aims to connect traditional capital markets with Web3 ecosystems. It provides developers with a revolutionary set of Oracle tools and VRF/RNG services that will make it easy for them to build, deploy, and manage data applications that are fast, reliable, and flexible.
With their experienced research team, developer community, and an increasing number of solid partnerships, SupraOracles aims to solve the oracle dilemma and eventually power the future of finance by laying the foundations of its infrastructure.
Fast, Reliable, and Flexible Data Applications 
After 5+ years of research, thousands of hours of R&D, and simulations, their revolutionary solutions improve performance and are ahead of the competition in five significant areas: decentralization, scalability, security, finality, and interoperability.
About GameSwift 
GameSwift is a one-stop shop ecosystem for Web3 gaming based on a modular chain and zkEVM technology.
SOURCE:
https://medium.com/@GameSwift/supraoracles-and-gameswift-join-forces-to-supercharge-the-future-of-web3-games-f4b0bb5134c8