LIFI Integration with ChangeX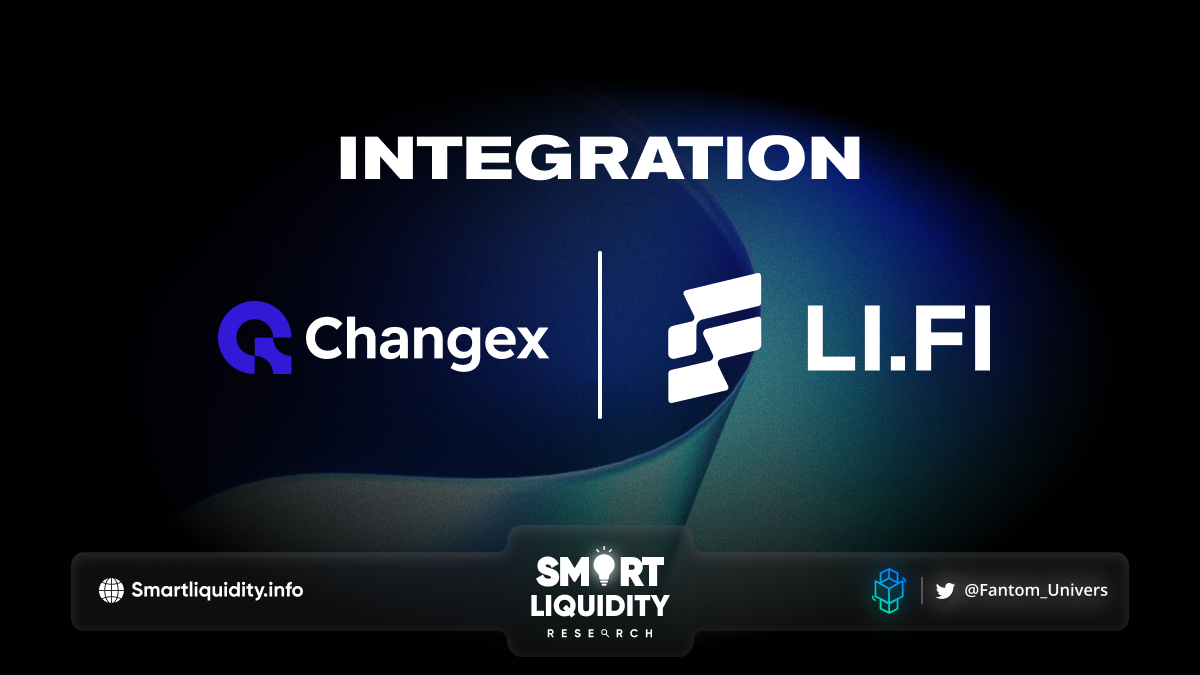 LIFI Integration with ChangeX, users can bridge and swap their assets in a few clicks across networks supported by both ChangeX and LI.FI.
ChangeX has teamed up with LIFI in their mission to simplify and redesign the crypto wallet experience. As LIFI announced their Integration with ChangeX users can now execute cross-chain swaps in just a few clicks!
LIFI SDK
SDK is the ultimate cross-chain money lego for dApps to build on top of or plug into themselves.
Integrated multiple fallback bridges + DEXs so that you don't have to
Maintain bridges + DEXs so that you don't have to
Choose the best bridges based on their research so that you don't have to (positioning ourselves neutral)
­
About ChangeX
A fully non-custodial, highly-secure, multi-chain crypto wallet that allows you to store, send, swap, and receive assets from multiple chains. With ChangeX, users can buy crypto directly in the app with a bank card, bank transfer, and Google Pay. ChangeX is redesigning the crypto wallet experience bringing CeFi-level functionality inside a non-custodial wallet. Here are some of the features ChangeX offers:
Multi-chain – ChangeX supports various networks such as Ethereum, BSC, Polygon, and more.
Non-custodial – ChangeX is a non-custodial wallet. It gives users complete control over their funds and private keys
Secure – ChangeX has zero access to your data and assets, everything is only stored locally in your device.
Fiat-Onramp – ChangeX allows users to buy crypto with debit card or bank transfers in seconds powered by Ramp Network.
­
About LIFI
The most advanced bridge and DEX aggregator with smart routing capabilities to find the best route to move any asset on any chain, to another asset on another chain. They have added support for 13 bridges across 15+ EVM-compatible chains, along with all DEX aggregators & DEXs on those chains, into a single solution that is available as an SDK, Widget, or API.
­