GameSwift and SpartaDex Partnership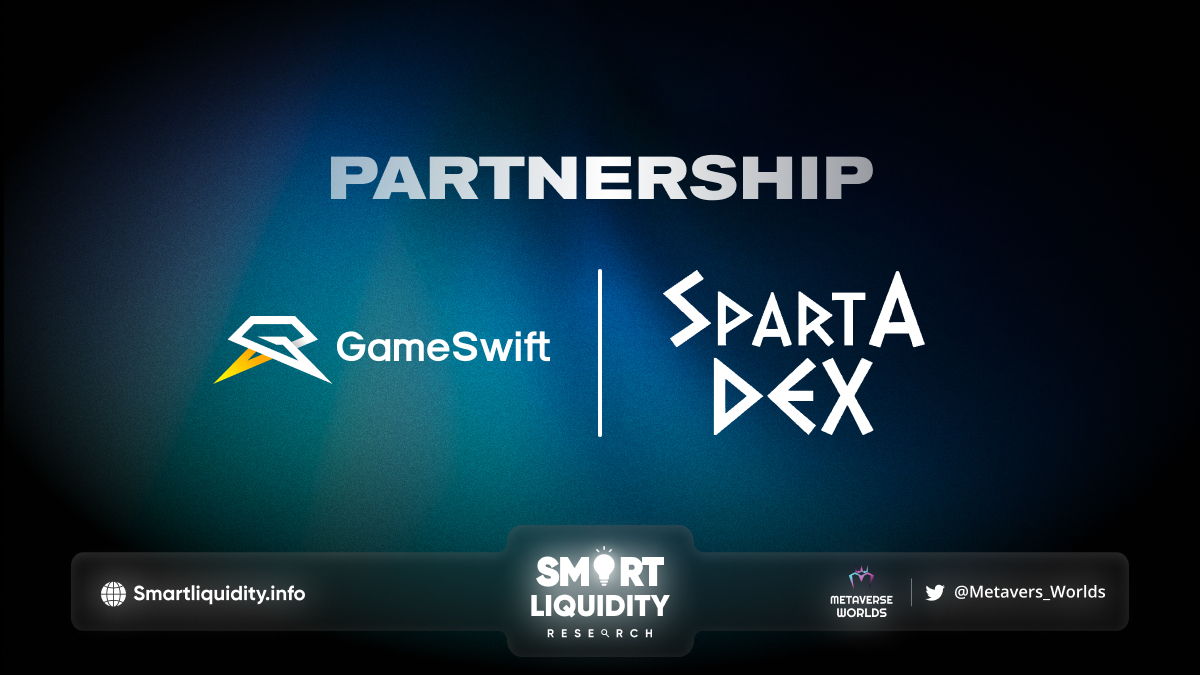 GameSwift is partnering with SpartaDex by introducing the project to its one-click login solution, GameSwift ID, to accelerate Sparta's adoption and make DeFi easy and fun.
GameSwift and SpartaDex Partnership is not just about making DeFi easy and fun. It's also about the Dual Rewards! 
Their strategic partnership, you, as a $GSWIFT / $USDC liquidity provider on SpartaDex, can get more than just $SPARTA token rewards! You'll also receive additional incentives in $GSWIFT tokens, and the size of the prizes will depend not only on your LP position but also on the development of your settlement. So it's worth rolling up your sleeves and growing that Polis!
Moreover, with GameSwift ID integration, SpartaDex can increase its user experience, drive adoption across mainstream audiences, and achieve maximum scalability. Conversely, They're thrilled to introduce their gamers to an innovative way of exchanging their crypto as they discover and explore the world of ancient Greece.
By boosting the user experience of SpartaDex and lowering the entry barrier, GameSwift hopes to see SpartaDex grow and outperform the schematic outdated decentralized exchanges. New is coming, and we're all for it.
About SpartaDex? 
SpartaDex is the first gamified DEX on the Arbitrum network. Even though the project is still in its alpha version, SpartaDex has already reached some significant milestones, such as signing a partnership with Dao Maker and selling out their first NFT collection in just 2.5 hours, with the volume crossing 350 ETH! Incredible right?
SpartaDEX combines a decentralized cryptocurrency exchange and a real-time strategy game where you can build your Spartan settlement, gather resources, recruit an army, and conquer barbarian territories. And your yield and profits are directly related to your progress through the game.
SpartaDex will allow you to monetize your gaming time by accumulating game progress in tradable NFTs. The development of each Polis with all the achievements is being saved in the NFT, making highly developed settlements more valuable and desirable on the secondary market. What is more, the higher the level of a Polis' Senate, the higher the APR from staking LP a user receives.
SOURCE:
https://medium.com/@GameSwift/gameswift-x-spartadex-partnership-with-the-first-gamified-dex-on-arbitrum-4e0b05e75532