Gifto partners with NULS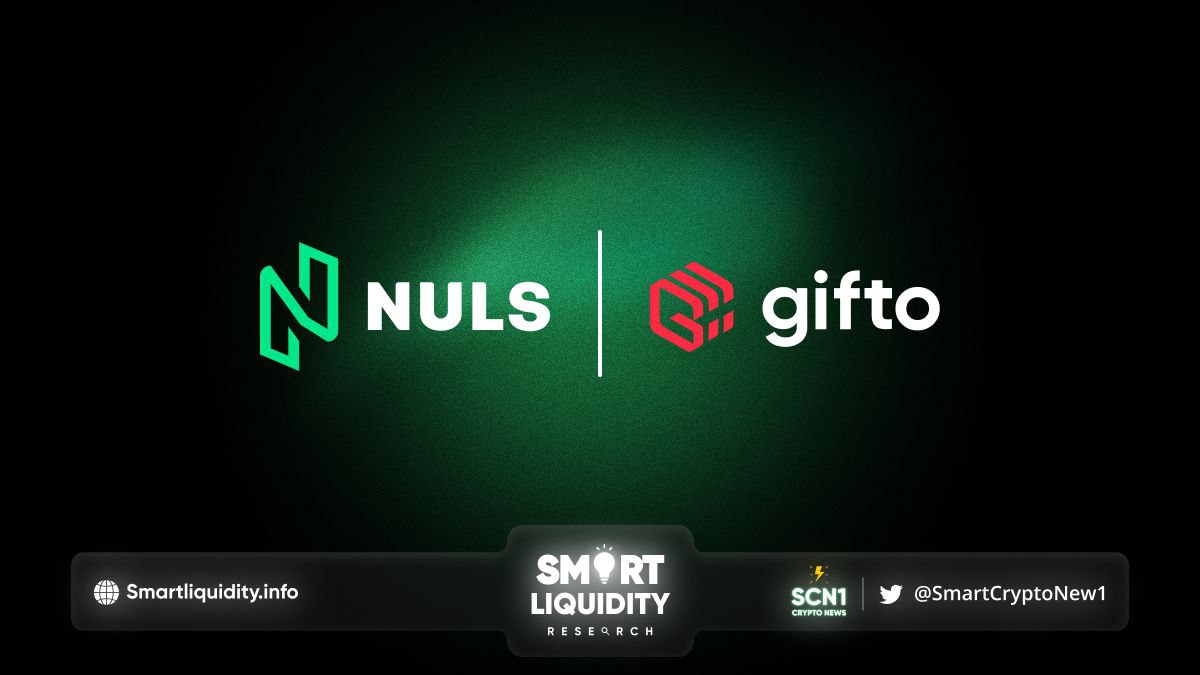 Gifto partners with NULS for the development of its upcoming web3 wallet. As a leading blockchain infrastructure project, NULS brings a wealth of experience and expertise to the table, making them the perfect partner for Gifto.
This partnership marks an important milestone for Gifto, as it aims to provide its users with a reliable and secure web3 wallet that caters to the evolving demands of the market.
Gifto, recognize the importance of having a user-friendly and secure web3 wallet that makes managing cryptocurrencies simple and accessible. That's why they are excited to offer its users a mobile wallet application that will easily store, send, receive, stake, and enjoy upcoming features. Its web3 wallet will offer a smooth and intuitive user experience, making it easy for its users to manage their digital assets.
In addition, Gifto collaboration with the NULS will enable tghem to integrate their expertise in developing top-level products and technology into its upcoming Gifto wallet. The staking platform will be available on the launch, allowing its users to earn rewards for holding their Gifto tokens in the wallet. Additionally, this partnership enables Gifto to release a red packet system as well as to develop cross-chain compatibility in future stages through NerveBridge.
Moreover, teaming up with the NULS is a crucial step towards ensuring that the Gifto web3 wallet is secure and reliable. As an established blockchain infrastructure project, the NULS has demonstrated their expertise in wallet development through the wallet they started developing back in 2018 for the Nuls ecosystem and has a proven track record of providing trustworthy technology to the market.
ABOUT Gifto
Gifto is a Web3 blockchain solution launched in 2017 to create, store, and gift blockchain presents to friends and loved ones such as NFTs in the form of e-cards, PFPs, generative art or red envelopes.
ABOUT Nuls
NULS is an open-source, enterprise-grade, adaptive blockchain platform that offers fast-track business solutions for developers. Featuring microservices, smart contracts, cross-chain interoperability, and instant chain-building, NULS sets a new industry standard in streamlining blockchain adoption.
RESOURCES