Spool partners with Mises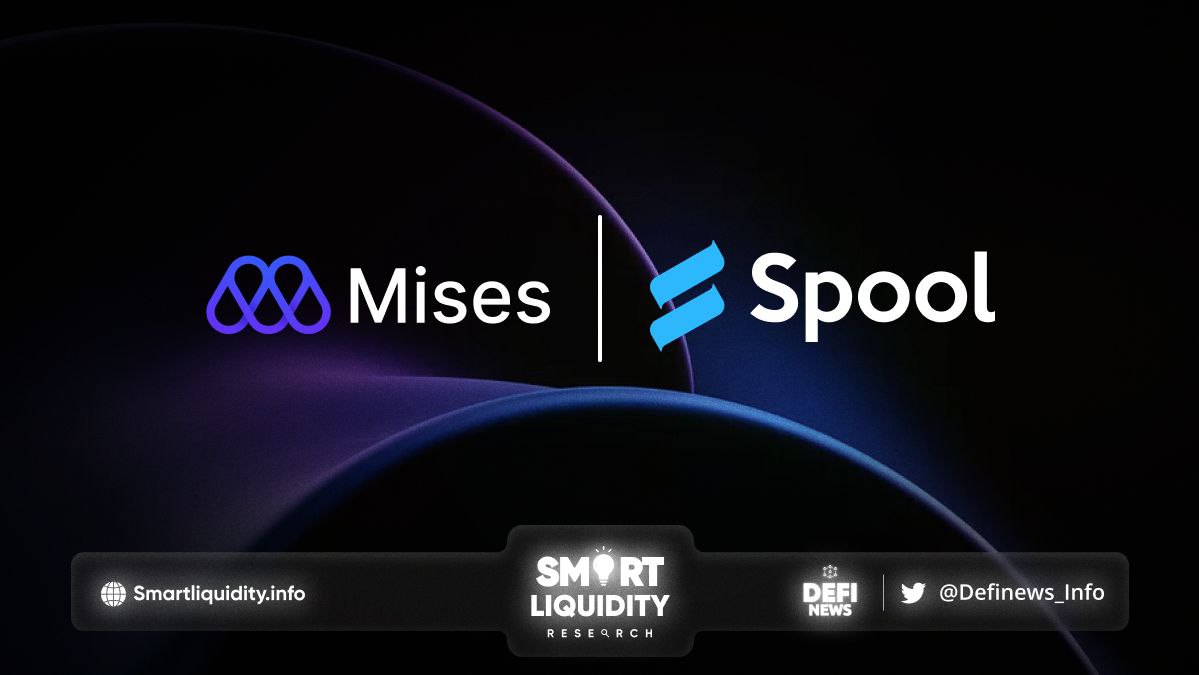 Spool partners with Mises Browser creators of the world's first fast, secure, and

extension supported

mobile Web3 browser. Mises is dedicated to providing Web3 infrastructure and currently offers 3 products.
Mises Browser: Built using the latest Chromium Kernel it supports most Chrome extensions and is optimized for Web3 extensions.
MisesChain: An open-source solution built on the Cosmos SDK and designed for Web3 applications.
Mis Coin: Their token is generated by mining new blocks.
Spool is a DeFi infrastructure solution that allows you to create and invest in risk-managed and auto-compounding products with access to a range of DeFI yield farms.
With the move to V2, Spool integrates new technology such as gating, complex strategies, and multi-asset solutions, creating the ultimate toolbox for institutions looking to create DeFi investment products for themselves and their clients.
The first step of the partnership, listing Spool in the Mises Browser recommended DApps list. It has been completed and discussions are currently underway for additional stages and integrations for both parties.
The Spool Protocol serves as DeFi middleware, that allows users to participate in a subset of yield-generating protocols in a risk diversified, automatically managed, and efficient fashion.
Why Spool?
DeFi is an ever-changing landscape. For example, Yields often change based on new market conditions. Another example of this non-static landscape is found in DeFi protocols, which may increase in risk as they become more complicated, or less risky as they become more battle tested.
This highly dynamic landscape was the breeding ground for Spool. Most users do not have the time, ability, or capital to efficiently (re-) allocate between different Yield Generators.
Spool solves these issues by offering a way to participate in multiple yield generators while maintaining proper diversification, managing risk appetite, and benefiting from economies of scale when it comes to rebalancing and compounding. A user simply deposits into an existing Spool Smart Vault (or makes their own) and in turn enjoys automated and optimized decision-making curated by the Spool DAO.
ABOUT Spool
Spool is a permissionless DeFi platform that connects Capital Aggregators with DeFi Yield Generators. Funds are dynamically and efficiently allocated to ensure optimized yields, for custom strategies, managed by DAO-curated Risk Models.
RESOURCES