4EVERLAND partners with WeaveDB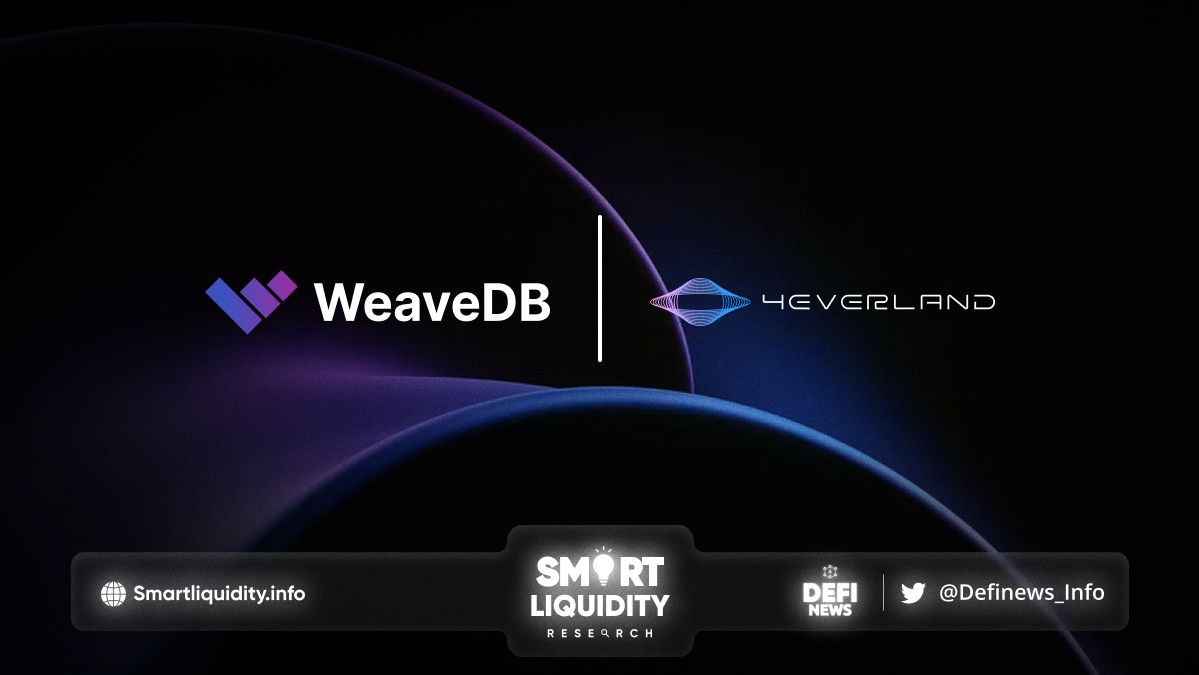 4EVERLAND partners with WeaveDB a NoSQL database powered by Warp Contracts (SmartWeave) on the Arweave blockchain.
4EVERLAND is a Web 3.0 cloud computing platform that integrates storage, computing, and network as its core capabilities. It aims to provide a more affordable and efficient way for developers to build and host their dApps, without the need for expensive and complex server infrastructures.
The query APIs are similar to Firestore from Google but completely decentralized.
Data is stored on the Arweave permanent storage which anyone can access without permission.
User authentication is done by pure cryptography using crypto wallets such as MetaMask and ArConnect.
SmartWeave makes it possible to apply complex computation to stored data for web-centric large-scale dapps just like web2 apps.
Arweave is a Web3 protocol that offers data storage on a decentralized network of devices. It has a set of nodes that are incentivized to store data permanently. Access the content stored on the network via the Arweave gateway.
WeaveDB Organic Features
Web3 Dapps with Web2 UX—Smart contract transactions are auto-signed, free and instant for dapp users. It also enables web2 like smooth UX for fully decentralized web3 dapps.
Crypto Authentication—WeaveDB is permissionless with granular access controls with pure cryptography. Anyone can access with a one-time MetaMask signature.
Powerful Logics for Complex Dapps—WeaveDB allows JSON-based functional programming on data, which opens up possibilities for building highly complex dapps with ease.
Get started
4EVERLAND provides a solution for WeaveDB users who have large file storage requirements, including:
Before relayed queries can be processed, all conditions must be met including the job ID, allowed relayers, and extra data schema, which can be pre-set on the WeaveDB instance for a relayer job.
In order to send a query and attach metadata, the data owner signs the metadata and sends both the signed query and the note to the relayer.
The relayer uses 4EVERLAND to upload the note to Arweave and obtains a tx.id, which is then attached as extra data and signed with eip712 before being sent as a transaction to the WeaveDB contract on Warp.
The WeaveDB contract validates job ID, allowed relayers, and extra data schema, as well as eip712 signatures.
Access control rules on the collection allow for modification of the initial query data, which includes adding the data owner and tx.id if the signer is indeed the owner.
To access the note, the frontend dapp can retrieve the metadata from WeaveDB and utilize the tx.id to retrieve the note at arweave.net/[tx.id].
FULL RESOURCES