AquaCity Partnership with Umi's Friends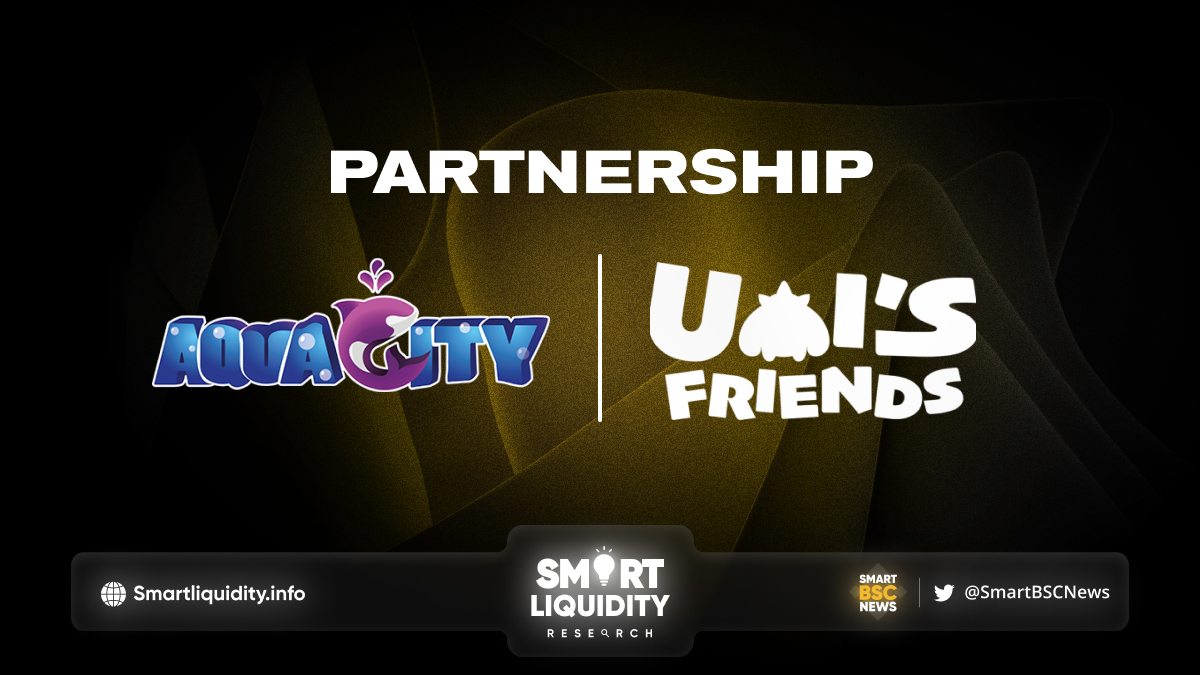 AquaCity Partnership with Umi's Friends, aims to redefine Web3 gaming by infusing it with the exhilarating world of NFTs and cryptocurrency.
Umi's Friends has already captured the hearts of countless players, attracting crypto enthusiasts who crave the latest technological innovations and the opportunity to passively earn income through blockchain. As AquaCity announced their Partnership with Umi's Friends.
"We are absolutely thrilled to join forces with Umi's Friends and embark on this extraordinary journey that merges the realms of blockchain and gaming. Umi's Friends perfectly embodies the essence of casual gaming while introducing players to the thrilling world of decentralized finance and NFTs." — Billy Leow, CMO of Aquacity
By fusing Aquacity Metaverse's expertise in virtual reality with Umi's Friends' trailblazing approach to gaming, this partnership promises to transport players into an immersive world like never before. Through this collaboration, Aquacity and Umi's Friends aims to entice a broader audience of Web2 users to join the Web3 movement and revolutionize the entire gaming industry.
­
About Umi's Friends
Umi's Friends is a top-down tile-matching video game that targets crypto enthusiasts excited about using the latest technologies and earning a passive income through the blockchain. Umi's Friends plans to incorporate NFTs and cryptocurrency into every aspect of the game.
Game Addictive and stimulating but incredibly simple, eliminate stress and rid yourself of negative energy with this fun tile-matching game. Constantly challenge yourself on new levels and in exciting battles to gain rich rewards and experience a paradigm shift in Web 3 gaming!
­
About Aquacity
A groundbreaking Metaverse project with a unique aquatic theme and an innovative play-to-earn model. We are driven by a shared vision of providing an entertaining and profitable platform for gamers of all kinds to engage in thrilling gameplay activities and find unlimited passive income.
­