Pay employees in Cryptocurrency using 8Pay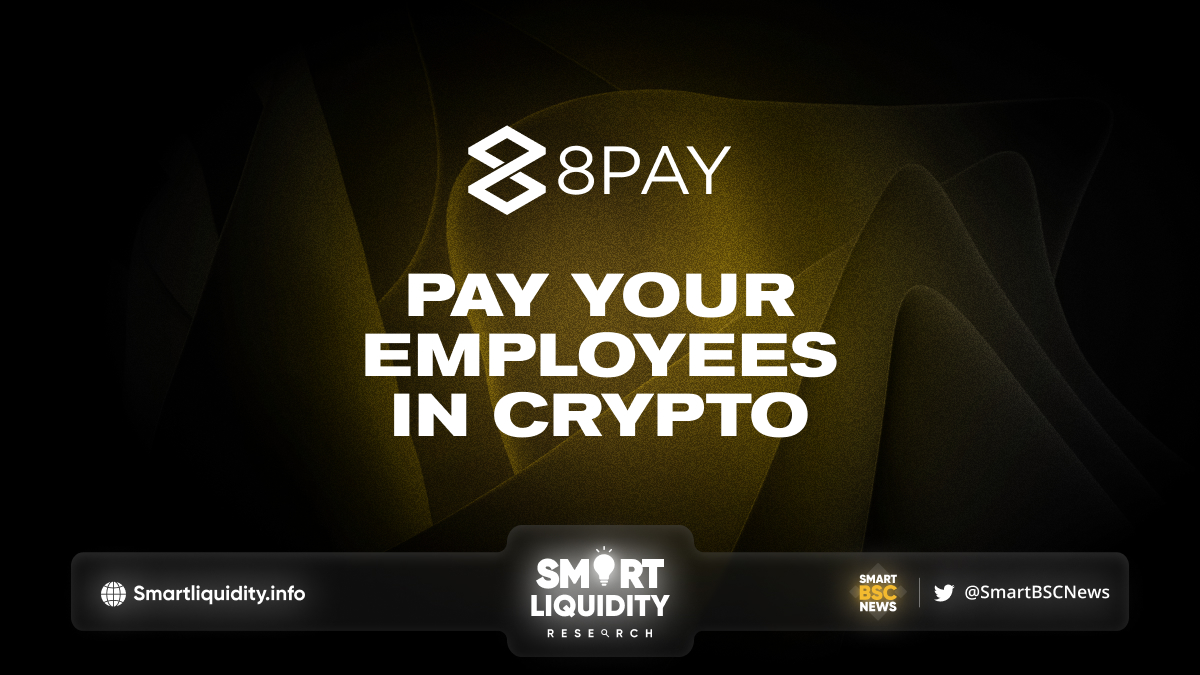 Pay employees in Cryptocurrency using 8Pay, you can easily pay your employees in cryptocurrency through scheduled, subscription, or one-time payments. 
What is cryptocurrency?
Cryptocurrency is a digital or virtual currency designed to work as a medium of exchange. It uses cryptography, the science of secure communication, to verify and secure transactions and control the creation of new units. Unlike traditional currencies that are controlled by central banks, cryptocurrencies operate on decentralized networks called blockchains. And now you can Pay your employees in Cryptocurrency using 8Pay.
How to pay employees in cryptocurrency
To begin with, both the employer and employee must have a basic understanding of how cryptocurrencies work. They should research different types of cryptocurrencies available on various exchanges before selecting one.
Once they have selected their preferred cryptocurrency, they will need to set up a secure digital wallet where they can store it. The next step would be to purchase the required amount of cryptocurrency using fiat currency or another accepted form of payment.
Once purchased, the employer can send the desired amount from their digital wallet directly to their employee's designated digital wallet address.
The benefits of paying employees in cryptocurrency
It eliminates transaction fees associated with traditional payment methods such as wire transfers or credit card payments. This means that employers can save money on processing fees, which can add up over time.
Another advantage of paying employees in cryptocurrency is that it allows for faster and more efficient cross-border transactions. Cryptocurrency payments are not subject to currency exchange rates, making international payments quick and easy.
­
About 8Pay Network
A payment protocol, built on the Binance Smart Chain, designed to enable genuine cryptocurrency-based recurring payments without introducing additional friction. Its permissionless design, powered by automated smart contracts, gives crypto assets added functionality.
­