Voltage Finance Partnership with Artrific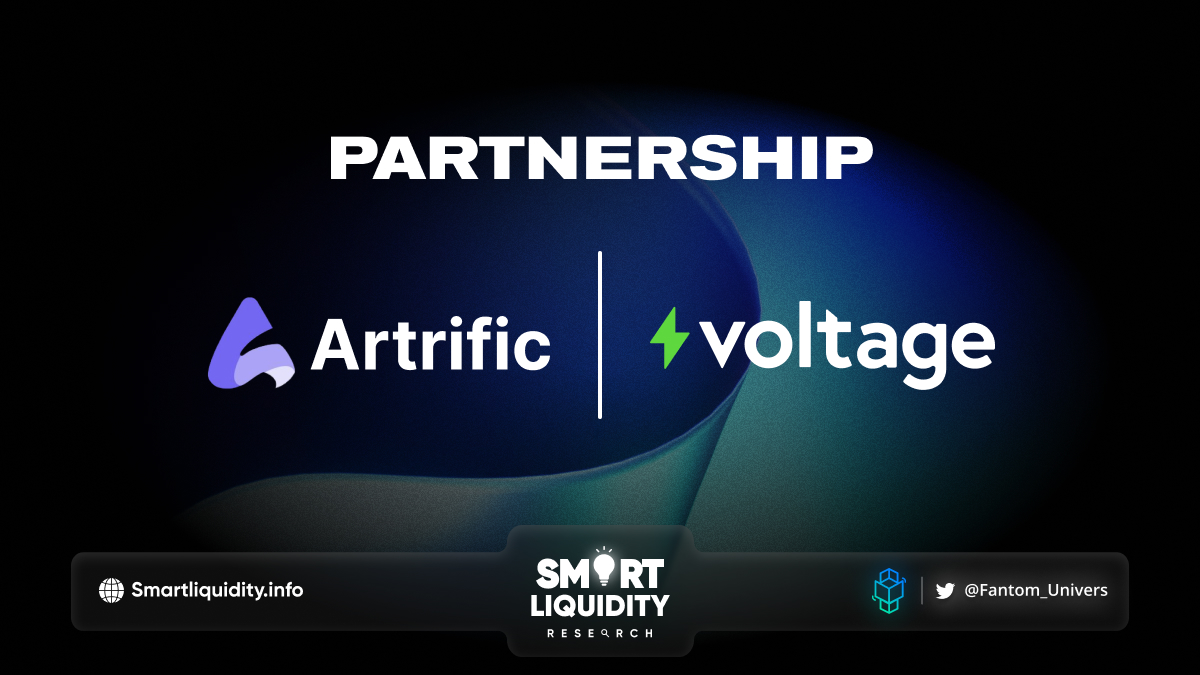 Voltage Finance Partnership with Artrific, the world's first non-fungible tokens (NFTs) marketplace on Fuse Network. Buy, sell, and discover exclusive digital items.
Voltage brings unparalleled financial tools to your fingertips, empowering you to have complete control over your finances while earning the highest interest rates available. As Voltage Finance announced their Partnership with Artrific.
At Artrific, they believe in the power of art to inspire, transform, and disrupt. Their NFT marketplace on the Fuse network has been at the forefront of revolutionizing the way artists and collectors interact in the digital realm. With this groundbreaking partnership, they are taking innovation to new heights by exploring the intersection of finance and art.
The Partnership
Symbolizes the potential at the intersection of finance and art. By bringing together their unique strengths, Voltage.finance and Artrific.io are exploring new frontiers in both sectors which will enable artists, collectors, and enthusiasts to leverage the power of DeFi and explore new avenues of value creation.
­
About Voltage Finance
An advanced platform that provides state-of-the-art financial tools directly accessible to you. It serves as a web 3 non-custodial wallet that fits right in your pocket, ensuring you have everything you need at your fingertips. Discover how Voltage's farming and Volt staking features can help you maximize the potential of your cryptocurrency holdings.
Swap:

Trade between tokens with our automated market maker (AMM) exchange.

Farm:

Stake LP tokens into Farms and earn VOLT tokens in return

Stake:

Stake VOLT tokens to earn more VOLT tokens. Rewards are from revenue generated by Voltage

Borrow:

Users can lend and borrow tokens from the Voltage protocol

Bridge:

Users can bridge tokens from multiple outside blockchains
­