IOST Partners with DeBox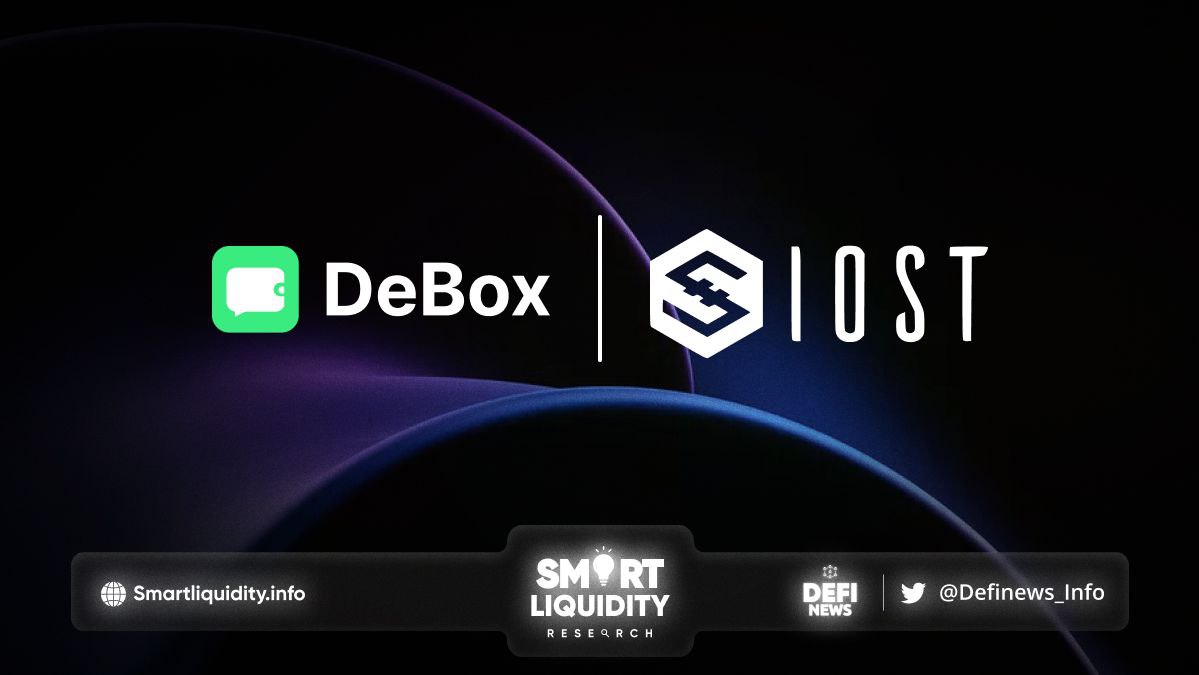 IOST partners with DeBox to Drive Integrated Development of DID Products & Services in Web3. DBX Global is a Web3 social platform based on blockchain DID.
This collaboration aims to jointly drive the integrated development of DID-related products and services on the blockchain. In the future, both parties shall comprehensively plan and strategize their cooperation in various aspects, including expanding the on-chain ecosystem, organizing user activities, and community operations. Together, they will explore new paradigms and possibilities for the future development of Web3.
Integrated DID Products and Services in Web3
The widespread adoption of DID within Web3 is of utmost importance. Currently, the application of Web3 DID remains in its early exploration stage within the industry. Although some teams are dipping their toes and building applications, challenges like high user participation costs and fragmented technological frameworks still prevail. As a core component of Web3 decentralized digital identity and Public Key Infrastructure (PKI), DID significantly influences global network security and data privacy protection.
Additionally, decentralized social platforms are of great importance for Web3 users. They represent one of the most prominent subcategories within the realm of SocialFi. However, SocialFi remains in its early development stage, with numerous challenges demanding resolutions. Most Web3 social platforms available in the market are not user-friendly.
Considering these factors, IOST inked this strategic partnership with DBX Global, a Web3 social platform founded on blockchain-based DID. Both projects aim to drive the integrated development of DID products and services on the blockchain.
Moreover, both parties shall collaborate extensively to strategically implement plans for various areas, including expanding the on-chain ecosystem, organizing user activities, and community operations. The overarching objective is to establish a stable, highly scalable, and secure Web3 social platform with low entry barriers, exceptional usability, and reliable security. This collaboration seeks to provide a shared and collaborative Web3 social platform for a diverse user base.
ABOUT IOST
IOST serves as a Web3 blockchain operating system featuring a full-stack technology service architecture that spans the entire ecosystem of Web3, including the network, middleware, application, and access layers.
ABOUT DeBox
DeBox is a decentralized blockchain social platform with a Web 3.0 wallet function based on a DAOs structure. To establish an open platform, assisting Web3 builder to develop a mature DAOs governance tool.
RESOURCES