MyCointainer partners with Wanchain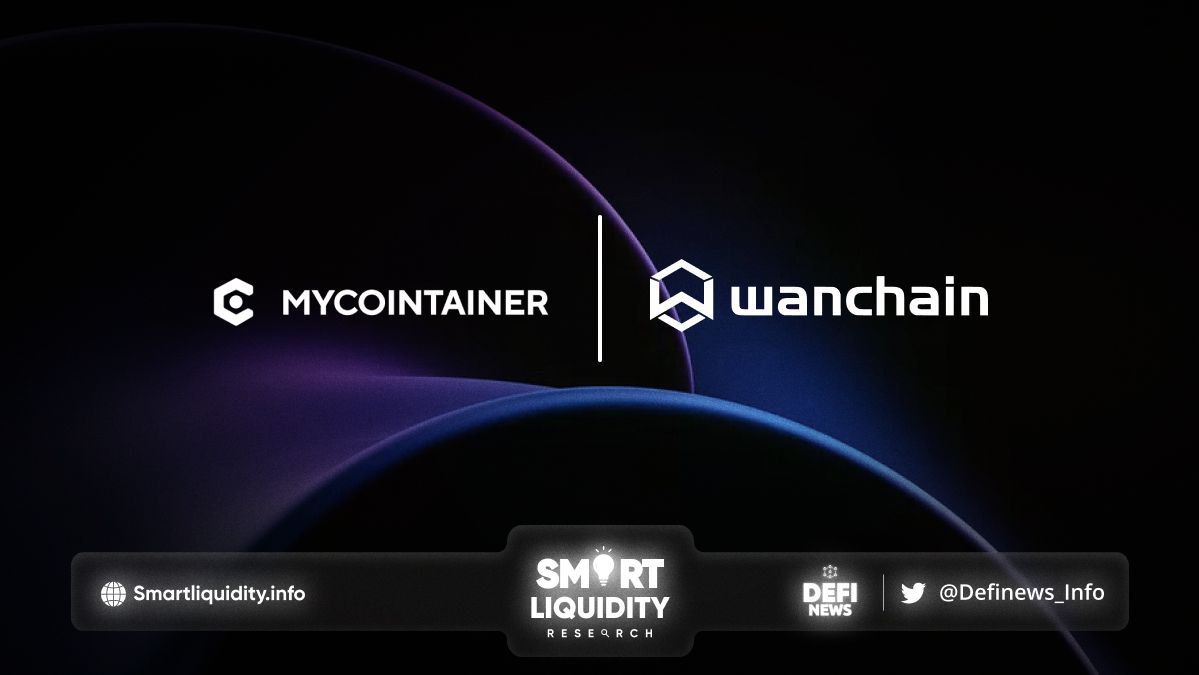 MyCointainer partners with Wanchain to provide its users with the best opportunities to participate in the Wanchain ecosystem. Wanchain is a blockchain project that aims to drive blockchain adoption by creating interoperability between different blockchain networks. They achieve this through a cross-chain infrastructure that connects siloed blockchains, empowering developers to build decentralized cross-chain applications for the future of Web3.
Additionally, Wanchain's native cryptocurrency, $WAN, operates within its cross-chain infrastructure. It is secured through a proprietary Proof of Stake consensus algorithm called Galaxy Consensus, which builds upon Cardano's Ouroboros. Validators on the network are required to stake WAN coins to participate in transaction validation.
MyCointainer Platform & Wallet Integration
From now on, community members can take advantage of the Wanchain native token's utility on its platform. Deposits and withdrawals are processed on the Wanchain network, simplifying interactions with the platform wallet and enabling you to choose from various Earning Apps. This seamless integration ensures a user-friendly experience and promotes the growth and adoption of Wanchain within the MyCointainer community.
Staking App
MyCointainer supports $WAN at Staking App, allowing users to earn passive income by holding and staking their assets. Earn an estimated 7.1% APY on your staked $WAN. The longer you hold, the more rewards you can earn.
Exchange App
Users can buy and trade $WAN against EUR, BTC, USDT, and major cryptocurrencies on MyCointainer Exchange App. We use multiple API points to guarantee our users the lowest prices from the market, making it easier to trade and save on fees.
The platform offers different coin bonuses for users who have successfully finished trading any pairs using the built-in exchange.
MyCointainer as Wanchain Validator
In partnership with Wanchain, MyCointainer is proud to announce the successful launch of its validator node, which plays a crucial role in securing the Wanchain network. This collaboration enables them to provide the opportunity for individuals interested in decentralized staking to participate in cold staking.
Additionally, they are actively pursuing the opportunity to become a storeman node, further solidifying their commitment to engaging within the WAN ecosystem.
ABOUT Wanchain
Wanchain is both a sustainable Layer 1 PoS blockchain and a decentralized blockchain interoperability solution. The Wanchain Layer 1 PoS blockchain is a full Ethereum-like environment that works with industry-standard Ethereum tools, DAPPs, and protocols.
ABOUT MyCointainer
MyCointainer goal is to enable easy access to various rewarding crypto mechanisms for all. We want everyone to equally benefit from a changing financial landscape and speed up the global advent of crypto adoption.
RESOURCES