Onfinality Partnership with Equilibrium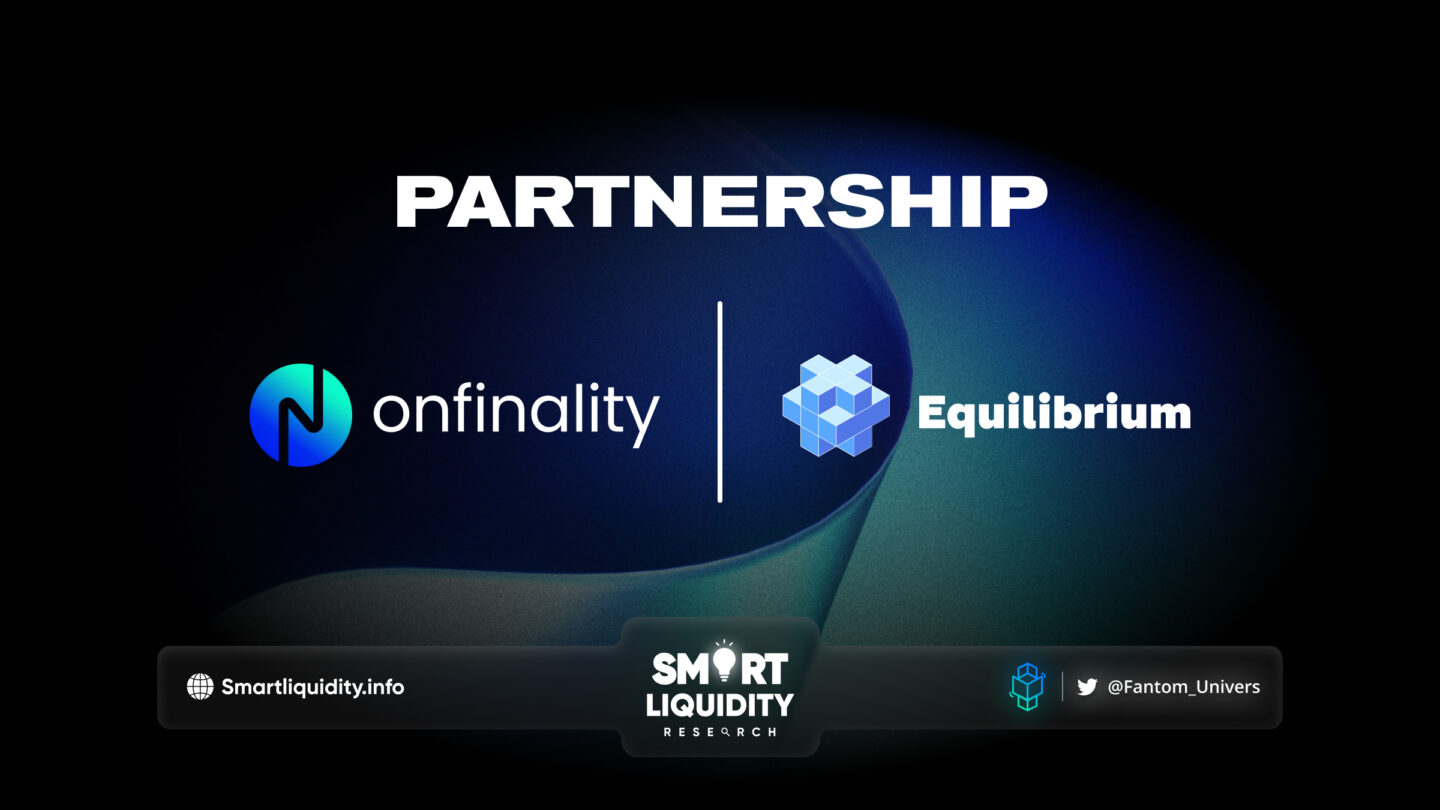 Onfinality Partnership with Equilibrium, empowers web3 builders to rapidly deploy and manage Equilibrium blockchain nodes via its one-click node solution.
Multi-Cloud Deployment of Equilibrium Blockchain Nodes
The addition of Equilibrium's network spec will enable participants in the Equilibrium ecosystem to easily and rapidly deploy and manage nodes via any of our supported cloud providers such as Amazon Web Service (AWS), Google Cloud Platform (GCP) and Alibaba Cloud, helping to scale the network faster than ever! As Onfinality announced their Partnership with Equilibrium.
Benefits of deploying Equilibrium nodes through OnFinality
Incredibly easy — Deploy Full/ Collator/ Archive Equilibrium nodes on-demand without having to set up infrastructure of your own
Scalable — Upsize and downsize your nodes easily in a few clicks
Cost-efficient — Pay for only what you need. You no longer have to buy or set up your own hardware or make tools to monitor your node's health and performance
Visibility — Simply connect to our Node Metric Endpoint for automated monitoring and alerts on your node's health
­
About OnFinality
OnFinality is a blockchain infrastructure platform that saves web3 builders time and makes their lives easier. OnFinality delivers scalable API endpoints for the biggest blockchain networks and empowers developers to automatically test, deploy, scale and monitor their own blockchain nodes in minutes.
­
About Equilibrium? ($EQ, $EQD)
Equilibrium is an all-in-one substrate-based DeFi protocol on Polkadot that unites a high leverage money market and an order book decentralised exchange (DEX) with margin trading.
Equilibrium offers on-chain price discovery and system-wide insurance by enabling participants to separate and transfer volatility risk and price event risk from borrowers to so-called bailsmen.
­