Qredo Partners With CryptoEconLab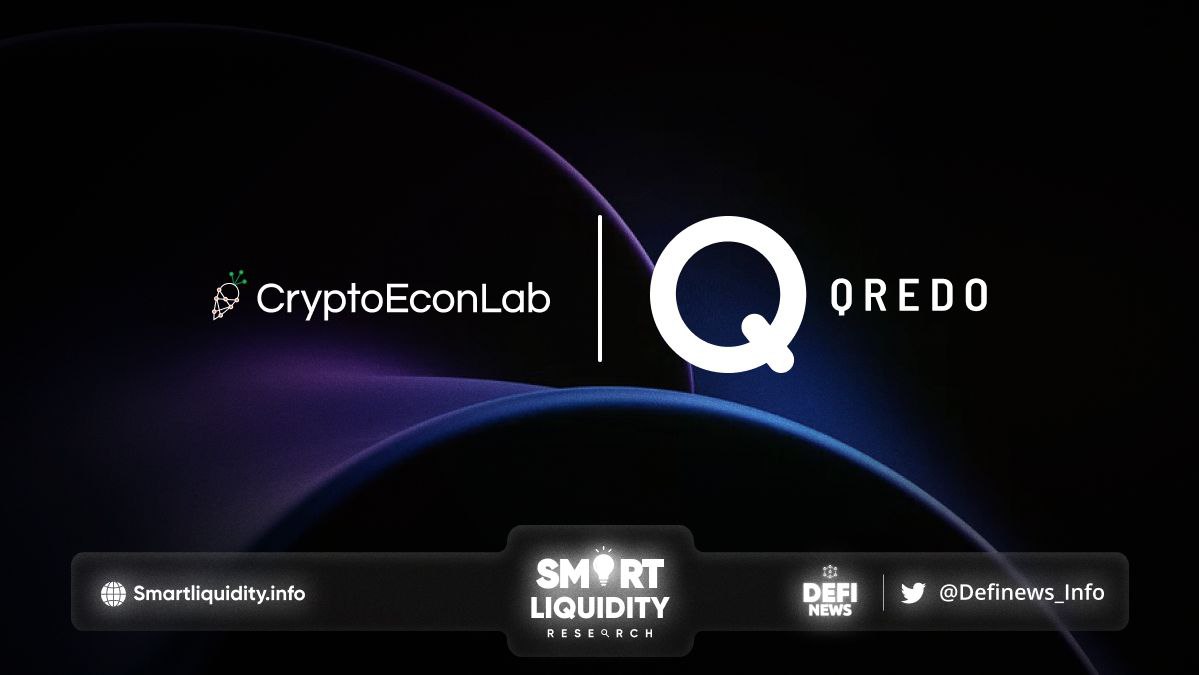 Qredo partners with CryptoEconLab on a revised tokenomics framework. CryptoEconLab is a renowned crypto-economic services company within Protocol Labs.
The primary focus of Qredo's new tokenomics is to offer advanced token utility, create powerful economic incentives for token holders and builders, and bolster the overall security of the network in preparation for upcoming decentralization initiatives that will introduce external validators, protocol fees, and enhanced QRDO staking solutions to the Qredo network.
By working closely with the CryptoEconLab team, Qredo will leverage its blockchain research and development expertise to finalize designing and implementing a robust token economy that aligns with the network's decentralized vision.
Some features that we are considering for the revised tokenomics framework include staking pools to enable network governance where staking users receive interest payments and validators earn a commission from public goods funds, network fees, and service fees, as well as airdrop programs where users will be able to earn rewards by reaching network usage milestones.
"We know there has been great anticipation from the Qredo community around this revised tokenomics framework, and we are pleased to report that it is complete. The CryptoEconLab team at Protocol Labs' experience with computer science, economics, and game theory analysis in the crypto space is second to none. Having them stress test our tokenomics framework before official release will be instrumental in refining and validating our work in service of all Qredo ecosystem participants." – Josh Goodbody, COO of Qredo

"We are thrilled to collaborate with the Qredo team and to support their ecosystem. We are contributing our expertise to help Qredo align its current tokenomics with the long-term vision of a truly decentralized custody network. This includes modeling and tuning the main tokenomic parameters and assessing some key mechanisms such as stakeholder roles, token utility, the staking model, and the fee model to ensure the stability and resilience of Qredo Network. We admire Qredo's dedication to cultivating a strong and sustainable community and hope this partnership contributes to their mission."— Maria Silva, Senior Researcher at CryptoEconLab
ABOUT Qredo
Qredo is a leading provider of institutional-grade digital asset self-custody solutions. The company's distributed multi-party computing (dMPC) technology provides users with a secure and regulated environment to store, transfer, and manage their digital assets.
ABOUT CryptoEconLab
CryptoEconLab offers design, research, and modeling solutions to enable robust incentives and tokenomics. The team combines their economics, mechanism design, and modeling expertise with crypto-native primitives at scale. With global representation across the Americas, EMEA, and APAC.
RESOURCES