LysitheaVentures Partnership with Roseon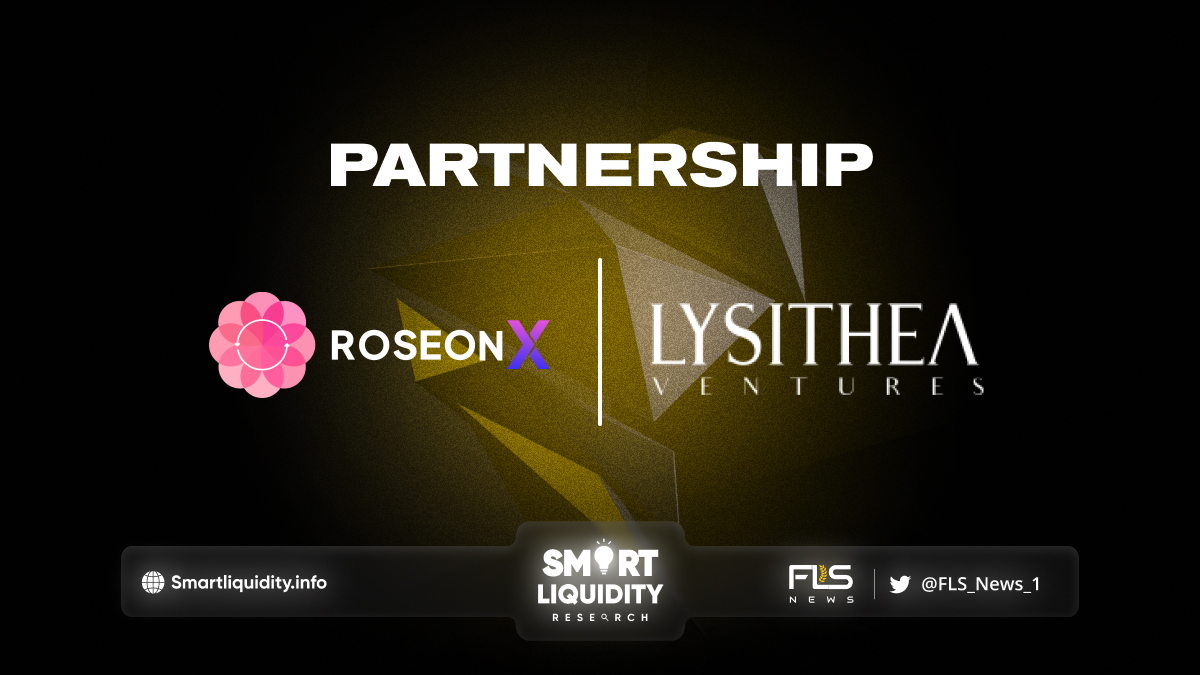 Advancing Together:

LysitheaVentures 

Partnership with

Roseon
LysitheaVentures partnership with Roseon, a leading force in sparking exceptional blockchain startups and initiatives.
The Roseon renowned for its dedication to uplifting early-stage ventures via its extensive suite of support services — encompassing everything from fundraising and marketing, to the establishment of vibrant communities.
Their unwavering commitment to superior quality and innovation is unmatched. As an esteemed participant in the blockchain startup environment, Roseon flawlessly resonates with our mission. Collectively, our aim is to propel the growth and metamorphosis of the industry.
Partnership with Roseon will entail:
Sharing Deal Flow: This activity involves the mutual exchange of potential business opportunities or deals, thereby boosting our operational efficiency and avenues for growth.

Elevating Mutual Brand Presence: Our objective is to heighten our brand's visibility and reputation in the market by exploiting each other's networks and platforms.

Promoting Initial Projects: We plan to mutually scout out and endorse promising early-stage projects, thereby stimulating innovation and growth within our respective ecosystems.

Cultivating the Expansion of theCombined Ecosystems: We are dedicated to working together to grow and enlarge our ecosystems, promising increased value and prospects for our communities.
About Lysithea Ventures
The Lysithea Ventures is a highly regarded cryptocurrency venture capital firm based in South Korea. Since our establishment in 2017, our team of experienced investment professionals has been at the forefront of the industry.
They are known for identifying and supporting innovative projects and initiatives within the cryptocurrency and blockchain space, with a focus on driving growth and promoting the wider adoption of these technologies.
About Roseon
Roseon brings crypto adoption through user experience and gamification. Roseon currently has two products: RoseonX, a gamified perp DEX and RoseonApp, an one-stop mobile crypto app.
The Roseon is the entire ecosystem covering Roseon's developments in simplifying our users' crypto journey. Our one-stop solution to all crypto needs is accessible via mobile or web. Our intuitive but user-friendly UI eases the adoption of newcomers to our ecosystem.