AFKDAO Partners with Polkafantasy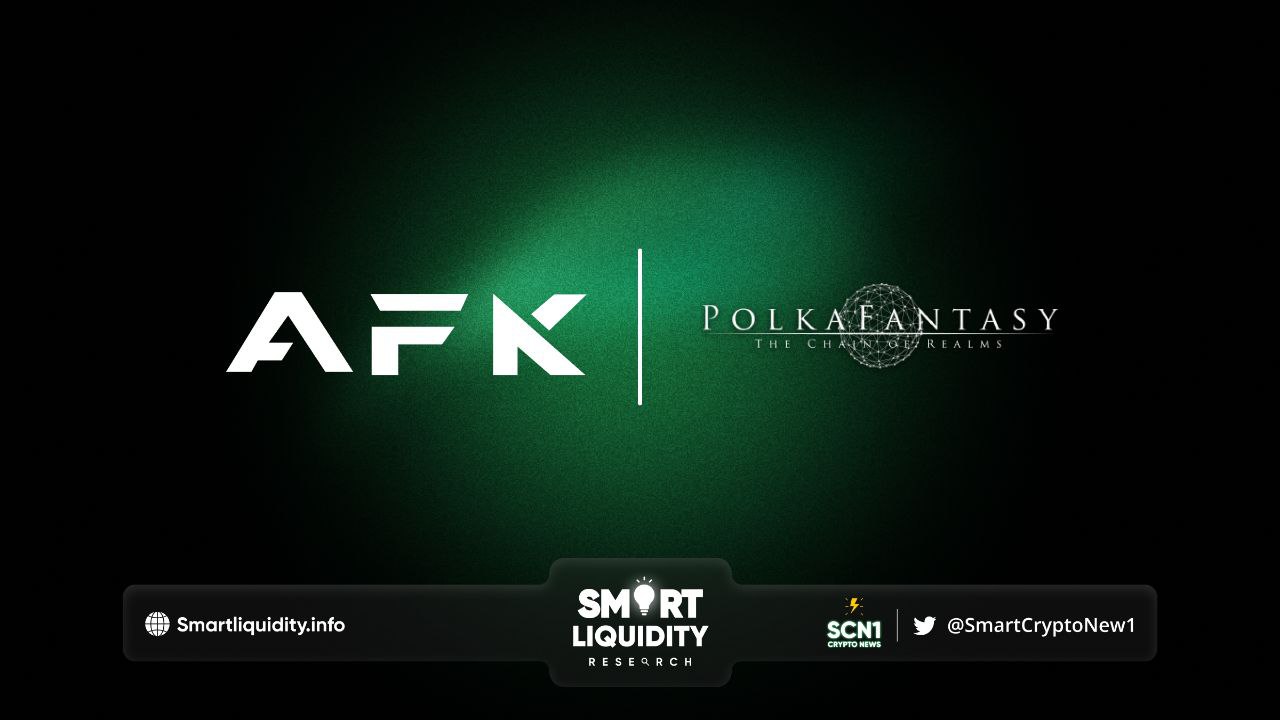 AFKDAO partners with Polkafantasy, a GameFi ecosystem that delivers blockchain games of AAA+ quality.
The collaboration of AFKDAO and Polka Fantasy to form a potent alliance that seeks to transform the play-to-earn gaming scene is an exciting development for the quickly developing field of blockchain gaming. These two cutting-edge platforms want to empower players, financiers, and developers by pooling their resources and knowledge, ushering in a new era of the gaming economy.
PolkaFantasy introduces an all-in-one GameFi ecosystem where we deliver the best game content inspired by Japanese Animation, Comics, and Games culture.
NFT collections are aesthetically crafted to be fully utilized in games and beyond. The first game features epic skill-based PvP card battles with the most trending Japanese RPG-style illustrations and game mechanics. Players will compete against each other in a Colosseum in the magical realms of PolkaFantasy. Dynamic land systems and thoughtfully designs a tokenomics applies across all PolkaFantasy games.
Beyond the immersive gaming experience, PolkaFantasy's NFT marketplaces are uniquely designed with 100% dedication to the Japanese ACG (Animation, Comic, Game) culture to achieve the goal of a holistic GameFi ecosystem and connect collectors and creators across continents. The never-before-seen experience will transform the traditional gaming industry.
Polkafantasy Vision
PolkaFantasy envisions a metaverse with solid support from its holistic GameFi ecosystem to open doors for both crypto and non-crypto enterprises and users to experience the best of blockchain technology and gaming together.
Web3 is at an early stage with a relatively progressive adoption rate. By making an inclusive ecosystem where users and creators can participate at ease, PolkaFantasy is building the bridge to transit from Web2 to Web3, with the power of Animation, Comic, and Games (ACG) culture.
ABOUT AFKDAO
AFKDAO is a decentralized protocol that boosts the buildup of play-to-earn economies. It provides potential investors an easy gateway to access investment opportunities in gaming and metaverse projects through initial game-asset offerings and automated play-to-earn strategies. It brings gaming projects, guilds, and players together from the commencement of a project.
ABOUT Polkafantasy
PolkaFantasy is a GameFi ecosystem that delivers blockchain games of AAA+ quality. Games in PolkaFantasy are Free-to-Play, with additional options to upgrade the gameplay experience with NFTs and tokens in a player-oriented economy.
RESOURCES