Centrifuge partners with SubQuery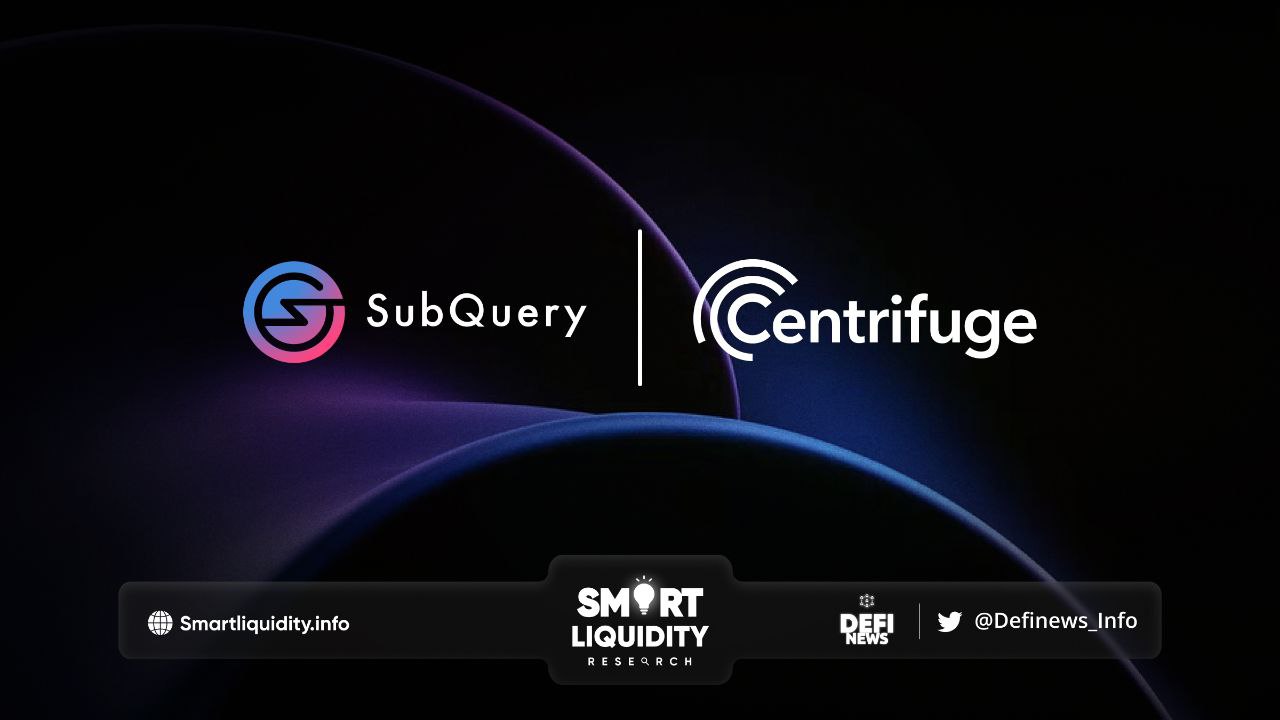 Centrifuge partners with SubQuery to boost Data Indexing and Accessibility of their Protocol. Centrifuge is a decentralized finance (DeFi) lending protocol that enables a radically faster, more cost-effective, and fully transparent model for connecting investors and borrowers with bankless liquidity for real-world assets (RWAs).
Additionally, Centrifuge will use SubQuery to index RWA (Real World Assets) pools on Centrifuge Chain, which will soon launch on the new Centrifuge App. They are also considering using SubQuery's EVM support for indexing multi-chain data, once they start integrating Centrifuge with other chains, which their new app is built to support.
"Working with SubQuery has been a remarkably smooth experience. The indexing framework is mature and has taken many lessons from Ethereum's subgraphs. The team behind SubQuery is responsive and incorporates feedback quickly into new features, and the infrastructure support from OnFinality gives us a strong guarantee that we can rely on this for a key piece of the Centrifuge protocol." – Jeroen Offerijns, CTO at Centrifuge
SubQuery solved Centrifuge's problem of indexing historical data, which was crucial for their product. Specifically, SubQuery's indexing capability played a vital role in showcasing the historical performance of pools, issuers, and assets. Additionally, it provided the necessary infrastructure for generating transaction reports and histories, which were essential for tax purposes.
Centrifuge aims to establish an on-chain credit market on Centrifuge Chain. They aim to utilize SubQuery's EVM support to effectively index data from various chains integrated with Centrifuge. This indexing capability would enhance liquidity across multiple chains, contributing to developing and expanding a robust and interconnected ecosystem.
"We are happy to be working closely with the Centrifuge team. Together, we're empowering developers with efficient access to historical data for comprehensive performance analysis. It's a collaborative effort driving innovation, transparency, and scalability in decentralized finance." — James Bayly, COO of SubQuery
Centrifuge is using SubQuery Projects to manage their project and make updates as required. Many other leading Substrate teams take advantage of SubQuery's enterprise-level hosting to receive dedicated databases, automated deployments, and geographic routing to multiple clusters around the world for performance and uptime.
ABOUT Centrifuge
Centrifuge is the institutional ecosystem for on-chain credit. The platform enables a radically faster, more cost-effective, and fully-transparent model for connecting investors and borrowers with bankless liquidity. Centrifuge is unlocking economic opportunity for all with more equitable access to capital and credit.
ABOUT SubQuery
SubQuery is a blockchain developer toolkit facilitating the construction of Web3 applications of the future. A SubQuery project is a complete API to organize and query data from Layer-1 chains.
RESOURCES