Kawa partners with Tanssi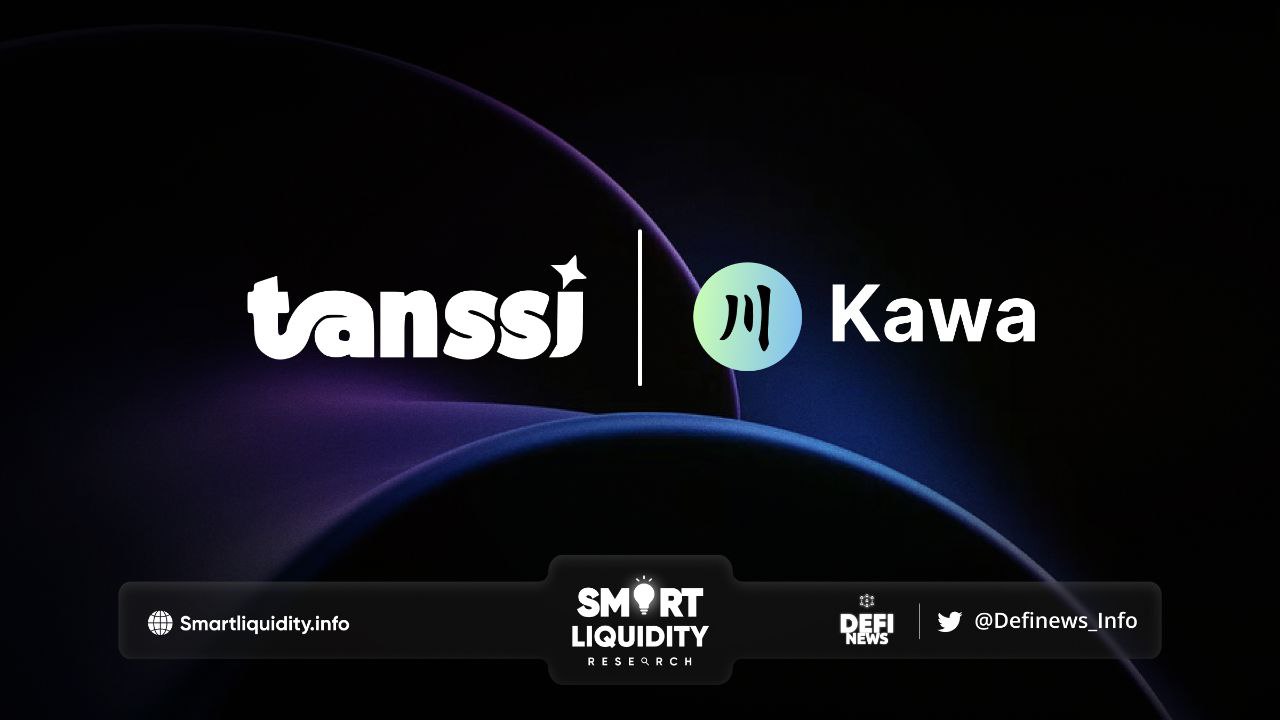 Kawa partners with Tanssi an Appchain Infrastructure Protocol. Leveraging Tanssi's advanced infrastructure services and tools, Kawa is well-positioned to efficiently launch its appchain within the dynamic Polkadot ecosystem. Additionally, Kawa stands as one of the pioneering projects to propose a parachain connection with Tanssi, highlighting Tanssi's expanding influence in the appchain development space.
This collaboration between Kawa and Tanssi paves the way for new opportunities, underlining Tanssi's pivotal role in simplifying the complexities of appchain deployment. In the realm of blockchain development, tasks once considered daunting are now manageable thanks to Tanssi's permissionless and developer-friendly protocol. Furthermore, Tanssi equips Kawa's developers with essential tools and services that enable secure, efficient, and swift appchain deployment.
Kawa is a transformative cross-chain lending protocol that aims to enhance efficiency and user experience in borrowing and lending across multiple networks. Unlike traditional protocols, which often lead to capital inefficiencies and fragmented liquidity, Kawa cleverly interconnects liquidity between different chains.
This innovative approach eliminates the complexities and security concerns of asset bridging for users, providing a seamless and secure experience. Kawa's strategic decision to establish its presence on Polkadot is motivated by its ambition to expand its lending capabilities across various networks, leveraging Polkadot's emphasis on cross-chain messaging to enable interrupted communication and information exchange among different parachains in the ecosystem.
Tanssi's infrastructure empowers Kawa to revolutionize the traditional lending model in the web3 space. With Tanssi's flexible infrastructure, Kawa gains the ability to fine-tune protocol parameters, creating a personalized experience that surpasses the limitations of a shared EVM environment. One such customization is enabling gas payments in Kawa's native token, enhancing user experience and fostering community loyalty. Additionally, Kawa can establish its governance mechanism, ensuring decisions align with the community's best interests. This collaboration secures dedicated backspace for the Kawa community, further enhancing the personalized user experience.
"Collaborating with Tanssi opens doors to remarkable possibilities for Kawa, leveraging their powerful infrastructure for an eventual launch in the Polkadot ecosystem. Their rapid and efficient blockchain deployment tools are instrumental in elevating our cross-chain lending operations to new heights. We're excited about this collaboration and the potential it holds."—Jah, Head of Operations at Kawa
In essence, this collaboration underlines the practicality of Tanssi's infrastructure in supporting varied deployments, reinforcing its role as a key resource in the blockchain development space. Kawa's choice to collaborate with Tanssi for their expansion was influenced by the unique benefits Tanssi provides, such as unrivaled adaptability and efficient deployment.
"The infrastructural complexity associated with deploying an appchain should not be a barrier for teams to build. Kawa's integration with Tanssi is a concrete example of how our protocol can help teams straightforwardly go to market while facilitating the cross-chain use cases that lending platforms are evolving towards. By providing Kawa with the tools and services needed for swift and secure appchain deployment, we want to demonstrate that building an appchain is a lot more accessible than what most teams have experienced so far. We believe that DeFi on Polkadot will benefit from Kawa joining the Tanssi ecosystem," —Francisco Agosti, Co-Founder of Tanssi and CEO of Moondance Labs.
ABOUT Tanssi
Tanssiis an app chain infrastructure protocol that simplifies appchain deployment, making it secure, efficient, and easy while eliminating the lengthy and complex process of traditional blockchain implementation. Tanssi's permissionless and dev-friendly protocol provides developers with infrastructure tools and services to deploy appchains quickly and effortlessly. Additionally, the Tanssi protocol benefits from the shared security and native interoperability of the Polkadot relay chain.
ABOUT Kawa Finance
Kawa is a pioneering cross-chain lending protocol designed to offer a seamless, decentralized experience for borrowing and lending assets across multiple networks. With Kawa, users can easily access, communicate and manage liquidity for their assets on any supported chain. By utilizing the latest XCM Aggregator technology, Kawa uniquely leverages multiple sources for enhanced security and transaction confirmation.
RESOURCES