3space Art and HAVAH Partnership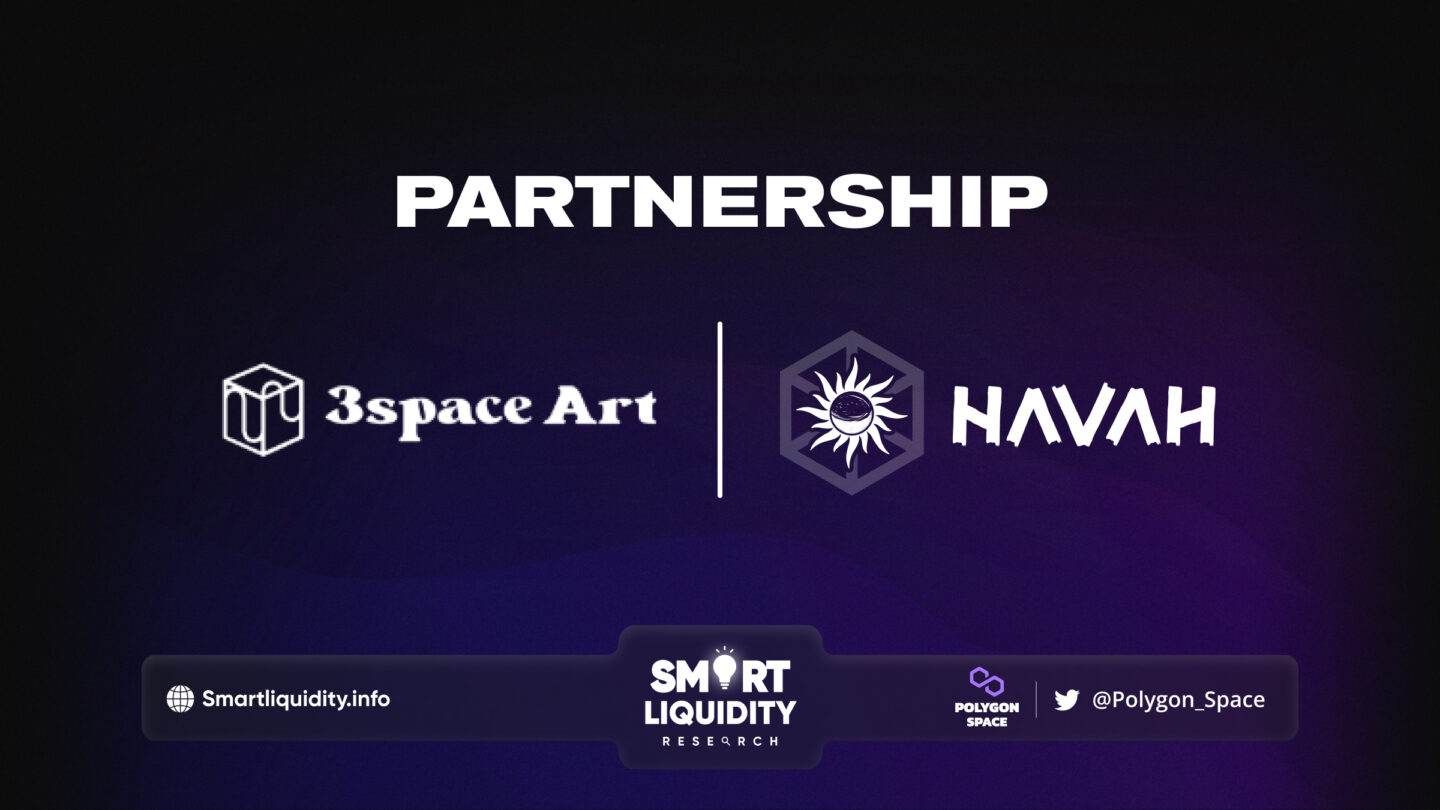 3space is excited to announce its partnership with HAVAH to move toward revolutionizing the digital art landscape.
3space Art and HAVAH are committed to providing diverse opportunities for artists. This collaboration will establish cultural spaces where digital art and NFTs can be showcased offline. These spaces will serve as immersive experiences for art enthusiasts, creating a tangible connection to digital creations and expanding the reach of artists beyond the online realm. By providing these offline display opportunities, they aim to elevate the value and visibility of digital art in the broader art community.
Leveraging HAVAH's Interchain Technology for Multi-Chain Support 
Building upon the strength of HAVAH's interchain technology, 3space Art's NFTs will gain support for usage across multiple blockchain networks. This interchain compatibility will enable seamless transactions and interactions with NFTs in various spaces. And opening new avenues for artists and collectors to engage with digital art. By leveraging the power of interchain technology, they aim to enhance the accessibility and interoperability of NFTs, fostering a more inclusive and interconnected web3 ecosystem.
Joint Marketing Activities
Both parties will engage in joint marketing efforts to generate new opportunities and maximize collective impact. These initiatives may include advertising activities promoting both platforms' unique services.
Data Interchange for Future Trends and Marketing Strategies 
Recognizing the power of data-driven insights, 3space Art and HAVAH will collaborate on data interchange. With their presence in the unique art NFT marketplace and HAVAH's insights into the transfer and utilization of NFTs across multiple networks, the companies will share data to forecast future trends, develop effective marketing strategies, and gain additional knowledge about global markets.
Through this collaboration, they are set to redefine the possibilities of digital art, empower artists to reach new heights, and reshape the future of the art industry in the web3 era. With their shared vision and commitment to innovation, the partnership with HAVAH holds immense potential to revolutionize how art is created, displayed, and experienced in the digital age.
About 3space Art
3space was found to identify these issues and devise ways to bring digital art to the mainstream. Their approach is to familiarize audiences with digital art and NFTs by placing them in physical spaces.
About HAVAH 
HAVAH supports the use of digital assets (FTs and NFTs) across different networks. 
Its interchain technology makes it possible to freely connect and transfer digital assets from one network to another without being limited to the chain they were issued on.
HAVAH makes it easy to manage your digital assets scattered across different networks!
SOURCE:
https://medium.com/@3spaceart/comprehensive-nft-art-for-artists-and-collectors-1e03ff9cc5b8