MorpheX Collaboration with Thena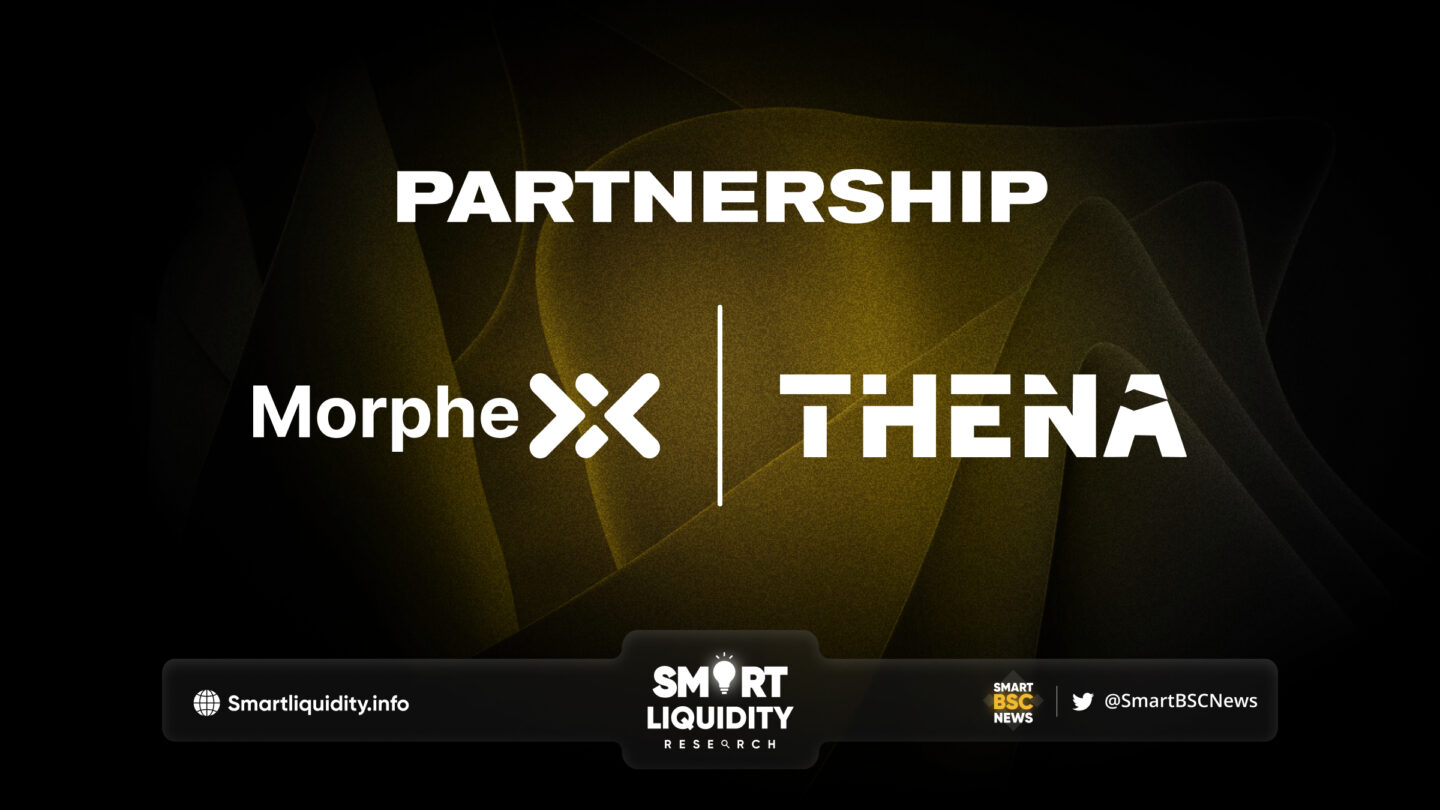 MorpheX Collaboration with Thena, to launch MPX-BNB LP on Thena with strong incentives and to secure a listing for wMLP collateral listing on BNB chain
Morphex has always incentivized, appreciated, and advocated on behalf of its liquidity providers. This partnership will further support LPs for the immense value they bring to the success of Morphex overall. Morphex already has a 100k+ veTHE position, giving it well over 150k veTHE after receipt of the welcome bonus. These votes, in addition to votes MPX-BNB will receive for bribes, on top of the veTHE Morphex will receive for bribe matching and hopefully the Top-3 bonus, as well as the rebasing growth ­
of the veTHE position, will provide great stability and rewards for pool2 liquidity providers. Furthermore, Morphies NFTs will tie into our LP in many ways; Morphex and Thena communities – stay tuned to hear about this! As MorpheX announced their Collaboration with Thena.
Partnership Details:
$12k veTHE welcoming bonus
50% bribe matching up to $2k per epoch in veTHE and the ability to scale increases for the matching amount
Co-promotions including AMAs, contests, and more…
Top-3 bribers receive a bonus of 10% rebate of weekly bribe amount in veTHE
­
About MorpheX
Morphex will be a decentralized exchange with low swap fees and no price impact for spot and perpetual futures trading, requiring only a wallet connection to use. All trades, in the beginning, will be facilitated through a singular liquidity pool that consists of multiple whitelisted assets with different weights.
­