Mummy Finance Launches The Trollbox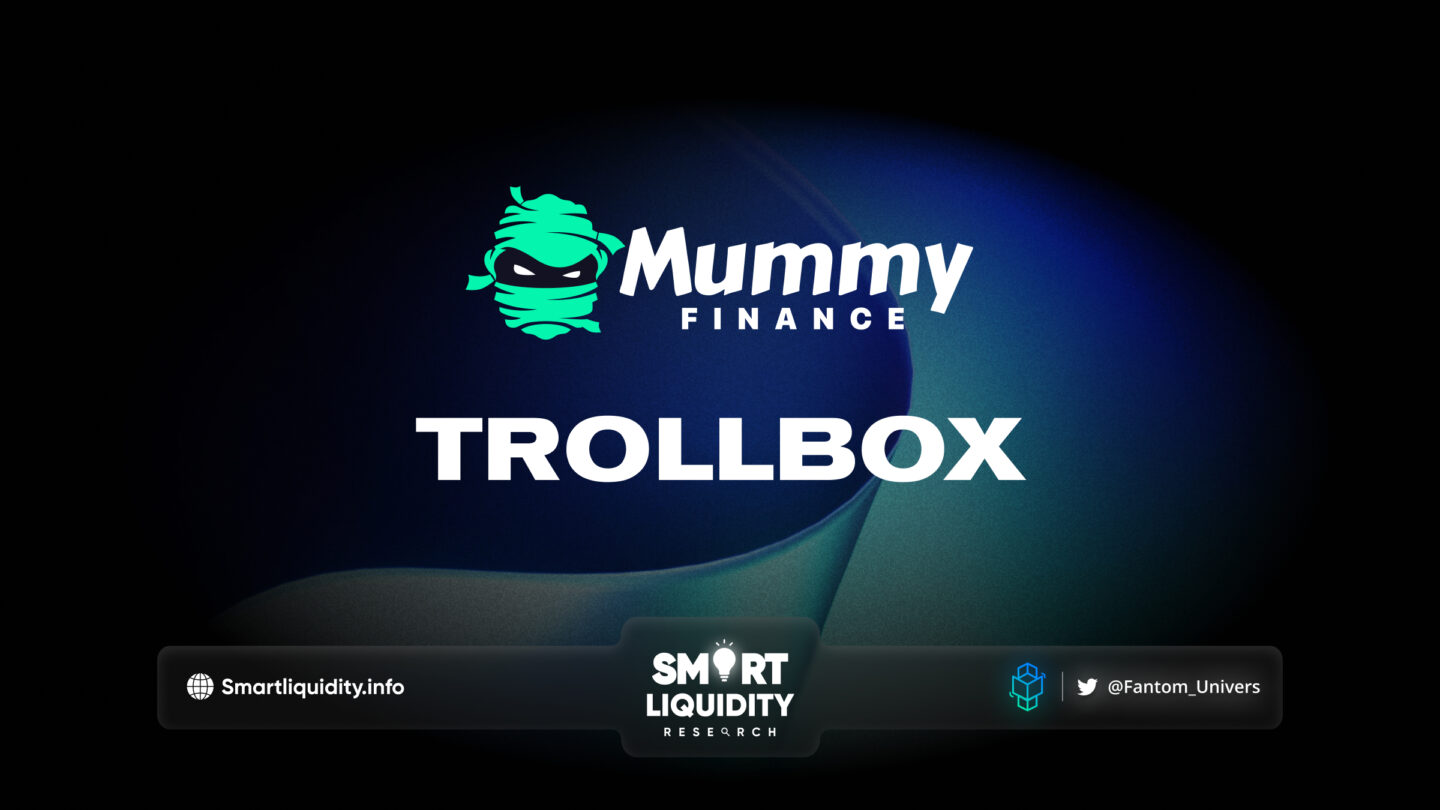 Mummy Finance Launches The Trollbox, a self-developed chat room or messaging platform where users can engage in discussions, often anonymously, where users may discuss topics in real time, between themselves.
Mummy Finance was to develop a platform where traders can freely engage in discussions, sharing news, strategies, and their thoughts on the market while actively trading. The chat room feature is available to all Mummy perpetual traders at absolutely no cost — simply click to join and participate. As Mummy Finance Launches The Trollbox.
Mummy Innovated Trollbox
With Discord Connect, you have two incredible options to join the conversation:
1️⃣ Talk directly from our website's chat box (find the 'Trollbox' button on the bottom right corner) and immerse yourself in the thrilling trade discussions.
2️⃣ Dive into the ⁠#💹trading-strategies channel and discover a synchronized hub of trading enthusiasts. Every message in the ⁠#💹trading-strategies channel is seamlessly connected to the Trollbox on our website. This means you can engage with users not only on the site but also those messaging directly within the Discord channel itself, anytime, anywhere
When you join the group chat, you can freely discuss and share your current positions, performance, realized profits and losses, and other trading-related updates with other Mummy users. It's a great opportunity to also share your team's performance and gain insights into the trading strategies employed by your peers who are aiming to win the Loyalty program or coming trading competitions.
­
About Mummy Finance
Mummy Finance is a swap and perpetual DEX that offers a variety of trading options and high liquidity for a wide range of blue chip crypto assets. It aims to become the solution for all traders who want to keep control of their capital and enjoy the best trading experience on Fantom Opera and Optimism.
­