DIA Oracle Gasdrop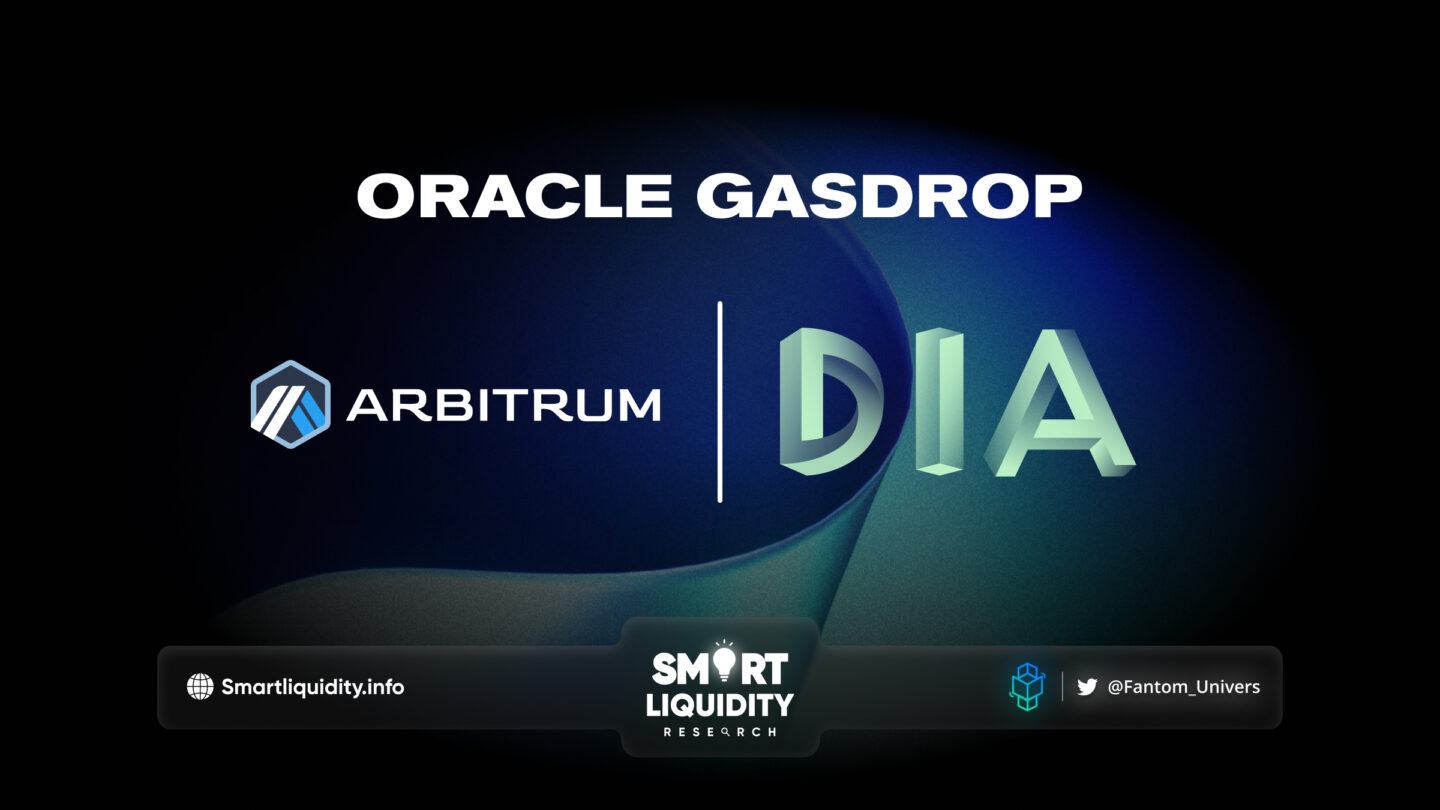 DIA Oracle Gasdrop, a proposal is designed to support the development of new DeFi use cases in the Arbitrum ecosystem by providing grants to fund the gas required to operate oracles on Arbitrum. 
The DIA DAO is welcome to suggest improvements or propose alternatives to utilize the received $ARB tokens. Proposals can be submitted via the DIA Forum until June 15. On June 16, the DIA DAO community will decide on the best course of action, using the Snapshot platform for voting. As DIA Launches Oracle Gasdrop proposal.
Program Details
Funding and Allocation
30k out of the total 75k $ARB tokens are to be allocated to projects that meet eligibility requirements. Any project that operates on the Arbitrum network and needs gas for funding a DIA oracle can submit an application, with additional stipulations to be specified in due course.
The approval mechanism operates through a voting system on DIA's Snapshot, where eligible voters include token holders of the applying project, DIA, and Arbitrum. Successful projects that garner the required votes will be granted a sum of 1,000 $ARB tokens (not $aETH — Arbitrum's gas token). It's important to note that these tokens are strictly designated for the purpose of providing gas funding for DIA oracles.
Timeline
15. June: Deadline to submit alternative proposals
16. June: Voting on DIA DAO proposal starts
21. June: End of vote and publication of results
­
About DIA
DIA redefines oracles on 30+ L1/L2s: Fully customisable, unmet asset coverage, 100% transparent. Enabling new primitives for DeFi, NFTfi and GameFi.
DIA's data feeds are fully customized with regards to the mix of sources and methodologies, resulting in tailor-made, high-resilience feeds and thereby setting a new paradigm for oracles.
­