PawnFi Integrates Chainlink VRF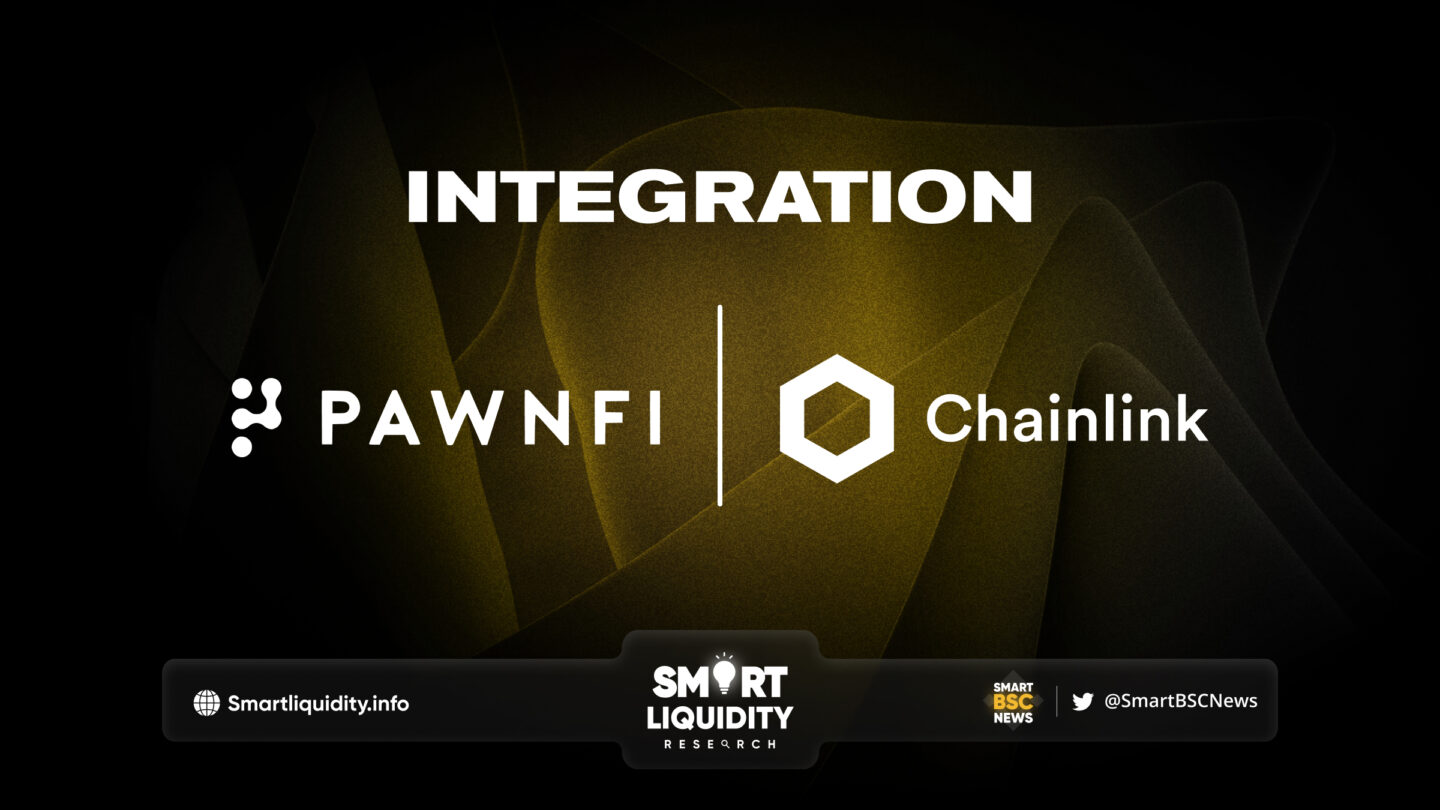 PawnFi Integrates Chainlink VRF to help access accurate and reliable market and NFT floor price data for leading NFT collections. 
By integrating the leading decentralized oracle network, Pawnfi now has access to high-quality, tamper-proof NFT floor price and market data needed to help accurately calculate collateral values for NFT lending and borrowing. As PawnFi Integrates Chainlink VRF.
Chainlink VRF
High-Quality Data — Chainlink NFT Floor Price Feeds combine the inherent security and reliability of Chainlink oracle networks and Coinbase Cloud's world-class pricing methodology to provide developers with the high-quality NFT floor price data they need to build secure NFT finance applications.
Secure Node Operators — Chainlink NFT Floor Price Feeds are secured by independent, security-reviewed, and Sybil-resistant oracle nodes run by leading blockchain DevOps teams, data providers, and traditional enterprises. Chainlink nodes have a strong track record of reliability, even during high gas prices and infrastructure outages.
Transparency — Chainlink provides a robust reputation framework and set of on-chain monitoring tools that allow users to independently verify the historical and real-time performance of node operators and oracle networks.
­
About Chainlink
Chainlink is the industry-standard Web3 services platform. That has enabled trillions of dollars in transaction volume across DeFi, insurance, gaming, NFTs, and other major industries. As the leading decentralized oracle network. Chainlink enables developers to build feature-rich Web3 applications with seamless access to real-world data. And off-chain computation across any blockchain and provides global enterprises with a universal gateway to all blockchains.
­
About Pawnfi
Pawnfi, the Pioneering NFT Liquidity Initiator, is reshaping NFT finance with our comprehensive All-In-One system. We cater to everyone in the NFT community, from holders and traders to newcomers, providing a platform to effortlessly trade, lend, and earn. Experience the transformation of NFT finance with Pawnfi, where every user can tap into the full potential of the NFT ecosystem.
­