PlaceWar and Diviner Protocol Partnership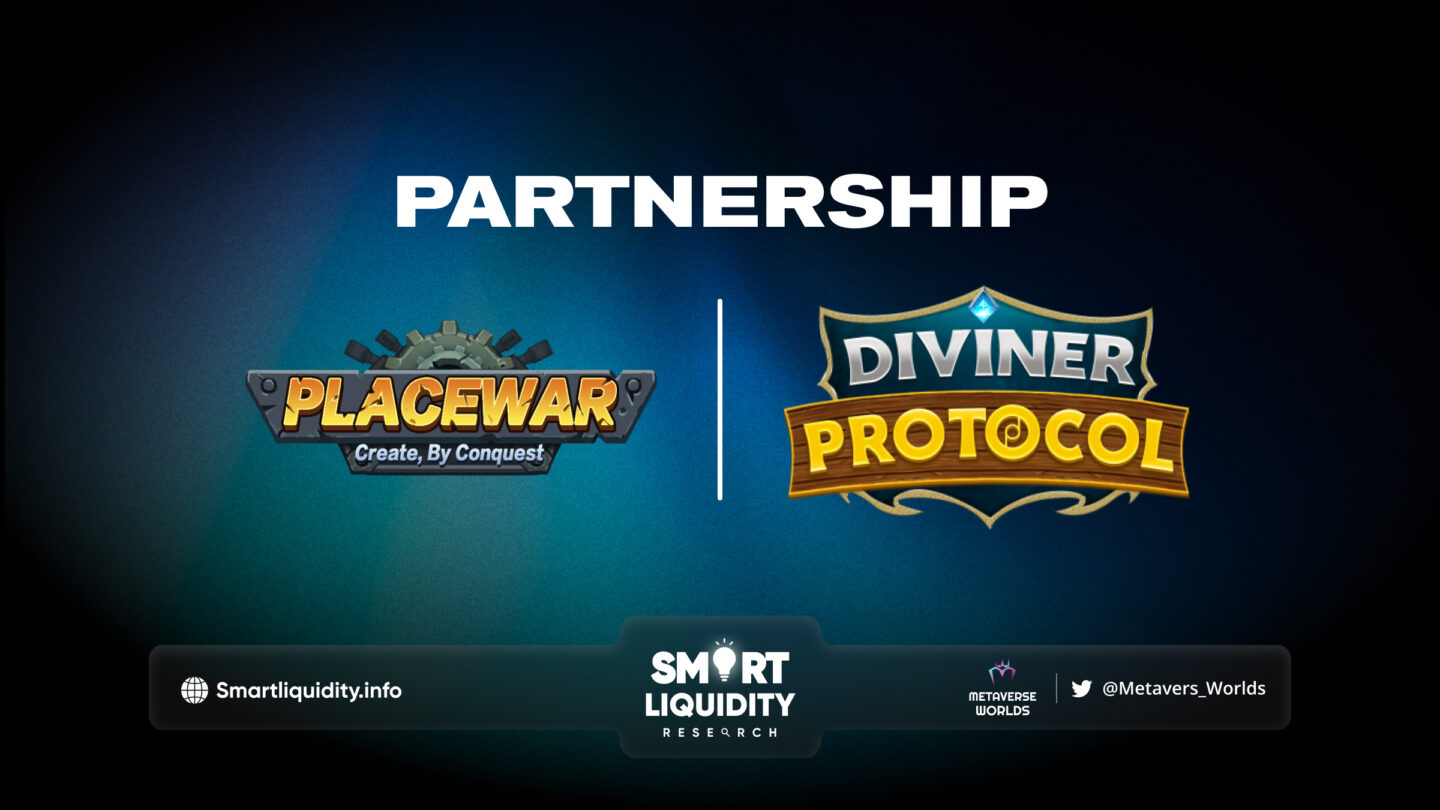 The collaboration between Diviner Protocol and PlaceWar is a pivotal moment in developing the game industry. The partnership will expand the possibilities of the metaverse and enable new levels of interaction for gamers everywhere by fusing cutting-edge technologies with a shared dedication to innovation.
About Diviner Protocol 
The metaverse "Diviner Harbour City" that Diviner Protocol aspires to create will provide users with a gamified and various prediction marketplace. The project aims to integrate DeFi and NFT advancements to develop a distinctive and gamified Prediction & Play to Earn Ecosystem.
With gamified, community-driven, and decentralized prediction products, Diviner Protocol is dedicated to becoming the next generation of prediction markets.
About PlaceWar
PlaceWar — Gamified Internet Culture Metaverse, the battle to earn (P2E) social Gamefi strategic artillery game ecosystem. Multi-chain with highly engaging artillery gameplay allowing players to create and define the outlook of the in-game world through building, battles, and alliances.
Inspired by Worm and r/place, PlaceWar creates a gamified and open Internet culture metaverse and puts users in control. You are guaranteed a gaming experience that you've never seen before in any other Play-To-Earn games.
SOURCE:
https://placewar.medium.com/uniting-innovation-placewar-partners-with-diviner-protocol-for-next-gen-metaverse-gaming-dd3d22741c0f