YouMeme with Polygon and Lens Protocol Integration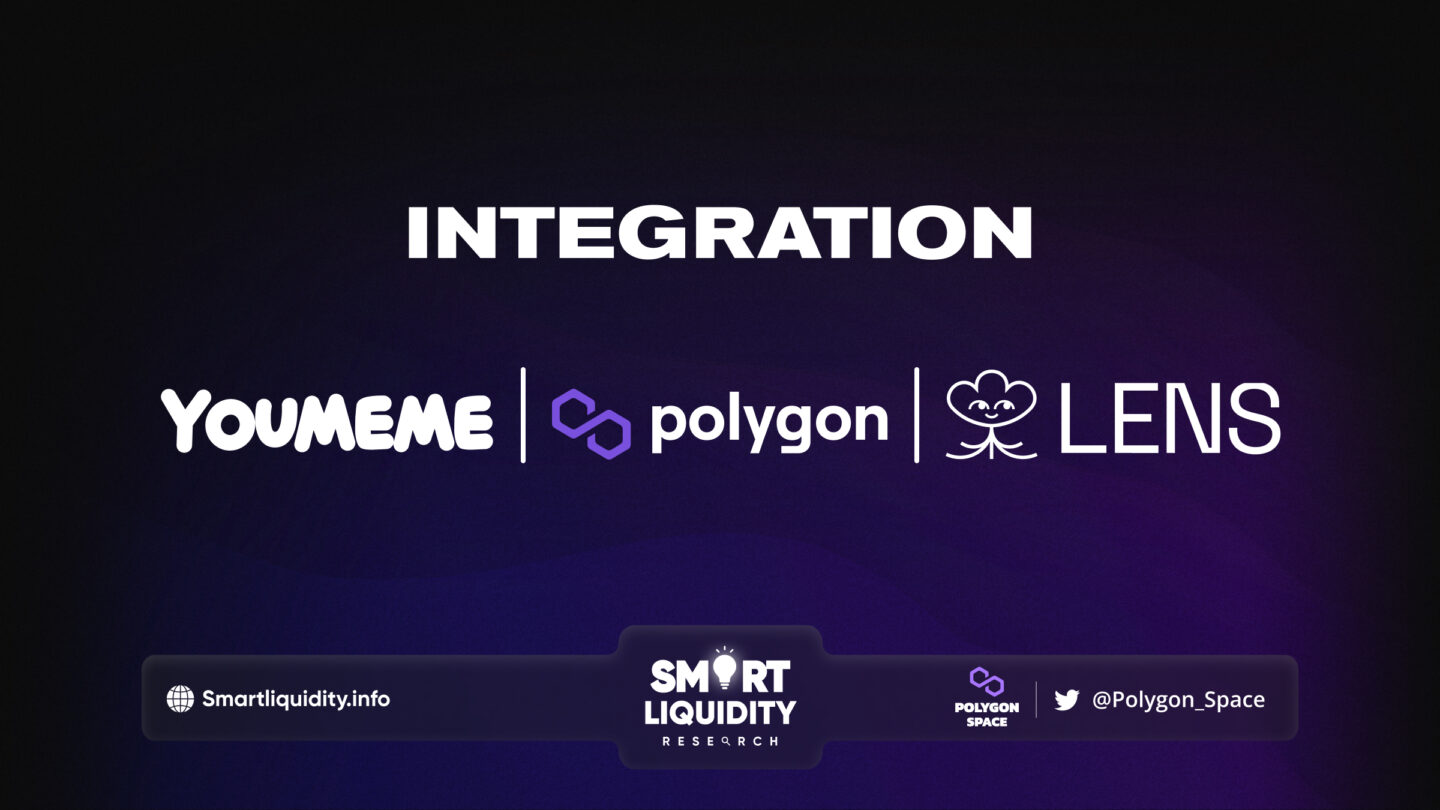 Integrating Polygon and Lens Protocol into YouMeme social network is just the first step in a long series of modifications designed to empower our people.
YouMeme team believes in a user-owned, privacy-focused, and censorship-resistant social network future. This dual integration marks the beginning of its Web3 journey!
About Polygon
Polygon Labs develops Ethereum scaling solutions for Polygon protocols. Polygon Labs engages with other ecosystem developers to help make available scalable, affordable, secure, and sustainable blockchain infrastructure for Web3.
Polygon Labs has initially developed a growing suite of protocols for developers to gain easy access to major scaling solutions, including layer 2s (zero-knowledge rollups), sidechains, app-specific chains, and data availability protocols.
Scaling solutions that Polygon Labs initially developed have seen widespread adoption with tens of thousands of decentralized apps, unique addresses exceeding 287M, 1.4M+ smart contracts created, and 2.7B total transactions processed since inception.
The existing Polygon network is home to some of the most significant Web3 projects, such as Aave, Uniswap, and OpenSea, and well-known enterprises, including Robinhood, Stripe, and Adobe.
Polygon Labs is carbon neutral with the goal of leading Web3 in becoming carbon negative.
About Lens Protocol
Lens Protocol is founded on Web3 technologies that preserve user ownership over their digital identity, activities, and relationships.
With Lens, profiles, activities, and followers are not merely numbers in privately-hosted servers but assets saved on decentralized storage and portable from one application to another.
Creators are free from walled gardens and can establish direct relationships with their followers.
With on-chain visibility into follower activities, creators can identify and develop effective engagement and custom monetization frameworks wherever they go.
About YouMeme
World's First Tokenized Social Network for Memes. Powered by Lens Protocol